Our world-class services offer a smart way to protect your equipment, ensuring that your data centre is always operating at peak performance.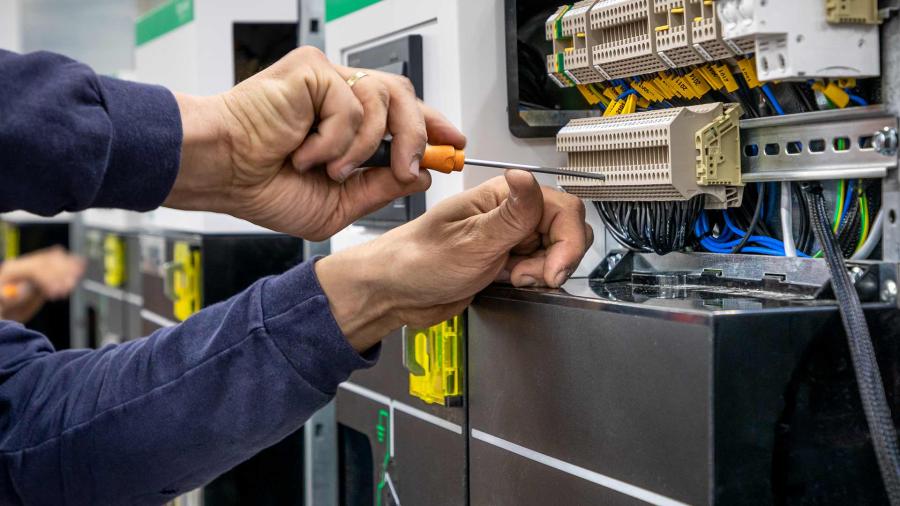 Data Center Management solutions to maintain your data center operations at peak performance
Our data center operations solutions accelerate cost-efficiency, and ensure fast service delivery, Service Plans, UPS battery replacement, remote monitoring and chat support.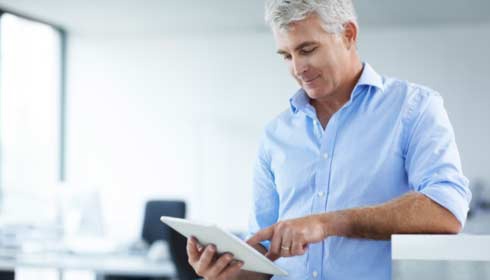 EcoStruxure Asset Advisor
EcoStruxure Asset Advisor offers maximum protection of your critical equipment through smart alarming, remote troubleshooting, and expert, data-driven insight delivered with 24/7 real-time monitoring – providing visibility and live data directly to your mobile.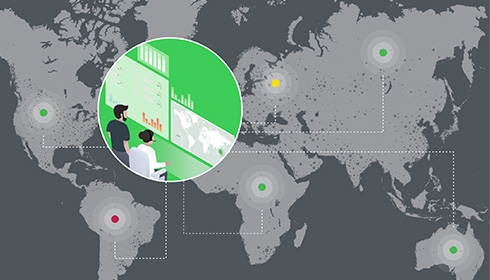 Monitoring & Dispatch Services – Uptime for Edge IT Infrastructure
Experts from the Schneider Electric are your trusted advisors for your distributed Edge Infrastructure, combining 24/7 remote monitoring, proactive troubleshooting and resolution, and on-site support.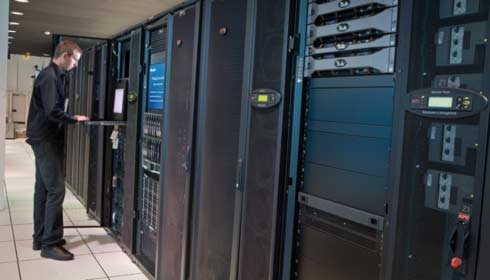 Service Plans for Data Center
Comprehensive Service Packages allow you to design the coverage you need to operate your data center efficiently, minimize downtime and manage costs.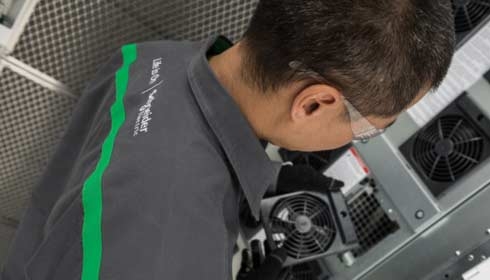 Battery Replacement Services
Installation, maintenance, replacement or removal of your UPS batteries. Choose the battery service and stay ahead of potential failures.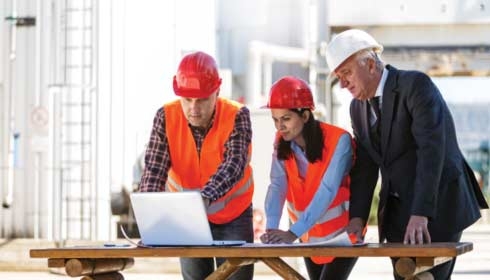 On-demand Services
Performed at any point for your UPS or cooling system lifecycle. regardless of your service contract status. These include part replacement services for batteries, parts, reactive time and materials (T&M).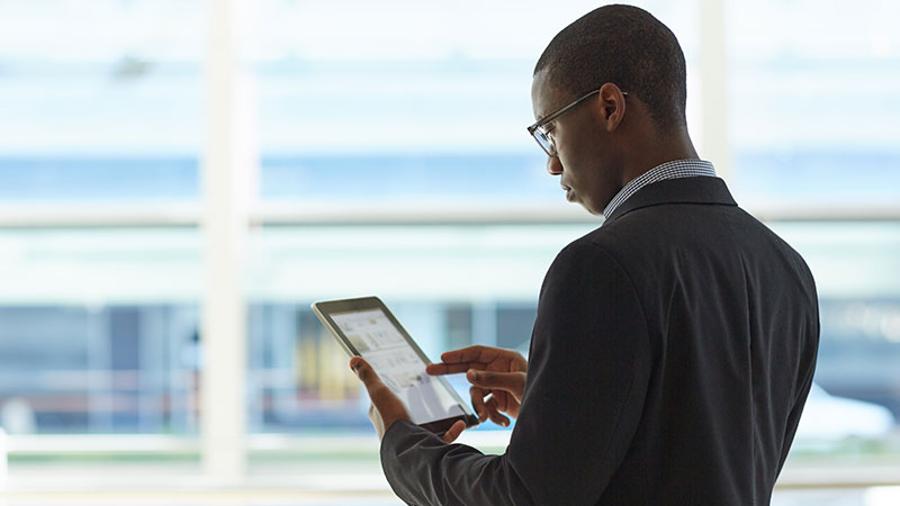 Fleet Management
Get out of the UPS management business and back to the core of your business. Fleet Management includes cloud-based monitoring, extended warranty, on-site support and risk mitigation reporting.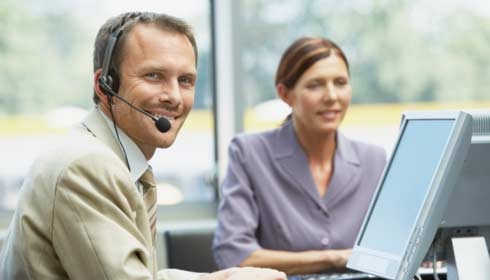 Extended Warranties
Get an extension of factory warranty coverage beyond the original factory warranty term for peace of mind and protection from failure.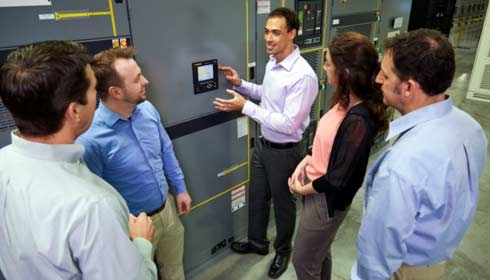 Critical Facility Operations
Dedicated Schneider Electric staff on site will operate and maintain your data center utilizing a highly developed, standardized program focused on industry best practices.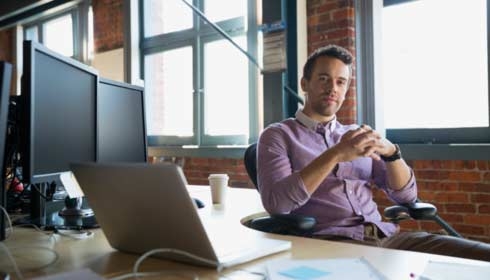 Vendor Management Services
Centralized source for optimizing maintenance programs, scheduling work activities and providing follow-up maintenance reporting for all of your critical facility vendors.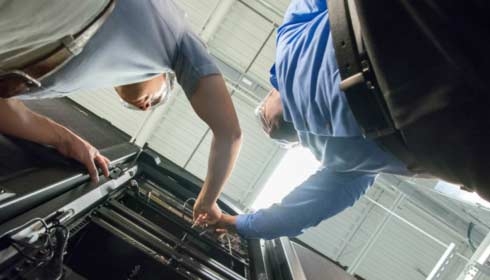 Managed Maintenance Services
Mitigate risks with a process-driven management of vendor service activities using site-specific, operational procedures, supervised by our experts.
EcoStruxure ensures continued learning at Bainbridge Island School District
Bainbridge Island School District chose EcoStruxure IT to help ensure continued availability of its innovative digital learning environment.
Chat
Do you have questions or need assistance? We're here to help!