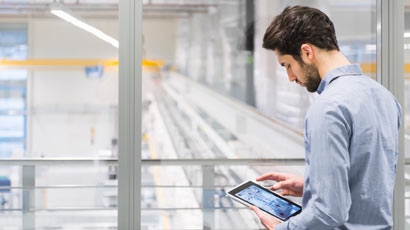 Track the trends
Discover what the digital transformation of today's growing industrial automation markets means for the future of industry, industrial IoT, and smart manufacturing.
Innovate for growth
Unlock potentially valuable new business opportunities. Gain insight on how to deliver "smart machines", that are more efficient, more flexible, even more connected, safer and more secure.
Expand your knowledge
Keep up-to-date on targeted OEM applications and our latest innovative machine automation solutions, through thematic libraries of white papers, customer success stories, videos, guides and more.
Giving robots a new lease on life
Discover how robotics manufacturer Siasun has improved the efficiency of its industrial robots, thanks to Schneider automation solutions.
Sign up for complete access
Discover tools and resources that will help you boost your machine business.
Chat
Do you have questions or need assistance? We're here to help!