Our global experts have your energy procurement covered
Begin by identifying strategic buying opportunities for all the facilities in your organization. Ensure your business is on the proper energy rate or tariff, has optimal contract terms and knows when and where the market is headed for a comprehensive energy risk management strategy. Employ an active energy management approach by expanding your energy buying strategy to include energy efficiency projects and comprehensive sustainability strategy.
Request a demo
See our award-winning EcoStruxure™ Resource Advisor energy management software in action
Contact us
Our global experts will assist you in building a sustainability and energy management strategy today
Expert Perspectives
See expert perspectives on energy and sustainability strategy and implementation.
Address your energy procurement challenges today
Capture attractive market pricing 
Encourage energy supplier competition 
Negotiate best energy contract terms 
Recover energy invoice errors
Anticipate market threats and opportunities 
Maintain costs within budget threshold 
Protect your position in global commodity markets 
Forecast energy budgets accurately
Monitor energy purchasing performance
Modify your energy portfolio in near real-time 
Know your financial goals are easily audited 
Visualize portfolio value and risk exposure 
Plan with site-level and enterprise-wide budgets
Explore more energy procurement resources and perspectives
2020 Global Energy Outlook
Get updates on the latest global energy trends, covering political influences, commodity volatility, non-commodity shifts, weather impacts, emerging market opportunities and supplier differentiation.
Uncovering creative energy savings
Discover an approach to energy procurement that is aligned fully with your specific strategic goals.
4 steps to mitigate energy risk
Proactive energy and commodity risk management can help limit organizations' exposure to energy market volatility. This e-book looks at 4 strategies successful companies employ.
Your energy budget checklist
Our handy budget checklist looks at 8 components to consider when you're ready to forecast your energy budget.
Achieve more energy and sustainability success
Achieve more energy and sustainability success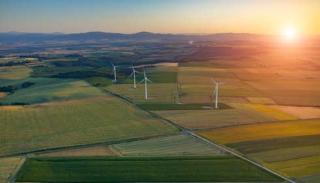 Drive sustainable growth
Understand sustainability risks and rewards to realize tangible, sustainable benefits for your enterprise.
Use energy efficiently
Tap into technology and our expertise to optimize energy use and uncover operational efficiencies.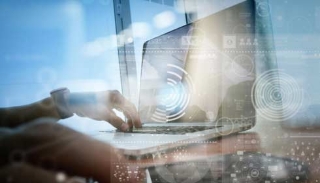 Visualize data
Collect clean data from every facility and data stream in a single platform and see enterprise-wide metrics.
Let's get started today
Fill in the form below to get in touch with our energy procurement experts. We will contact you soon to answer your questions and find out how our energy consulting and energy risk management can help you find solutions to your business needs.
Chat
Do you have questions or need assistance? We're here to help!