Busway and Cable Management
Discover Canalis busways (also known as a busbar trunking system or bus duct), a prefabricated conductor system that helps distribute electricity throughout your building. Explore an extensive range of cable support products, such as cable ladders, cable trays, and mesh trays. You can easily integrate and customize them according to your application needs, based on a specific environment.
Explore Schneider Electric cable trays offering high-grade cable protection shielding the cables from external influences. The sheet metal design provides excellent EMC (electromagnetic compatibility) protection for your data and control cables. Easily create closed compartments to separate power, data and control cables and avoid signal interference.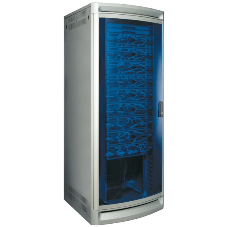 Clipsal Datacomms
Voice and data networks. Voice and data networks provide the backbone to your information systems
View Details