A century of innovation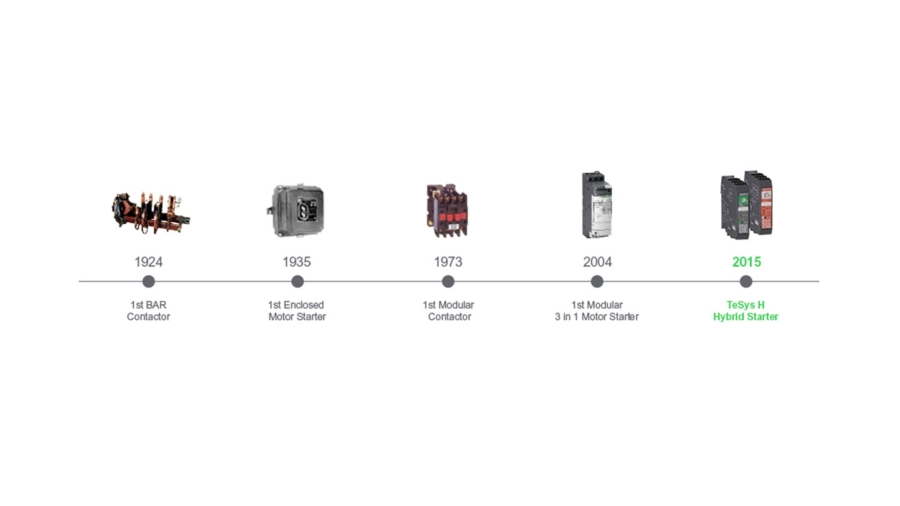 For almost a century, designers of electrical systems have depended on Schneider for demanding operations. From switching and protection to monitoring and control, trust the TeSys innovation legacy.
Cabinet optimization
Save up to 30% time, space and money.

Schneider Electric, the world's leading specialist in power distribution, control and automation technology can provide you with 99% of the cabinet products you need including innovative design software and pioneering products.
Superior safety for all industries
TeSys motor controls come with all of the isolation, protection and emergency handling you need to comply with international codes. High-contrast covers identify safety-critical devices to prevent inadvertent manual operation. Every TeSys contactor is both mechanically linked and equipped with mirror contacts for safety applications – and wherever auxiliary contact state reliability is critical.
Solutions for your industries and applications
The most flexible system on the market
TeSyS motor controls are easy to choose and easy to use. A single configurable control unit can provide a wide range of current settings and control voltages. TeSys motor controls offer the plug-and-play convenience and flexibility you need to optimize your panel designs. And the wide selection of common TeSys installation accessories help you keep inventories and costs down.
Chat
Do you have questions or need assistance? We're here to help!