Students and recent graduates
Begin an amazing career with a bright future. At Schneider Electric, we give you a solid start to your career. How?

Meaningful – We empower everyone to make the most of their energy and resources, ensuring Life Is On everywhere, for everyone, at every moment.

Inclusive – We believe in equal opportunities for everyone, everywhere

Empowered – We empower our people to use their judgement, do the best for our customers, and make the most of their energy

See all of the ways you can connect with us during your university career and when you graduate.
Register for Go Green 2020

What's your bold idea?

Solve one of the four real-life case challenges or submit your original idea for energy management or energy efficiency and get the chance to win a trip of a lifetime.

Schneider Electric China Overseas Recruitment

We are recruiting overseas returnees to work back in China! We provide Trainee programs, Bootcamp programs and Summer Intern opportunities designed especially for new graduates and various development and training programs enabling your fast growth in career life. To make it convenient for students abroad to participant in interviews, phone interviews and remote interviews are available for you to choose.

Winner for the 2019 Go Green in the City Singapore

Congratulations to Chan Hao Yang and Charlene Lim from the Nanyang Technological University with their project: Lighting cities with B.A.E.(Biomass from Activated-sludge to Electricity) - aiming to reuse waste activated sludge to generate power from Microbial Fuel Cell that is used to light up cities' streetlights.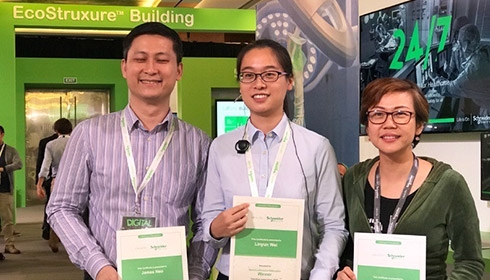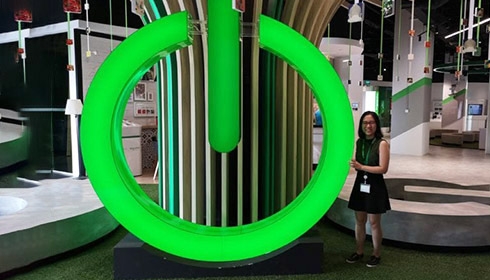 Schneider Electric Campus Events Around the World
Find out if we are coming to your country or local university at our global campus events list.
Know our multi-hub strategy
Many companies have one headquarters, but we have three hubs located in Paris, Hong Kong, and Boston. Our Multi-Hub strategy celebrates diversity and respects people of all backgrounds. We believe an inclusive workplace fosters innovation, by ensuring the same change of success for everyone.
How do Go Green finals look like?
Watch the highlights of 2018 Go Green finals in Atlanta!
Want to win the trip of a lifetime? Pre-register now for Go Green 2020.
Graduate and Apprenticeship Programs
What can your future look like at Schneider Electric? In our programs you will be fast-tracked into high performing teams to have an exciting, attractive and diverse career. Meet our talents and hear about their experience!