Accelerate your Digital Transformation at your workplace
Digitisation is enabling digitalisation, a subtle though important difference we explored during the day. Increased connectivity, flexibility and inbuilt intelligence is reinventing the way we delivery energy and process efficiency. At the event, we challenged you to think about the changes you can make today, and how this type of forward thinking can allow you to make the most of new opportunities.
Innovation Talk : Electrical safety IEC 60364-7-710 standards and real-time analytics trends in hospital organizations
Note: This talk is pending for SCEM-PDU points allocation

13 Sep, Friday, 9am
Schneider Electric Innovation Hub
50 Kallang Avenue 339505
Time​

Topic​

9:00am – 9:30am​

Registration

9:30am – 9:35am​

Welcome speech

9:35am – 10:10pm​

Opening Keynote: Hospital of the future

10:10am – 10:40am​

Keynote 1: Reliability
by Speaker: Kelvin Ong

Dealing with critical power in healthcare and IEC 60364-7-710.

Do you know that healthcare facilities are the 2nd most energy intensive buildings? It's no wonder that operating costs, energy availability and reliability are key challenges that the healthcare industry faces. Learn how to thrive at every level, from patient satisfaction to operational efficiency, with our healthcare IoT solution.



- Ensure that power is on, all the time, for everyone and thus, prevent power outages that put patients' lives at risk and cost >$1M per day for a 200-bed hospital


- Reduce energy costs and improve financial health by measuring and monitoring energy use and avoiding penalties from high power factors


- Help you comply with standards IEC 60364-7-710, now and in the future such as implementing standard compliant insulation-monitoring systems


- Get to learn on how TVDA architecture can address 4 critical pillars : Reliability, Safety, Operational Efficiency and Compliance

 

Case study and Q&A: electrical design of a hospital in Singapore


It's no wonder that financial health tops the list of being the greatest challenge that the healthcare industry faces. With the population aged 60+ expected to double by 2050, the patient population will surge tremendously. In fact, hospital energy use intensity is 3X that of office buildings. How can your electrical design be future proof and ready? Understanding the standards can be theoretical but how to implement them ? Let's dive into a case study to learn how a Singapore Hospital has managed to leverage on the standards IEC60364-7-710 and loads were divided into 3 groups (<0.5s, <15s, >15s) for the safety of both their patients and staff.

10:40am – 10:50am​

Break (10mins)

10:50am – 11:20pm​

Keynote 2: Efficiency
by Speaker: James Neo

How to drive efficiency in hospitals with integration and analytics

Systems are needed more than ever to support the demanding aspect of a hospital (be in private or public), with everchanging dynamics of IoT devices and multiple systems required to be put in place to measure and monitor, it would be effective for systems to be open and inter-operable between sub-systems so that information can be crossed shared and utilized. Leveraging on Analytics, conditional based analytics can be the new driver in supporting hospitals to locate issues upfront and enabling facility personnel to attend to the fault as quickly as possible. Combining Integration and analytics, a better workflow of tasks can be driven with the facility personnel to attend to critical issues prioritized by the system, keeping efficiency to the highest level without compromising the availability of the hospital.

 

Case study and Q&A: BA analytics of a hospital in Singapore



A state of the art hospital in the 21st century does not only puts patient's healthcare and road to recovery at its highest priority, but should be versatile enough to adapt to the different needs of patients. With complexity arising in managing hospital and upkeeping efficiency, the case study of leveraging how analytics help to support the dynamics of the hospitals' is shared over the session and further discussion can be explored with the audience.

11:20am – 1:00pm

Marketplace
Lunch
Kelvin Ong, Product & System Application Manager, Schneider Electric Singapore
Kelvin joined Schneider Electric in 2006 and is presently a Product & System Application Manager for Schneider Electric EcoBuilding. He has been actively involved in Energy Efficiency related work through VSD product and application support. Various projects that involve energy optimization with VSD and power quality improvement with Active Harmonic Filter was successfully implemented during his early days in the company.

In 2013, he successfully implemented an Energy and Power Monitoring System in a few critical facility buildings projects such as banking facility, data centers and airport that target to help his customers in achieving energy visibility and sustainable energy efficiency improvement work. In 2016, he was being tasked to work on Schneider Electric Regional HQ Office building project to create real live system demonstration with Schneider solutions. This project was successfully completed by end of 2017 and the building was awarded with Green Mark 2017 Platinum through high level of innovation and system integration.

He obtained Singapore Certified Energy Manager (SCEM) in 2010, with subsequent qualifications in Certified Energy Manager (CEM) and Certified Measurement and Verification Professional (CMVP) in 2013 and 2014 respectively, to look at energy conservative measures systematically and scientifically with his valuable customers.
James Neo, Digital Services Manager, Schneider Electric Singapore
As Digital Services Sales Manager, James is responsible for driving the digital services offering under Field Services. One of his key areas of expertise is to support the market shift from preventive mode of maintenance to conditional based/ predictive maintenance leveraging on analytics offered by Schneider Electric on our IoT platform.

Through consultative dialogue and approach, positioning of Digital Services proofs to be invaluable to customers whom are riding on IoT platform to give them insights into their critical assets and processes.

With Field Services is uniquely positioned to cover our customers across Electrical, Mechanical and IT spaces, the commitment remains high to be a single OEM provider covering the whole lifecycle of equipment sold by Schneider Electric.

James has over 10 years' experience in Business Development across Data Centre infrastructure and software solution sales to key account customers prior to joining Schneider Electric.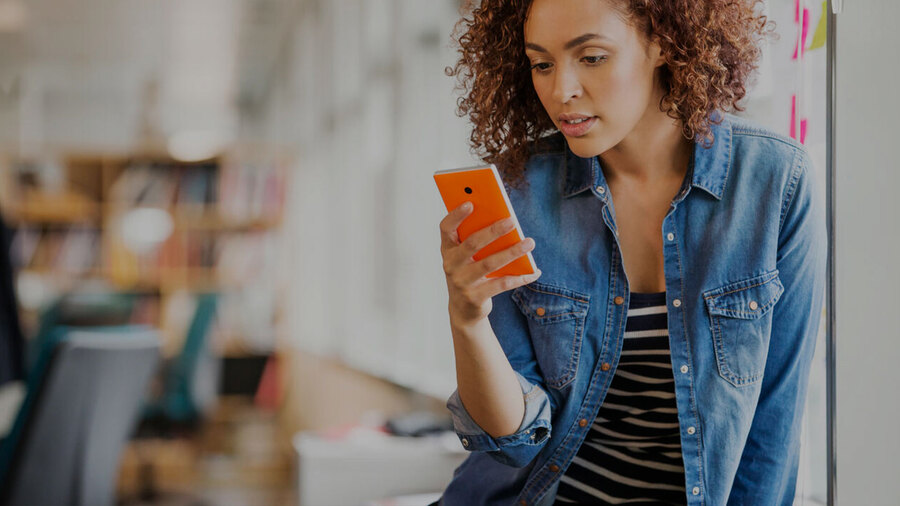 Innovation Talk : Electrical safety IEC 60364-7-710 standards and real-time analytics trends in hospital organizations
Join our 2-hour seminar and gain insights from industry thought leaders. Reserve your seat now!
Chat
Do you have questions or need assistance? We're here to help!