The Singapore Green Plan 2030
The Singapore Green Plan 2030, or the Green Plan, is a national movement to advance Singapore's national agenda on sustainable development. The Green Plan charts ambitious and concrete targets over the next 10 years, strengthening Singapore's commitments under the United Nations 2030 Sustainable Development Agenda and Paris Agreement, and positioning Singapore to achieve its long-term net zero emissions aspiration as soon as viable.
The Singapore Green Plan 2030 comprises 5 main pillars:
City in Nature
Energy Reset
Sustainable Living
Green Economy
Resilient Future
To many, 2020 was a tipping point for climate action. Strategies that were once considered cutting-edge are becoming foundational. What progress, disruptions and opportunities can companies expect in the next decade?

At the consumer level, there is increasing value on how one's associations with a company's brand impact their identity. Individuals want to interface with organisations that share their ethos and strengthen their personal brand or identity. They are influenced by, buy from, and align with, brands not only based on the goods and services those brands represent, but also on the producing companies' legacy of good-doing.

Sustainability is one of the disruptive features, if not the most important one, that will define this coming decade.

Moreover, with COVID-19 causing a downturn in businesses since 2020, there is a gap that is waiting to be filled by the consumption patterns of more sustainability-aware consumers.

In times of uncertainty, looking to the future of energy and sustainability instills a sense of hope and purpose to do better. This can revolutionise the way businesses operate today, and in a manner that benefits both the environment and the bottom line.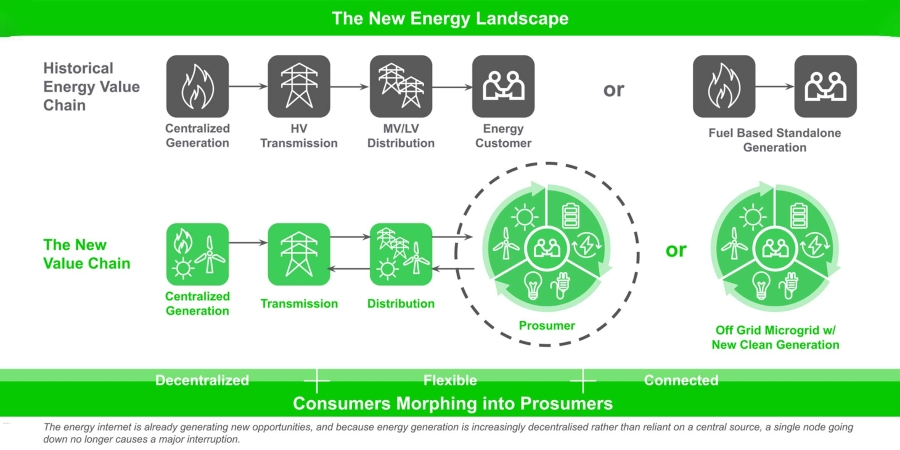 This article was first featured in 'The Energy Sector in 2030', Energy Engineering Magazine, in February 2021.
Schneider Electric's Commitment to Building a Greener Singapore
Schneider Electric supports all pillars of the Singapore Green Plan 2030.
To provide a deeper understanding of the attitudes and perceptions of consumers and business leaders around environmental sustainability as well as the level of preparedness of companies operating in Singapore, Schneider Electric launched the Building a Greener Singapore report in October 2021.
The Building a Greener Singapore presents and analyzes the findings of a survey of 500 business leaders with sustainability responsibilities and 500 consumers in Singapore.
Some of the key findings include: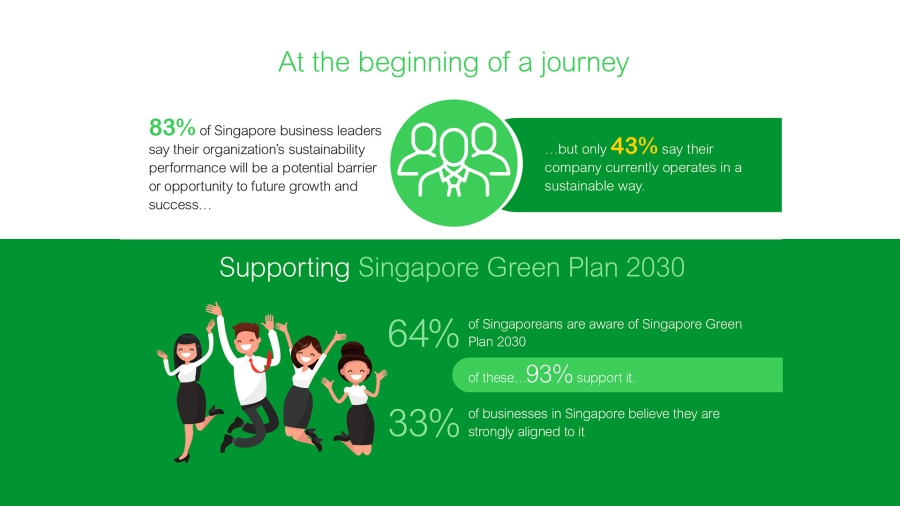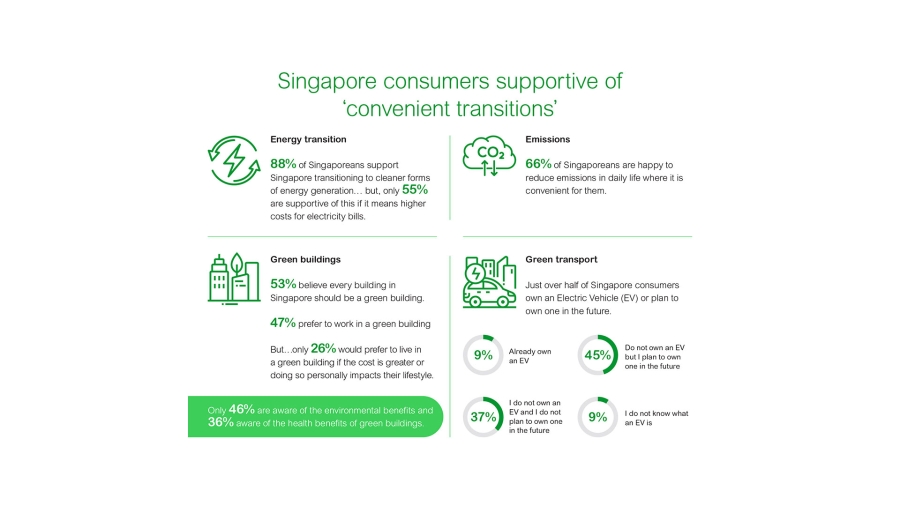 To download the full report, please visit
here
.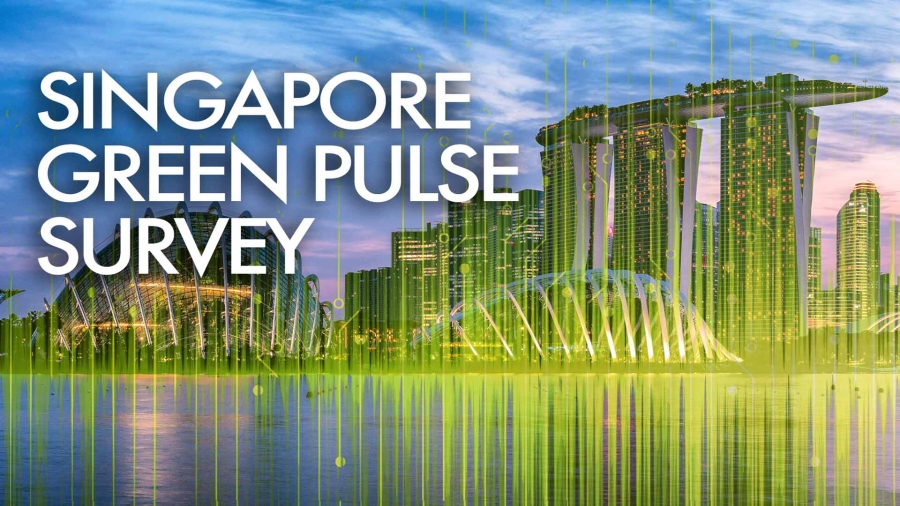 Singapore's Green Plan 2030 has made sustainability fundamental in country's growth and development. As part of our commitment to help advance sustainability ambitions and accelerate action, Schneider Electric surveyed 500 business and sustainability leaders from a broad range of industries for the first edition of our Singapore Green Pulse.
Singapore Green Pulse aims to track the sentiments, attitudes and perceptions towards sustainability in Singapore over time, and serves as a follow-up to our Building a Greener Singapore report. This first edition was conducted in March 2022 and focused on key topics relating to the green transition priorities outlined in the Singapore Green Plan 2030 and announced as part of Singapore's 2022 Budget.
Some of the key findings include: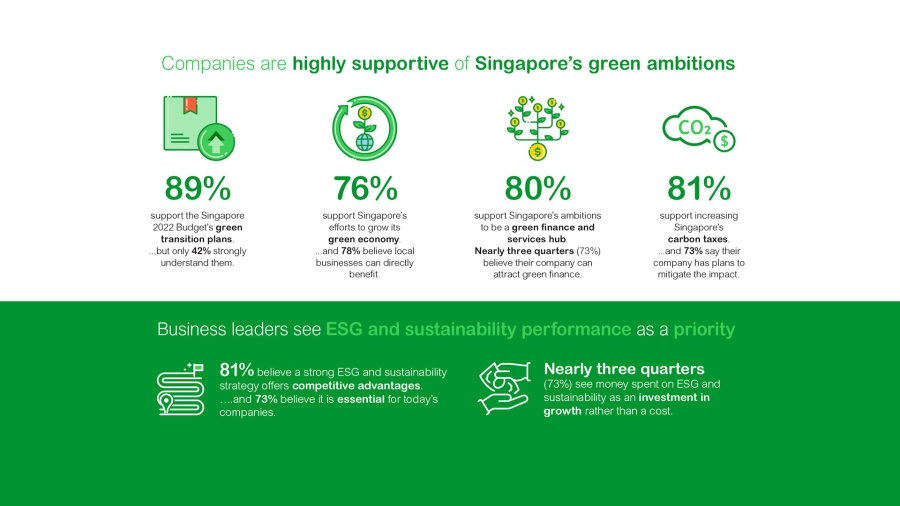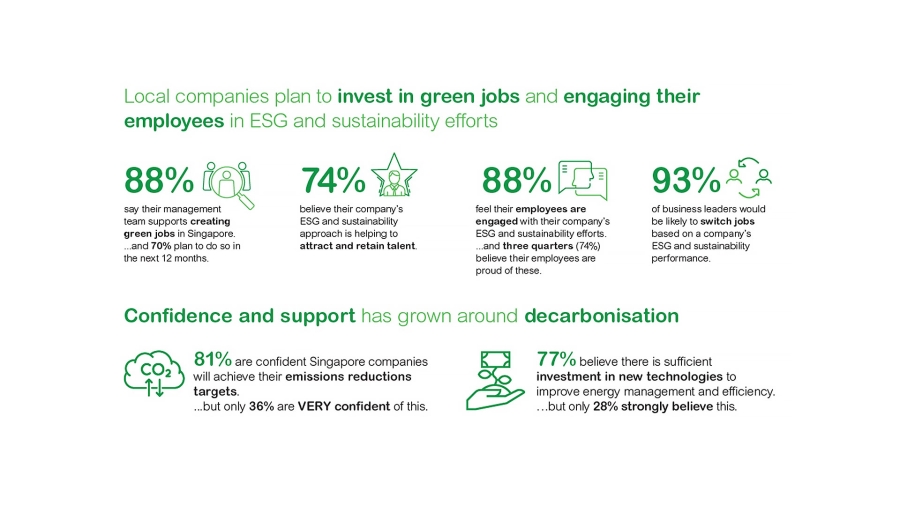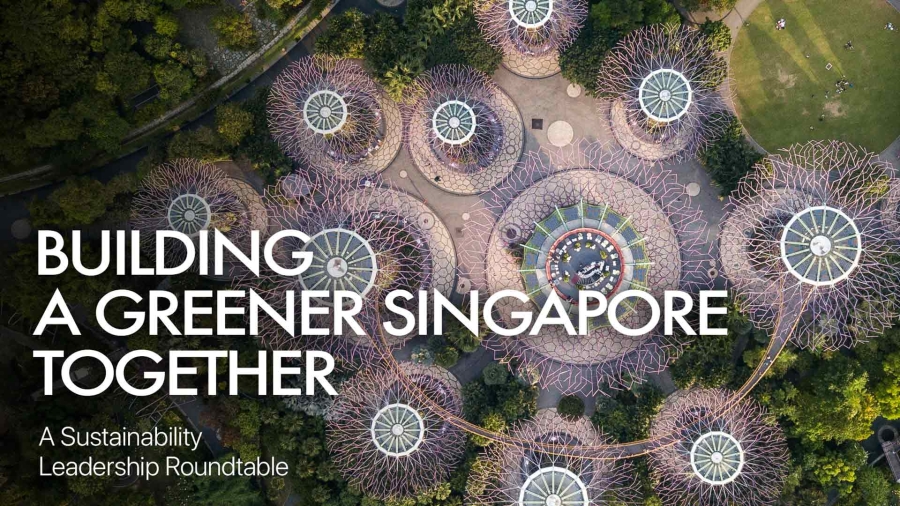 In Budget 2022, the Singapore Government unveiled plans to bring forward its net-zero timeline and accelerate the green transition in the country.
Against this backdrop and as part of our mission to be the digital partner for sustainability and efficiency, Schneider Electric is bringing together stakeholders, business and industry leaders to share their insights and perspectives on realising a more sustainable future.
The Building a Greener Singapore Together leadership roundtable series is an ongoing platform for business leaders to share best practices from their sustainability journeys and exchange views on the way forward, as well as to engage in dialogue on imperatives, and contribute to progress in achieving our shared climate goals.
Schneider Electric's Part to Play
We are deeply committed to Sustainability and was recently ranked as the World's Most Sustainable Company in Corporate Knights ranking in 2021. The achievement also marks the debut of our accelerated sustainability programme for 2025 with
6 commitments
in sustainable business, planet and people.
Locally, our business supports the Singapore Green Plan 2030 launched to achieve concrete sustainability targets in the next 10 years. We have also pledged our commitment to the
Singapore Built Environment Embodied Carbon Pledge
to help unify and amplify decarbonization efforts across sectors Explore Schneider Electric's case studies on its contribution to 4 key pillars of the Green Plan.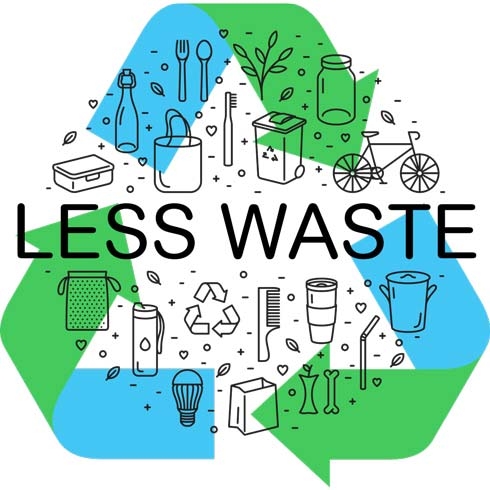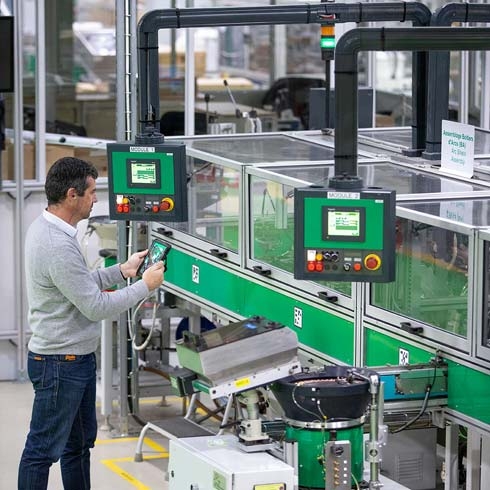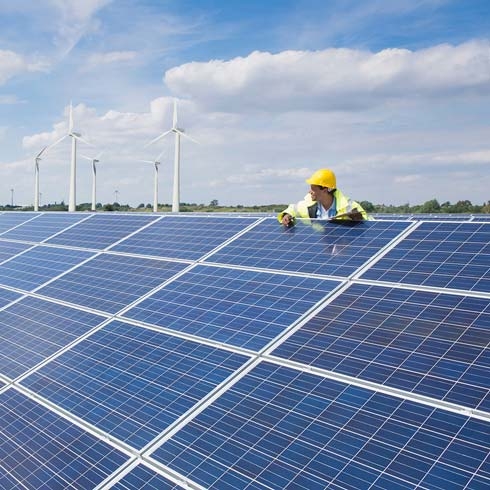 There are no events at the moment. Watch this space!
FAQ:
Our purpose is to empower all to make the most of energy and resources, bridging progress and sustainability in the world. Schneider Electric was ranked #1 as the Most Sustainable Company by Corporate Knights and is the #1 builder of microgrids in the world.

In unison with the United Nations Paris Agreement, all participating countries will work towards limiting global temperature rise to well below 2 degrees Celsius, and given the grave risks, strive for 1.5 degrees Celsius at best.

With our headquarters in France and our business operating in Singapore for over 45 years, we are committed to support Singapore in their nation-wide efforts to tackle climate change in a collective manner.

Schneider Electric supports all pillars of the Singapore Green Plan 2030, with special focus in Sustainable Living (e.g. Schools), Energy Reset (e.g. EVs and Infrastructures), Green Economy (e.g. Jobs & Growth, Carbon & Energy Efficiency) and Resilient Future (e.g. Food Security).

Our products and solutions cater to the needs of many sectors, including but not limited to Data Centre, Commercial Real Estate, Food & Beverages, Healthcare, Hotels, Life Sciences, Manufacturing, Oil & Gas, Residential Buildings and Transportation.

Find out more about our case studies here.

At Schneider Electric, we aim to achieve carbon neutral operations by 2025, net-zero operational emissions by 2030 and a net zero supply chain by 2050.

We also work closely with our ecosystem of suppliers and customers with being 'Green' as a key focus. For our customers, we aim to deliver 800 megatons of saved and avoided CO2 emissions with our solutions by 2025, and hope to provide solutions for net-zero carbon cities by integrating renewables.

Find out more information about our sustainability achievement and goals

here

.

Schneider Electric provides energy and automation digital solutions for efficiency and sustainability. Our suite of EcoStruxure™ solutions have proven to help our customers achieve significant energy savings while transforming their operations with a focus on IT-OT convergence.

We also work with our customers in their Climate and Decarbonisation Journey with a 4-step approach:

1.Define 'Success' by aligning on your vision and strategy

We can provide leading market intel and trends, engage your stakeholders and envision your journey towards sustainability.

2.Set targets by identify goals, prioritize actions

We can work with you on a Top-Down/Bottom-Up Analysis and Program Structure Design. We will also assess your targets and develop a Carbon Roadmap with you.

3.Deploy programme to drive performance

We can help you along the journey of your Energy Procurement, Efficiency Program Execution, On- & Off-site Renewables, Offsets and Supply and Value Chain initiatives.

4.Sustain Results by Measuring, Iterating and Innovating

Our solutions and services can provide Performance Tracking & Analytics, Internal & External Reporting, Operational Services and give you an insight to Innovations at the Edge.

If budget is a concern, our

Energy as a Service

financing model may help. Organizations can purchase clean energy microgrids for zero upfront costs while we work with our partners to finance, build, operate, and maintain the microgrids, charging our customers a fixed monthly rate for green, resilient energy.

If you're interested in working with us, you may reach us

here

.

Whether it is the amount of CO2 saved, improvements in carbon and energy efficiency or other efforts towards the Green Plan's

key targets

, organisations will observe transformation and growth in their business model, operations and P&L.

At Schneider Electric, over 75% of manufactured products have been awarded the

Green Premium ecolabel

which allows our customers to effectively develop and promote an environmental policy whilst preserving their business efficiency. The ecolabel guarantees compliance with the most up-to-date environmental regulations.

Alongside the Singapore Green Plan 2030, organisations can also apply for BCA's

Green Mark Certification

to evaluate and validate their efforts in improving their facilities' environmental performance.

We work with our customers through all stages of their operations across various industries, from energy management to automation and more. On a global scale, we have completed over 300 microgrid projects and helped customers reduce their carbon footprint with our EcoStruxure™ solutions and through our Energy & Sustainability Services company. On average, businesses achieve 20% reduction in carbon emissions, with more to come.

Click here

to view our Customer Success Stories.

In Singapore, we have worked with organisations across various sectors involved in the Singapore Green Plan 2030, including but not limited to Education, Real Estate, Logistics and Agriculture. Click into each Green Plan pillar here to check out our case studies.
Chat
Do you have questions or need assistance? We're here to help!