How to get the most out of your digitalisation dollar: Lessons from abroad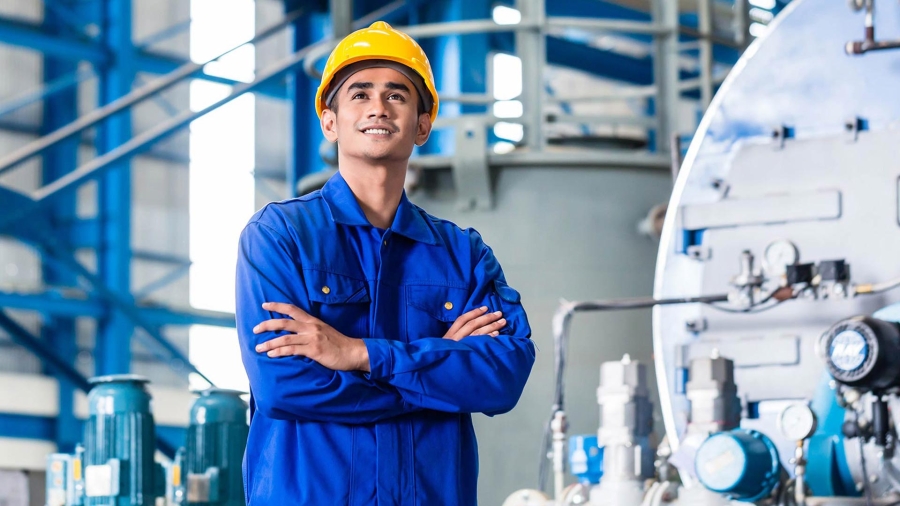 Editor's Note: A rising wave of automation and digitalisation is sweeping across Asia. Can Singapore stay competitive amid this growing shift towards smart manufacturing?

In this post, Mr Anston Tan, Principal of iPlast 4.0, shares with us the key regional manufacturing trends in Southeast Asia and how Singapore SMEs can take these lessons on board to ride the wave.
These days, it seems that digitalisation is all we ever hear of. This is unsurprising, though, considering that much of the talk surrounding transformation and growth in the next decade is inherently linked to automating processes.
But embarking on the automation journey is never an easy one to take. After all, it requires heavy investment in terms of capital, resources, manpower and the like.
According to a
survey
by QBE Insurance Singapore, apprehension about digitalisation among SMEs in Singapore is causing them to fall behind in terms of preparedness for the future digital economy. In fact, this is a worrying trend, seeing as our competitors in the region have already embraced digitalisation as a way of life and are now ahead of the curve.
So if you're an SME owner still hesitant at taking the next step towards automation, or struggling to justify your digitalisation investment — here's how you can stretch the benefit of every dollar invested in digitalisation, and reap that promised ROI we have all been vying for.
"Digitalisation helps you sell an experience."
Improve consumer confidence and industry credibility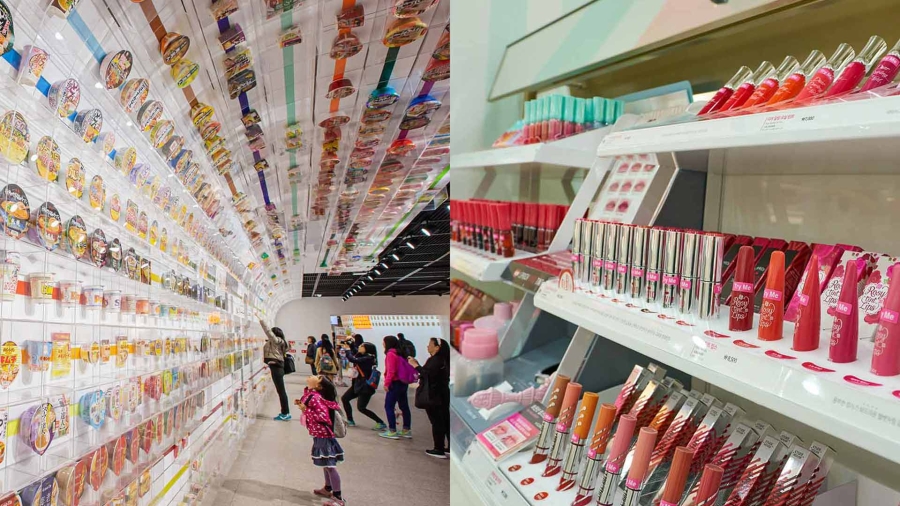 If you've never heard of the 'open kitchen' concept, let me fill you in.

Originally introduced in a restaurant setting, the owner, wanting to demonstrate open innovation, invited restaurant patrons to her kitchen. She allowed customers to roam the kitchen and ask questions about the restaurant's vision and processes, which eventually encouraged ideas to bloom and co-evolve.

Today, this concept has taken flight and is now widely understood to serve one core purpose: To take your customer on an experience.

Consumers today want to buy an experience, not just a product. If you think about it, it makes perfect sense. People make purchases based on feelings, and if you're able to sell an experience, you're more than likely able to sell your product.

A father who is able to customise the design of a running shoe with his son—decorated with his son's doodles and favourite characters—ends up buying much more than a pair of shoes. He ends up buying that glorious, uninterrupted 15 minutes with his son, laughing and enjoying a shared activity together.

This concept has already been adopted around the world, and has even become a lucrative form of tourism. Industrial tourism is all the craze right now in Japan. Factories all over the country are opening up to the public, offering kojo kengaku, also known as factory observation or experience tours.

One such example is the Cup Noodles museum, which offers an interactive journey through the invention of instant noodles. Visitors even get a chance to create their very own Cup Noodles by designing their cup and personalising it with the flavour and toppings they like.
In South Korea, where the K-beauty industry is a huge market, cosmetic brand Etude House has opened its own Colour Factory — allowing shoppers to create customised, engraved lipsticks by hand at the factory and that are not sold on the market.

This concept applies even in the B2B industry. German automaker BMW has been providing a glimpse into the advanced manufacturing technologies adopted at several of its factories in Germany and the US. The company has been making use of collaborative robots, smart glasses, exoskeletons and innovative work gloves at its plants and they are not afraid to flaunt their smart factory technologies to the world.

These examples from the region teach us one thing: With digitalisation, comes the opportunity to show the world your digitalisation process. By opening your automated factory to the world and being completely transparent about your new processes, you stand to gain more consumer confidence and improve credibility in the industry.

As an SME owner, think about it. Opening up to consumers directly about your manufacturing process is a great way to let your digitalisation investment go the extra mile for you, bringing in the sales and then attracting the right business partners.
"Digitalisation takes smart manufacturing to the next level."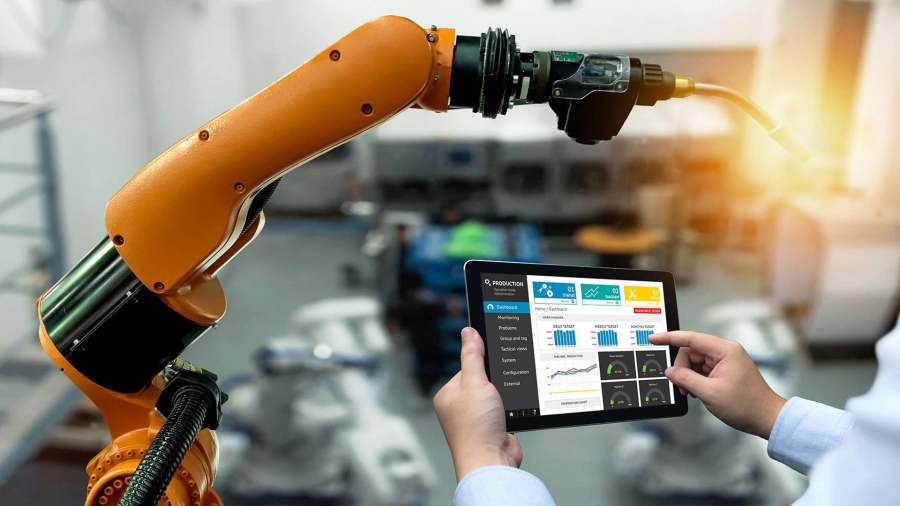 Responding to a new wave of innovation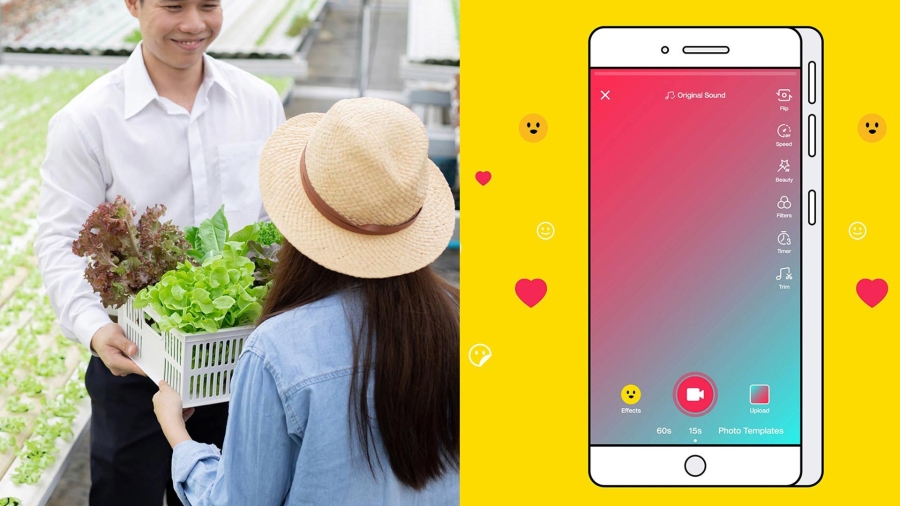 While we're on the topic of consumers, it is important to note that increasingly, consumers play a big part of the manufacturing process. In fact, they are so essential that a new wave of 'consumer to manufacturer', otherwise known as C2M manufacturing, has been gaining traction.

Thanks to technology and its severe disruption to demand and supply forces, we are seeing a rise of C2M interaction between end-producers and end-consumers. First introduced by e-commerce giants in China, the C2M model is a specific phenomenon of niche demand aggregation, where the consumers are the initiator of demand.

In the C2M model, manufacturers can leverage consumer data to get real-time inbound feedback for demand of specific customised products. This allows manufacturers to understand consumer needs and preferences, cut cost and improve efficiency by reducing intermediate processes.

This new model is being referred to by some as the "Fourth Industrial Revolution", and is expected to revolutionise the production and supply chain by prioritising consumers' needs. Manufacturers are also starting to use crowdfunding platforms like Kickstarter and Indiegogo to test ideas directly with consumers. In fact, technology has already enabled small-scale manufacturers to do direct consumer selling, through platforms such as Taobao.

In China, a growing number of farmers have turned to live streaming on Taobao to ensure their fresh produce from village farms still made it to consumer tables. Taobao's Foodie Livestream channel connects farmers across China with its 41 million followers. In the first three days of live streaming, 15 million kg of products were sold and the channel has been promoting farm-fresh produce daily ever since.
The advantages of the C2M model is clear: Manufacturers can make use of technology to gather information on scattered, individualised customer preferences. Big data and cloud computing can be used to match product data models to customer needs. This level of customisation brings smart manufacturing to a whole new level.

This in-depth extraction of user value represents a new wave of manufacturing innovation, and can only be done with automation, digitalisation and the Internet of Things.
"Digitalisation attracts young talent to the industry."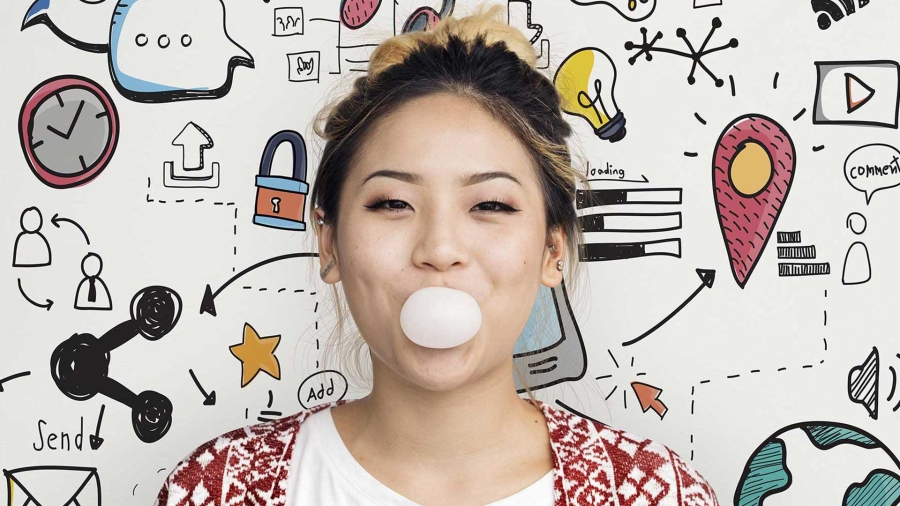 Manufacturing: The future of ideas and creative minds
A new wave of manufacturing innovation calls for a new wave of ideas, and quite possibly, a new wave of talent. According to a
report
by the Committee on the Future Economy, smart manufacturing could help the manufacturing sector in Singapore maintain its share of about 20% of the country's economy in the future.
As smart manufacturing continues to be a game changer for Singapore, SMEs should look at how they can fill this talent gap. Traditionally, the manufacturing sector is thought to be rather dull, old-school and a thing of the past. Some have even described manufacturing jobs to be 'blue collar jobs'.
Growing up, our children have been taught to do well in school and get good grades to become doctors and lawyers — hardly anything to do with the manufacturing industry. It's no wonder that Singapore is facing a shortage of talent that can facilitate companies' transformation to smart manufacturing.
At iPlast 4.0, we have been on a journey to mould the future of manufacturing. This is done through an Education Revolution of enabling development and adoption before we can enable Industry 4.0. To start from the ground up, we first have to tackle the challenge of changing the mindset of youths, an integral step before discussing technical and vocational training.
In order to better engage youth, what manufacturing SMEs should do is to develop aspects of manufacturing jobs that involve creativity and innovative ideas. By riding the automation wave, there will be a demand for creativity and innovative thinking since machines need to be designed, programmed, built, and operated—and this offers opportunities to work with modern, evolving technology that plays an increasingly crucial role in today's society.

According to Yeoh Pit Wee, director of operations for Asia-Pacific, Europe, Middle East and Africa at Rockwell Automation, "the type of talent required for smart manufacturing is different from that for the general manufacturing sector."

Smart manufacturing requires engineers who can understand the processes, machines and technology on the shop floor and then be able to convert the generated data into enterprise-level information so that decision-makers can use it to make informed decisions. This skill gap within our economy will likely widen as Singapore moves towards a digitalised and innovation-driven economy.

This is why there is a pressing need to drive change in the mindset of the younger generation — to make manufacturing cool, fun and even sexy again. Without attracting the youth and their fresh take on things, manufacturing is almost set to become stagnant.

By introducing digitalisation and automation into your operations, you are expediting change. The youths will have a chance to learn that manufacturing is the future, full of valuable opportunities for growth and where their ideas and imaginative minds have a place. They bring with them their digital capabilities, which then further propels innovation within the industry.

It all starts with digitalisation.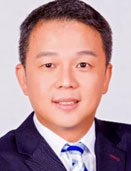 Mr Anston Tan, Principal of iPlast 4.0
About the author:

Mr Anston Tan leads a global team of professionals and experts that has successfully enabled many Asian plastic moulders to embark on automated and digitalised manufacturing. In 2019, he was appointed to Guangdong Province's Industrial Internet Expert Committee, tasked to guide and support China's largest province by GDP in its Industrial Internet development. The Asia Productivity Organisation, representing 20 economies, has also appointed Anston to be its Industry 4.0 partner for digitalisation projects.

Previously, Anston co-founded the German Training Centre for Injection Moulding (Asia), German Innovation Centre for Industry 4.0 (Asia) and the iPlast 4.0 people-centric smart manufacturing platform. He also created the Injection Moulding 4.0 development roadmap to implement smart manufacturing for numerous companies and is consequently now recognised as a pioneer in the field.
Check Out Our Articles On Automation For SME Owners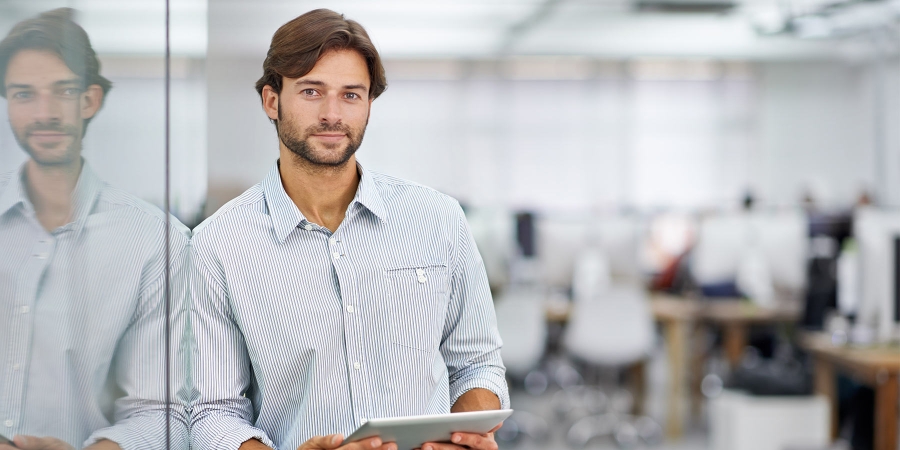 10 Major Challenges & the Benefits of Automation for Small Manufacturing Business Owners
Discover the 10 major challenges that small manufacturing business owners face and the benefits of automation.
Ultimate Guide to Automation: What is automation and how can an SME owner automate process?
Find out the steps that an SME owner can take to plan, implement and monitor the automation process.
5 Lessons SMEs can learn from the COVID-19 crisis
The biggest lessons we can learn from this pandemic and what SME owners should do to take things in their stride.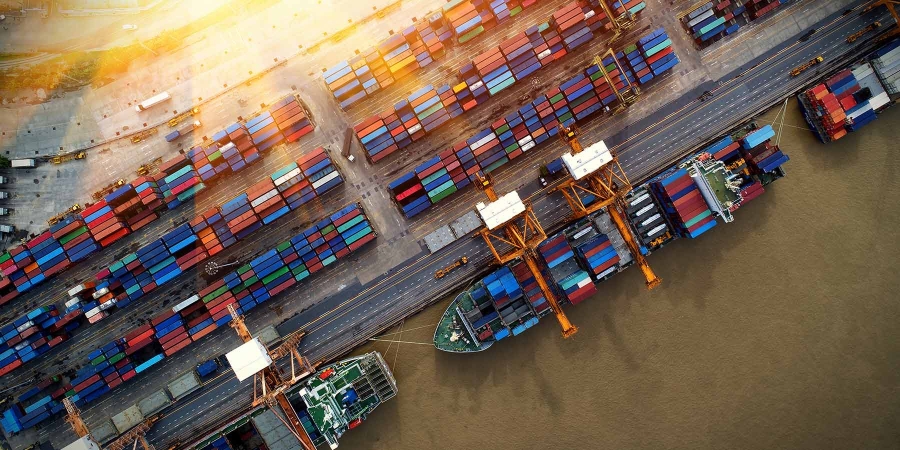 4 Tips on Building Manufacturing Agility for SMEs
Dr Ahmad Magad, Secretary-General of the Singapore Manufacturing Federation, shares with us the key mindset shifts that SME owners should adopt in order to build an agile and resilient organisation.
5 Hard Truths of Digitalisation: Practical Q&A with SME Manufacturing Boss
What goes on behind the scenes of digital transformation? Hear from fellow SME Fong's Engineering & Manufacturing on the five things you should look out for.
Find Out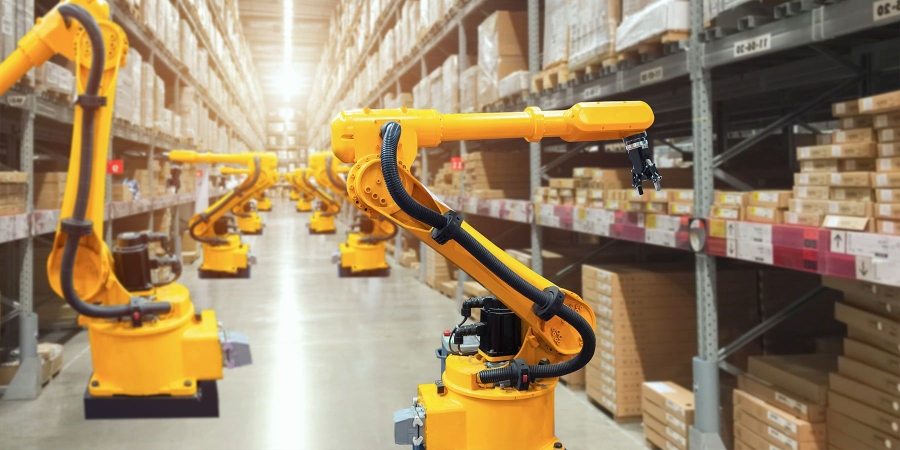 3 Questions to Ask Before Automating Your Business (Insider Tips By a Local SME Boss)
xmlns="https://www.se.com/web/schemas">Many SMEs have been told they should quickly jump on the latest automation trends already. Better to get a headstart, right? Hear from fellow SME Owner, Mr Toh Chin Lock, Founder of Common Alliance Engineering, who tells us otherwise.
Get the Insider
Chat
Do you have questions or need assistance? We're here to help!