Enjoy peace of mind knowing your business is in safe hands

Facility Expert Small Business is designed for business owners who need their equipment running, even when they're away from their business. Discover how this connected solution helps to minimize business downtime and reduce the risk of financial loss.
Keep control of your business wherever you are
Quick and easy monitoring using the app
The simple app interface lets you monitor temperature and energy consumption for your equipment, from anywhere, at any time.
Easy controls
Cloud connectivity ensures you can control your equipment from anywhere using simple app controls. No need for the hassles of physical visits.
Reduced downtime with timely alerts
The app proactively sends you an alert in case of any abnormal behavior. This gives you enough time to react and avoid losses.
Automated reporting with built-in system
The automated 24x7 HACCP-compliant system records and documents data, like time and temperature, replacing the need for manual reporting.
Need help with installation?
Our Support Center can help you find an installer in your area.
Increase efficiency with our connected solution
Save time; no more unnecessary trips to check if your equipment is in working order on days you're closed.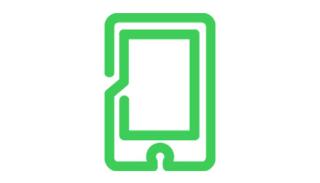 Personalize your mobile alerts for efficient monitoring. Simplify to your primary notifications.
Grow the system gradually with our evolutive technology. Start with the basics and build as your needs grow.
Reduce your energy bills; optimize energy consumption of individual pieces of equipment for maximum efficiency.
Watch how different customers are using this solution
Morlacchi Pasticceria, Italy

See how a connected solution helps a bakery manager enjoy peace of mind while his business runs smoothly.
"In our business, there are HACCP obligations that require daily monitoring of temperature. EcoStruxure Facility Expert Small Business simplifies my life because, with this app, it works automatically."
Sergio Soldo

Arroka Bar, Spain

"EcoStruxure™ Facility Expert for Small Business makes my life easier and offers me peace of mind knowing everything works properly"
Manuel Herrero

Maison Manival, France

"The use of Schneider Electric technology has radically changed my life."
Stéphane Massonat
How to activate Facility Expert for Small Business
Step 1: Add products to your existing electrical panel

Your electrician will deliver the solution by simply adding a few devices from Schneider Electric in your electrical panel board and connecting it to your internet router.
Step 2: Download the app and enjoy the benefits

Download the free Facility Expert Small Business app and get access to remote monitoring and reporting tools, and achieve peace of mind knowing that your equipment is running, even when you're away.
Download Customer Brochure
Contact us
Like to know more about Facility Expert for your business/projects? Submit your details and we will get back to you in 2-3 working days.
Thank you for contacting Schneider Electric.
We have received your request and will respond within 2 working days.
Chat
Do you have questions or need assistance? We're here to help!