Introducing the Galaxy VX UPS
Highly efficient, easy-to-deploy, compact 3-phase UPS power protection that seamlessly integrates into the electrical, physical and monitoring environment of customers operating medium data centers, industrial applications or facilities.
Data centers at your door: Prefabricated modules from Schneider Electric
Prefabricated IT hydronics modules from Schneider Electric are coming your way. While you prep your site, we build your data center and deliver it right to your facility.
Lithium-ion Batteries for Uninterruptible Power Supplies
Our new, innovative lithium-ion battery solutions for 3-phase uninterruptible power supplies bring compact, lightweight, long-lasting and sophisticated energy storage protection to data centers, industrial process, or critical infrastructure.
Learn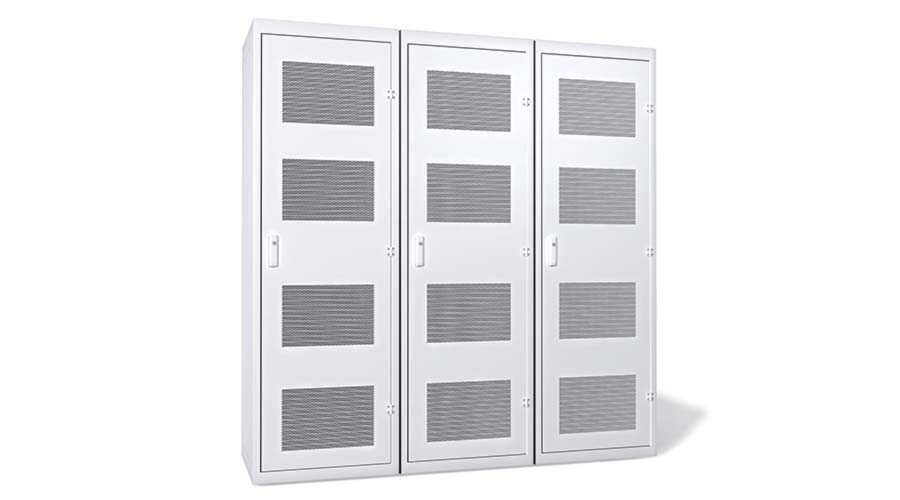 Eco-mode: Benefits and Risks of Energy-saving Modes of UPS Operation
Many newer UPS systems have an energy-saving operation mode known as "eco-mode". Learn about their benefits and side effects today.
Comparison of Static and Rotary UPS
Much confusion exists among data center professionals when deciding whether to deploy static or rotary Uninterruptible Power Supplies (UPS) in their data centers.
Making Large UPS Systems More Efficient
As energy resources become more scarce and more expensive, electrical efficiency is becoming a more important performance factor in the specifications and selection of large UPS systems.
FAQs for Using Lithium-ion Batteries With a UPS
Lithium-ion batteries offer several advantages over traditional lead acid batteries. Despite the benefits, the use of lithium-ion batteries in uninterruptable power supplies (UPSs or battery backups) is relatively new.
Battery Technology for Data Centers: VRLA vs Li-On
Lithium-ion battery prices have decreased over the years and are now becoming a viable option for data center UPS. This paper provides a brief overview of li-ion batteries in comparison to VRLA batteries for static UPS Applications.
3 phase UPS solutions
Browse through our blogs to explore the latest in 3 phase UPS solutions, trends, challenges, and best practices.
Chat
Do you have questions or need assistance? We're here to help!