Harmony

XVS
Multifunctional electrnoic alarms and multisound sirens
Editable voices/electronic alarrms/multisound sirens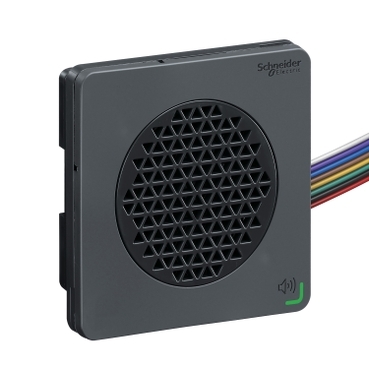 Features

Simplicity and speed of installation thanks to pre-cabled and pre-assembled products
Manufactured in conformity to the requirements of the RoHS (Restriction of Hazardous Substances) European Directive.

Editable voices

Realized by a user-friendly interface software "playlist builder" via SD card
More choices thanks to 6 input channels and 63 sounds
Up to IP65 for wall mounting, available for harsh environment
High volume in compact size : max 97 db (DIN96) – max 89 db (DIN72)
Simple volume adjustment in the front panel
Available for panel or wall mounting, black or dark grey
Compliant to standards and certifications : CE

Electronic alarms

Each unit contains 16 sounds
Panel mounting. DIN standard installation
Up to 90 decibels in a compact size
Simple volume adjustement (0 to 90 dB) thanks to an easy front panel access
IP 54
Panel colour: black or white
Standards and certifications: CE, UR.

Sirens

All 43 alarm sounds can be controlled by external signal
Up to 105 dB in a compact size
Registration mode to choose and register the sounds of your choice
Easy volume adjustment and sound switching without using tools
IP 53
Standards and certifications: CE, UL.

Benefits

Featuring numerous melodies and a great sound power, this simple and efficient offer guaranteed to you distance-view information to improve your productivity. We can produce tailor-made products to suit your specific requirements.

Applications

Construction machines
Transporters, conveyors, shipbuilding, printing, prevention of accidents/safety, car parks.