Simplify configuration and quotation
EcoStruxure Power Build – Rapsody (formerly known as Rapsody) makes Prisma switchboard configuration simple, so now you can work more efficiently and offer your customers a superior return on investment. Fully IEC 61439 compliant and part of our Customer Lifecycle Software range connected to the EcoStruxure Power platform, it gives you agility and competitiveness in all your project bids.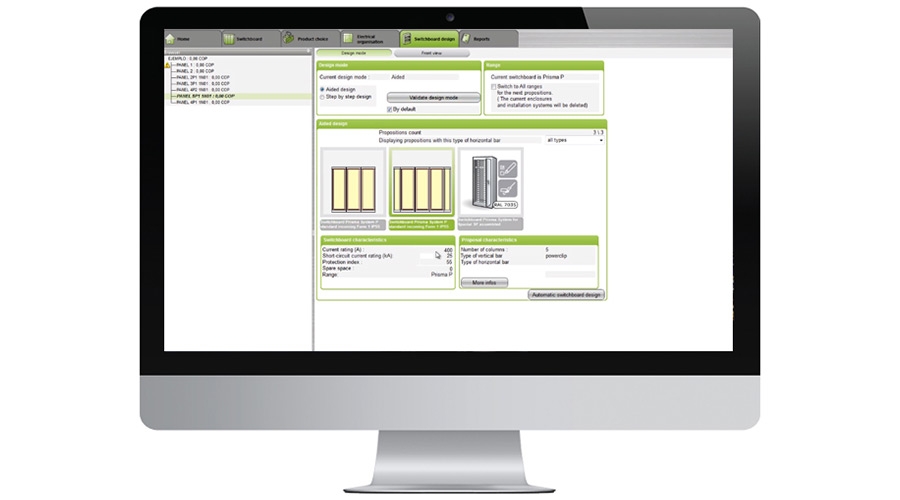 Explore the features and benefits
• Step-by-step guidance for connecting your Prisma switchboard with the latest smart devices and accessories
• Simply select and set up devices according to design requests
• Configuring connected switchboards has never been so simple

• Access digital product information to facilitate device selection
• Generate quotes for entire system as well as supporting documents (single line diagram, front view, etc.)
• Increase business opportunities and optimize energy management with the EcoStruxure Power platform

• Configure your Prisma switchboard to work with a variety of Schneider Electric products, including the following: MasterPact MTZ, ComPact NSX & NSXm, PowerTag NSX IC60 RCBO, Monoconnect M63, Phase Neutral P63, Smartlink, iEM2000 / iEM2100; Acti9 iEM 3150/3155/31/32/33/34/35/21, Vigilohm IFL, Toroid, PM5100/5300/5500, FDM121 & 128 Display Panel, IFE/IFM & IO communication module, Com'X Energy server.
• Import your projects from EcoStruxure Power Design – Ecodial
Stay up to date with the latest release notes
Discover the latest features and other product information for EcoStruxure Power Build – Rapsody.
Start using EcoStruxure Power Build – Rapsody
Take advantage of the full potential of EcoStruxure Power Build – Rapsody today. The recommended installation environment is an operating system of Windows 7 or Windows 10, minimum of 4GB Ram of memory and a processor of Intel Core i3 and above.
Build with Prisma
Build smarter than ever
Ecostruxure Power Build – Rapsody is designed specifically for Prisma low-voltage switchboards. Prisma is IEC 61439 certified and is ideal for commercial and industrial buildings.
Chat
Do you have questions or need assistance? We're here to help!