Digitization impacts our Automotive customers across all of their Industrial Automation applications. The speed of their business demands is increasing – real-time smart controls are needed to improve areas such as safety, efficiency, reliability, flexibility, availability, to reduce environmental risk all the way through to improving profitability.

The Future of Automation

The future of automation unlocks new business models for improved operational profitability, safety and sustainability. Peter Martin, our VP of Business Innovation & Marketing, presents this new, exciting vision.

MachineStruxure™ the NEXT Generation

Discover the NEXT generation of MachineStruxure™ from Schneider Electric – the intuitive solution for machine automation with all the features and functions you need to build machines that will improve your bottom line.

M580 PLC the world´s first ePAC

Modicon M580 ePAC connected controller, addresses your challenges of both today and tomorrow; making your industrial operations easier, more effective and more efficient.

EcoStruxure™ the open IoT-enabled system

At Schneider Electric, we are focused on improving your business, safety, reliability, efficiency, sustainability, and connectivity. We do this with EcoStruxure™, our single, open, IoT-enabled system which allows us to Innovate at Every Level.
White paper
With IIoT, a new generation of system integration capabilities, tools and service models
See how
Find products and solutions
Industrial Control / Connected Products
The benefits of digitization in the Automotive industry, start at the connected products/ operational technology layer. Our solutions enable you to gain more information from the many thousands of assets across your manufacturing facilities. Enabling improved control possibilities through data that can be transformed into actionable information, from which you will achieve greater control over Manufacturing, facilities and ultimately your whole business.

Smart ATV 340 Drive

Altivar Machine 340 drives deliver higher quality machines with reduced building costs and help you stay on top of the smart machine era.

TeSys D Green Contactor Features and Benefits

TeSys D contactors have been designed for perfect integration in control systems, specific references BL or BBE compatible with digital I/O 100mA or 500 mA.

Harmony Wireless Pushbutton System

The XB5R pushbuttons transform mechanical energy to electrical energy, eliminating the need for a battery. The wireless signal provides operators with greater freedom and mobility, allowing remote control.

EcoStruxure™ Power Connected Solution from Schneider Electric

Your electrical system has something to say, give it a voice with Smart Panels from Schneider Electric. Your electrical panel becomes your partner, by connecting cutting-edge hardware with innovative software.
Brochure
Altivar™ Process variable speed drives deliver top performance that exceeds expectations
Read brochure
Find products and solutions
Augmented, Virtual & Mixed Reality for Automotive
Digitization enables a new and evolved approach to areas such as immersive training and enhanced operations. Digital training in for example safety, maintenance and operators areas, helps to turn masses of disparate data into actionable information for your team, so they can make the right decisions, more quickly. We help customers improve not only their own internal operational efficiency but also to enable new value propositions, and new opportunities for growth within in their own business.
Virtual Reality for enhanced training

From small applications to large manufacturing sites.

Why Augmented Reality?

Enterprise-wide asset management, safety and awareness can be transformed with technologies like Augmented Reality – bringing enhanced value through your system or product life cycle.

Targeted production information at your fingertips

EcoStruxure Augmented Operator Advisor improves operational efficiency with Augmented Reality, enabling operators to superimpose the current data and virtual objects onto a cabinet, machine, or plant.
Find products and solutions
Digital Compliance Management
Compliance Management is an important concern throughout the Automotive value chain. From topics such as calibration management, system and component testing, to maintenance, there are many areas in the Manufacturing Process and the Facility infrastructure that need to be managed throughout the supply chain. This can be a difficult task in its own right from an operational perspective, but becomes even more complex from an information management point of view.

Always be ready for an audit, with EOS

Introducing the groundbreaking Eurotherm Online Services. Access real-time compliance status and certificates from anywhere, anytime.
Services covering every step of your project, from planning and inception to modernization. We help ensure optimal technical and business performance. Our field service engineers combine 30+ years of manufacturer-level experience with the latest technology to bring Innovation to Every Level of our offer, and every step of your project.

Plant Services

Enhance the safety of personnel and goods, mitigate power outages, and increase your equipment availability to maximize productivity while keeping your electrical distribution infrastructure longer.

Predictive Maintenance

Predictive maintenance diagnostic tools give you insight into the state of your equipment and expert advice on how to optimize it, enabling you to manage proactively.

Data Center Life Cycle Services

Services are key to designing, starting up, and operating a data center at peak performance while assuring availability.

Life Cycle Services

Our flexible approach and complete transparency help you control costs and operate at peak performance, now and into the future.
Brochure
Upgrade your programmable logic controllers (PLCs) to state-of-the-art equipment through our solutions
View brochure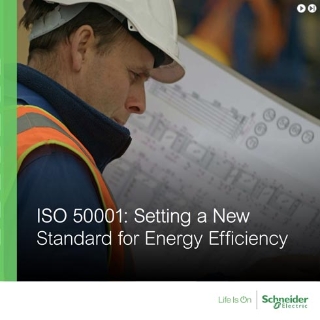 Brochure
Security Architecture and Policy Development solution – discover the Schneider Electric cybersecurity portfolio
View brochure
Find products and solutions
Energy University
Want to reduce hospital energy consumption? Learn how with our online courses endorsed by ASHE
Documents and Downloads
Technical library to find data sheets, product specifications and more.
Customer Care App
Download our mobile app and get support on the go – anytime, anywhere. Get it today!
Chat
Do you have questions or need assistance? We're here to help!