Data Center Operation: Change
Workflow management allows for easily tracking and executing moves, adds and changes of equipment in the data center.
Fully integrated workflow management for your IT physical infrastructure.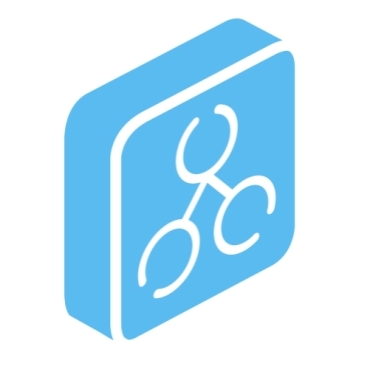 Features

Data Center Operation: Change is an applications management software that enables operators to gain control over the data center environment by implementing organized moves, adds, and change work processes, significantly reducing the risk for inadvertent downtime. With its automated workflow system, operators can assign work orders, reserve space, track status, and extract an audit trail for complete visibility and history into the change lifecycle. The optional Data Center Operation: Mobile provides you with your operational changes while on the data center floor, enables barcode scanning and ensures data integrity, as well as improved operational efficiency.



Benefits

Manageability

Change report - Instant visibility to all moves, adds and changes to the entire data center.
Customizable templates - Specify the activities required to fulfill the needs of the individual work order, ensuring organizational policies and projects are easily applied to moves, adds and changes.
Global asset search - Quickly locate assets through free text search, and export equipment data to excel format.
Live dashboard - Gain transparency to data center key performance indicators through easily configured web dashboards, displaying customizable management-level information.
Progress report view - Easily track activity and progress by sorting on work order, due date, status and priority.

Agility

Localization - User interface available in major local languages; English, French, German, Spanish, Russian, Traditional Chinese, Simplified Chinese, Japanese, Korean, Brazilian Portuguese & Italian.
Optional deployment services - Ensure speedy deployment through the use of Schneider Electric Professional Services.

Planning

Asset audit trail - Track asset moves, adds and changes by date/time, owner and work orders for view, print, and export.
Automated work order process - Create work orders and automatically generate tasks to move, add or change IT and infrastructure equipment. Schedule, assign and track the status of itemized tasks to implement changes in the data center.
BMC Remedy integration - Ensure relevant information is shared and flowing between StruxureWare Data Center Operation: Change and the market leading process management system.
Change management overview - Interactive interface showing past, future and pending changes to assist with resource and workload balancing, avoiding scheduling conflicts.
Maintenance scheduling - Facilitate scheduling and tracking of service and equipment maintenance to ensure visibility to all service plans and avoid scheduling conflicts.

Protection

Multi-user access - Enables several users to carry out work on the application simultaneously and merging changes from different users seamlessly.
Password Security - User-selectable password with strong password rules and reset password mechanism.
Read-only Access - Share access without risking unauthorized configuration changes.
User roles - Enable location and feature-based access through multi-user login and individual levels of user roles.