Site Lighting
LED range consists of 25W Thorsman LED Site Light, Thorsman LED Handheld Light, and 18/30/50W Thorsman LED Site Light.
The LED Work Lights range which covers every application.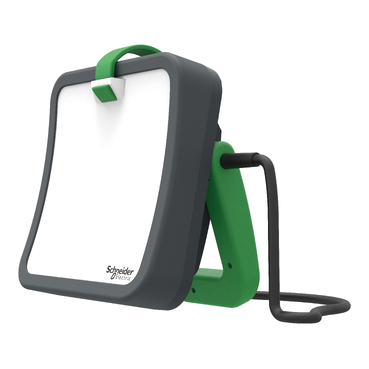 Features

The Thorsman LED Work Light range has been designed to offer more features and to cover a maximum number of applications.

All products in the range are equipped with the latest LED technology to offer better energy efficiency, higher light quality and a longer lifetime.

25W Thorsman LED Site Light -

Unique and Powerful

6,000 K = high CRI* (Ra>80), close to daylight for optimum color recognition
Super durability
Technical lifetime of the LED 50,000 hours
Unbreakable & sturdy
IP67 = Waterproof
Professional, flexible work light.

Thorsman LED Handheld Light - Pocket-sized, ultra slim work light

Super flexible - tilts up to 180 degrees
Technical lifetime of 50,000 hours
The new COB* LED strip light provides a unique powerful and completely uniform illumination

18/30/50W Thorsman LED Site Light - Powerful, LED technology

Newest state-of-the-art LED technology: uniform and completely even illumination
Bracket allows the lamps to stand upright on any surface
Temp resistance : -25oC to 40oC

Benefits

Robust: Thorsman LED have an IP and IK degree which enables you to bring natural light to your outdoor and indoor projects, as in all kind of tough and harsh conditions. All Thorsman lights have been designed to withstand accidental dropping shocks enabling them to continue working thanks to the rubber coated shock absorbing frame.

Economical: The lamps use latest LED technology which lasts up to 50000 hours (equivalent to 20-25 years of normal use) with very low energy consumption.

Efficient: Energy efficiency for some of the lights is up to 100 lumens/Watt.Thanks to the ultra efficient LED, the light never gets hot, limits the fire risk and can be used close to flammable material and surfaces.

Flexible: Each light has its own built in features such as adjustable bracket, motion sensor or integrated magnet which allow multiple light configuration and support in directing the light in the most efficient way

Applications

Due to its high IP and IK, it's suitable to any workplace, under any kind of weather condition

Temperature resistant but "cold light", Thorsman LED lights could be used in any place at any moment.