Hyatt Regency Mexico City: Customer Story Key Figures
50% reduction in service and maintenance times for all substations
Improved guest satisfaction due to the modernisation project
3% reduction in electricity consumption
Five-star dependability for hotels of any size
Hyatt Regency Mexico City needed to install new, multi-ton power equipment almost 400 feet above the ground without shutting down its operations. Schneider Electric was the only company that could guarantee the modernisation would not disrupt the guest experience.
• Modernise the hotel's power infrastructure and advance its digital transformation 
• Replace and install several transformers, weighing six tons each, on the building's 44th floor — nearly 400 feet above the ground 
• Complete the entire project without negatively impacting the guest experience
Apps, Analytics & Services: EcoStruxure Asset Advisor
Edge Control: TransferPacT UA controllers
Connected Products: Trihal transformers, QD Logic low-voltage switchboards, MasterPacT™ and ComPacT circuit breakers, PowerLogic™ PM8000 metres
• EcoStruxure Asset Advisor delivers 24/7 performance visibility with the convenience of remote monitoring.
• Secure, IoT-enabled products enable Hyatt Regency Mexico City to perform predictive maintenance, reducing maintenance costs by 32%.
• The open, interoperable EcoStruxure platform allows the hotel to easily scale the equipment as needed — ensuring the optimisation of present and future operations.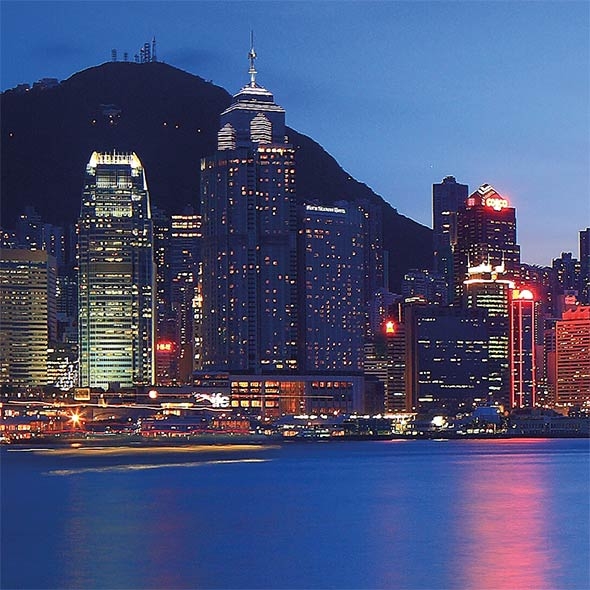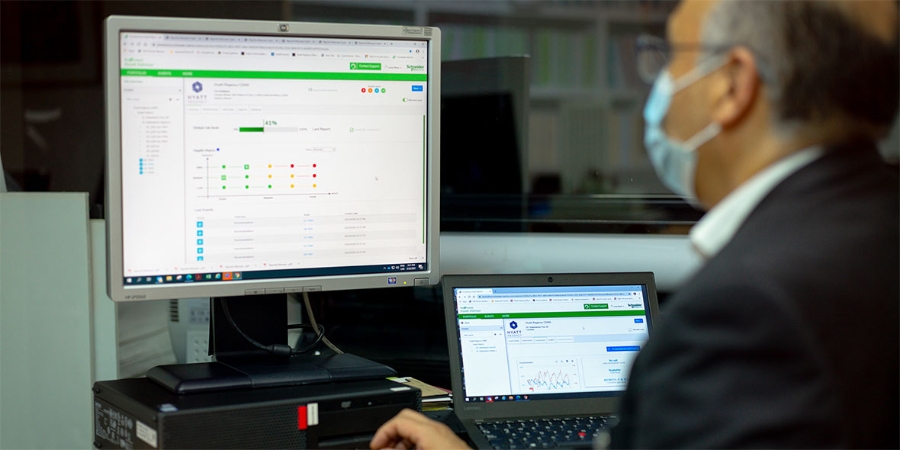 EcoStruxure Asset Advisor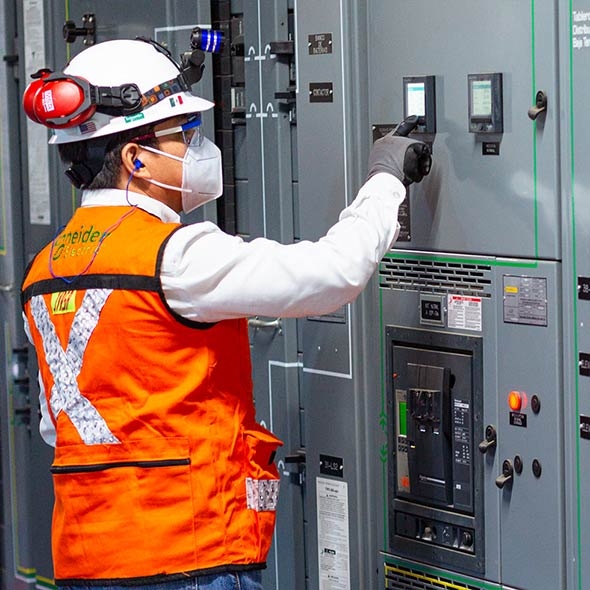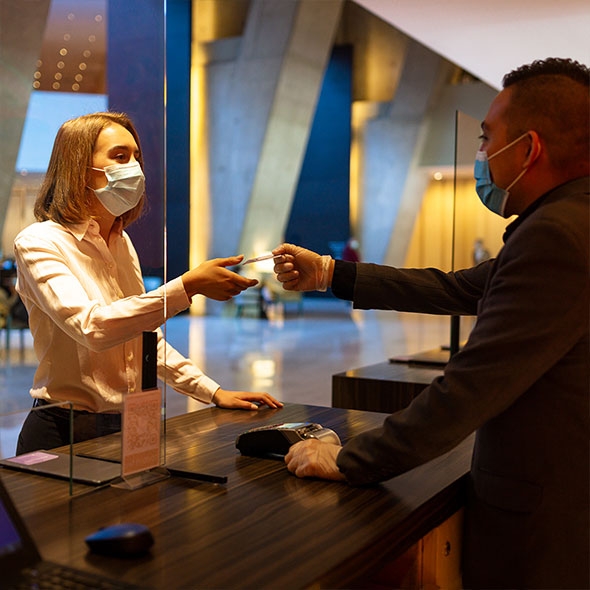 Discover EcoStruxure for Hotels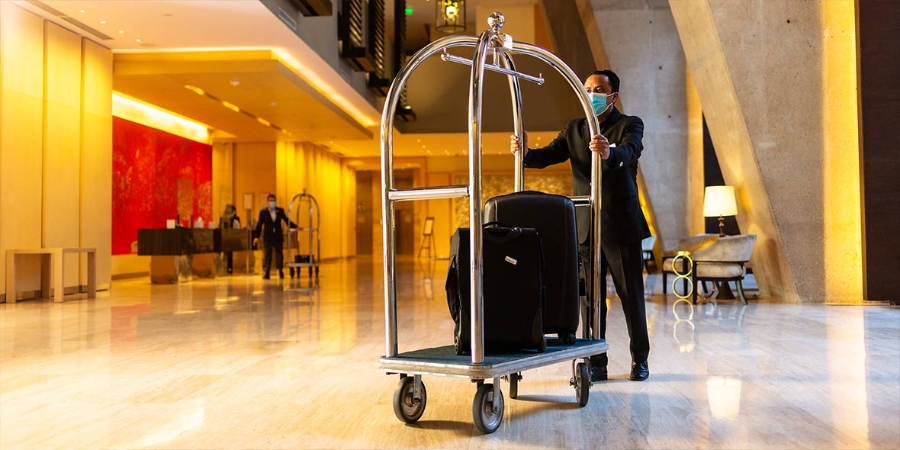 Read more success stories
EcoStruxure Power Monitoring Expert