Enhanced performance at every stage of your project
Whether you're a panel builder, original equipment manufacturer (OEM), contractor, or facility manager, MasterPact MTZ air circuit breakers offer the innovative features you need to optimize system design, construction, and operation. Improved support and useful insights connected with EcoStruxure Power software unlock your electrical system's full potential. Are you ready for the next level of MasterPact innovation?
I design
In the design stage, EcoStruxure Power Design and EcoStruxure Power Build software will help calculate your electrical installation, and configure and quote your switchboards / electrical panels.

•    Win more projects
•    Design durable and compliant panels
•    Create smart and flexible systems
I configure & order
At the configuration stage, ordering and arranging your MasterPact MTZ air circuit breaker is quicker and easier than ever with our self-guided Product Selector and the MySE platform.

•    Save time
•    Ensure accuracy
•    Order online with ease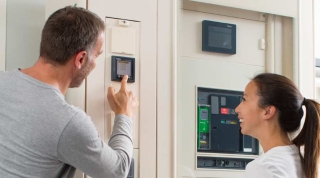 I build and install
At the build and commission stage, EcoStruxure Power Commission software helps you easily setup and upgrade with protection settings and factory-acceptance tests. Additionally, you can download optional digital modules with advanced functions from the GoDigital Store.

•    Install and retrofit easily
•    Commission quickly
•    Provide better service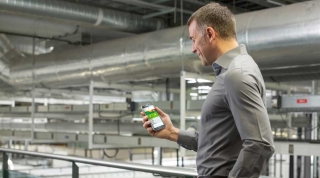 I operate
During the operations and maintenance stages, EcoStruxure Power monitoring software – including Power Monitoring Expert, Power SCADA Operation and Facility Expert – provide remote control functions, facility data tracking and 24/7 notifications.

•    Improve customer loyalty
•    Simplify operation and maintenance
•    Increase safety
Adapted for all

MasterPact MTZ air circuit breakers come in three different sizes, allowing you to find the perfect solution to your requirements from 630A to 6300A.
Get more functionality with digital modules available on our GoDigital store.
The MasterPact MTZ range covers your protection needs.
Get real-time notifications and perform control operations, all from the palm of your hand via the EcoStruxure Power Device app.
MasterPact MTZ at Mayapada Hospital

Find out how IoT solutions from Schneider Electric are working behind the scenes at Mayapada Hospital, protecting their sensitive medical equipment, providing them with integrated solutions and convenience with easy maintenance.

Think big. Partner up.

The Schneider Electric Partner Program provides software, tools, and educational resources you can use to stay on top of the latest trends and ahead of the competition.

Support at every stage

Manage your MasterPact MTZ circuit breaker throughout its entire life cycle with Schneider Electric Field Services. We're here to help with new projects, retrofitting, maintenance, spare parts kits, and trainings.

Electrical fire protection begins with prevention

Across the globe, electrical fires cause significant damage to buildings of all sizes. MasterPact MTZ air circuit breakers are just one of our solutions for electrical fire prevention. Explore the risk areas, discover protection tips and view our other solutions to help you design, build and install.
Request a call back
Save time by starting your sales enquiry online and an expert will connect with you! Please help us respond to your needs by supplying the following details. 
To make a technical support inquiry, please contact support.