WAGES Metering and Energy Data Collection
Identifying the energy consumed—whether at the point of use or at a departmental level—is the first critical step towards reducing your environmental footprint from an energy intensity point of view. The closer to the point of use, the better your ability to collect, analyse and act to ensure you truly optimise your company's facilities and ultimately reduce the global enterprise energy footprint.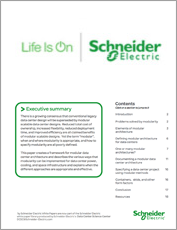 White Paper
How electrical system designers can use the IEC 61557-12 standard to create an effective power and energy management plan
eGuide
The latest standards and best practices for electrical system metering and monitoring
Read more
PowerTag

PowerTag, a compact, easy-to-install wireless sensor accurately monitors energy consumption in real-time, from small buildings to large facilities.
Find products and solutions
Facility-level Energy Monitoring
With so many disparate infrastructures to manage from an energy consumption and efficiency perspective, our Automotive customers need a scalable and globally deployable energy monitoring strategy at the facility level, which is critical to managing energy intensity.

Digitising Power Distribution

Ecostruxure™ Power — Discover how IoT-enabled products and solutions are taking power distribution to new limits.
E-Book
IoT-enabled power — How digitising power distribution is taking building safety, reliability and efficiency to new limits
View E-book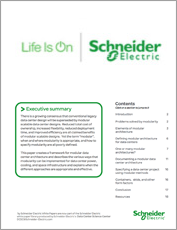 White Paper
A comprehensive guide to energy measurement applications and standards
Access White paper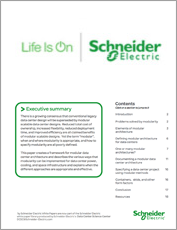 White Paper
See how power quality and energy consumption are closely linked to overall building performance
Read more
Find products and solutions
Sustainability Management
We can help you minimise negative impact and boost positive impact on the planet and its inhabitants. From a single facility level, all the way through to global management of this critical topic.

Turn resource data into action

Using a single, cloud-based platform, start by collecting and aggregating cross-enterprise information.

The Edge in Amsterdam, The Netherlands

Heralded as the world's most sustainable office building, this exciting new BREEAM-NL 'Outstanding'-rated building features EcoStruxure Building BMS as a single backbone to enable real-time access and connection to critical building data.
Brochure
EcoStruxure™ Resource Advisor — secure access to data, reports and summaries to drive your energy and sustainability programmes
Learn more
Find products and solutions
Energy Efficiency Solutions
Around 2/3 of the economic potential to improve energy efficiency remains untapped, with annual energy bills exceeding 1 billion euro. For Automotive companies, the topic of energy efficiency across globally located facilities can be a significant pain point, while also representing a huge potential for improvement and positive change. Schneider Electric solutions and services aim to help you optimise energy intensity throughout your value chain.

Continuous Efficiency — Use energy data to drive business success

Improving energy efficiency starts with understanding. The average company generates more than 20 million energy and sustainability data points every year. Our experts discuss energy data as a business accelerator.

Energy University from Schneider Electric

An introduction to our 24/7 365 globally available Energy Management e-learning tool — free to use with over 200 training courses in multiple languages.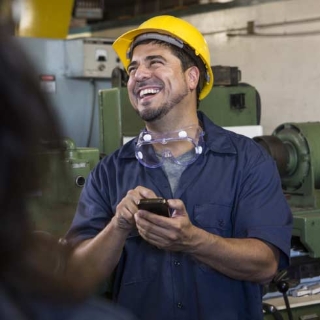 Blog posts
Learn about best practices, new blogs and topics relating to Energy Management and Energy Efficiency
Browse blogs
Find products and solutions
More and more in the Automotive industry, our customers are deploying renewable energy solutions within their facilities to enhance their evolving business models and overall Evolution of Mobility/Smart City activities. With significant experience in this area coupled with solutions from across the Schneider Electric portfolio, we can bring great value not only to individual renewable energy projects, but to your global renewable energy strategy.

Schneider Electric EUREF-Campus

The city we are building today will determine the future. At the EUREF-Campus in Berlin, Schneider Electric shows what the future can look like. Here, 'city' is being re-thought.

Smart Electrical Solutions for Solar projects

See how IoT coupled with Electrical Distribution excellence can enable you to control and manage your Solar/Photovoltaic solutions wherever they are across your value chain.
NEO Network
New Energy Opportunities (NEO) Network — the online platform that accelerates renewable and cleantech transactions
Discover NEO
Find products and solutions
Microgrid and Prosumer solutions
The Automotive industry has, for many years, been deploying energy generation solutions, with some actors now getting involved in city, community and even home energy infrastructure. This is an important aspect of our customers' sustainability strategies and new business opportunities. Our solutions leverage powerful analytics in order to optimise microgrid performance in terms of sustainability, energy costs and productivity.

Microgrid Asset Advisor

A cloud-based, demand-side energy management software platform that collects, forecasts and automatically optimises the operation of distributed energy resources using predictive algorithms.

Renewable Energy solutions

At Schneider Electric, our utility-scale energy storage solution supports a wide range of applications — renewable energy generation, power transmission and distribution, large commercial/industrial end-users.

Smart Grid Management

EcoStruxure™ Grid supports a digitised smart grid ecosystem to enable our customers to manage their network, reduce power outages and impact on renewable energy production due to severe weather events.
Find products and solutions
EcoStruxure Success Stories
EcoStruxure Resource Advisor for Automotive Industry

Suppliers are not only looking for ways to streamline sustainability reporting processes for manufacturers, but also to share information across operations and reduce overall costs. EcoStruxure Resource Advisor simplifies these tasks.
Energy University
Energy education from anywhere, for efficiency everywhere.
Documents and Downloads
Technical library to find data sheets, product specifications and more.
Customer Care App
Download our mobile app and get support on the go — any time, anywhere. Get it today!