Maximise power and white space available for revenue-generating IT equipment.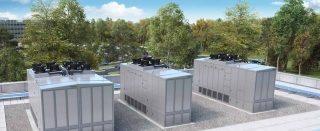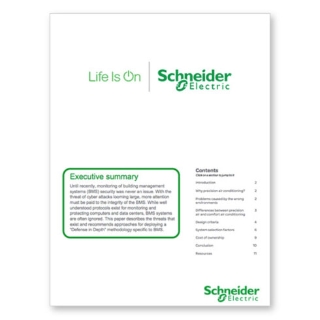 White Paper
Get practical guidance on benefits, costs and risks of direct vs. indirect cooling modes.
Learn more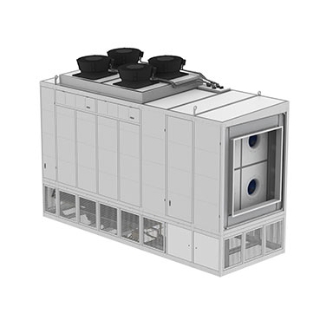 White Paper
A fresh view on free cooling. Why some IT managers believe outside air should stay outside of data centers big and small.
Tele2 reduces energy OpEx with smart cooling

20% energy reduction can mean significant OpEx savings. See how Tele2 achieved this result.
Find products and solutions
Chillers and Heat Rejection
Chillers offer the flexibility to support a range of row, room, indoor and outdoor heat removal applications.

Find products and solutions
Cooling systems deployed at the perimeter for any data centre environment, with a low cost of ownership.

Databank - A 'Cool' Colocation Facility

This data center colocation facility is keeping cool and becoming more efficient with data center solutions from Schneider Electric.
Find products and solutions
Close Coupled Air Conditioners
Close Coupled Air Conditioners place the unit in the row of racks, moving the source of cooling closer to the heat load, minimising air mixing and providing a predictable cooling architecture.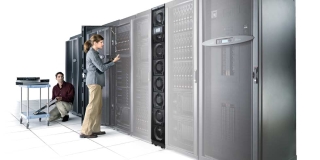 Find products and solutions
Containment and Air Distribution
Intelligent air containment and distribution solutions that protect critical IT equipment and personnel.

Find products and solutions
Request a call back
Save time by starting your sales enquiry online and an expert will connect with you! Please help us respond to your needs by supplying the following details. 
To make a technical support inquiry, please contact support.
Stay up-to-date with our blog
Review our white papers
Join the conversation
Frequently Asked Questions
Start here for access to our Knowledge Base to get answers to over one hundred thousand questions online in seconds.
Documents and Downloads
Browse the Technical Library to find data sheets, production specifications and more.
mySchneider app
Download the mySchneider app and get support on the go — anytime, anywhere.