Sustainability and Energy Management
Increase corporate transparency to meet your energy and sustainability goals.

Coca-Cola CCHBC Italy

Learn how EnergySTEP (the Energy Sustainability Tiered Efficiency Program) helped Coca-Cola CCHBC Italy save energy throughout its Italian plants.
Power Safety and Availability
Standardisation, site assessment and predictive maintenance for safe and available power.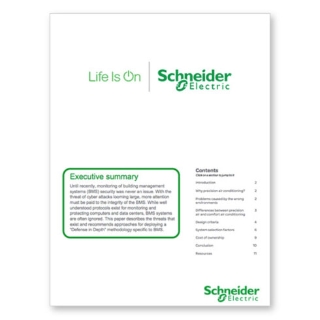 White Paper
Have you checked the health of your backup or emergency-power-supply batteries lately?
Read more
Power Quality and Efficiency
Detect and mitigate power quality issues to increase equipment efficiency and lifetime.
Renewable Energies and Microgrid
Manage complex energy mixes to optimise cost and lower carbon footprint.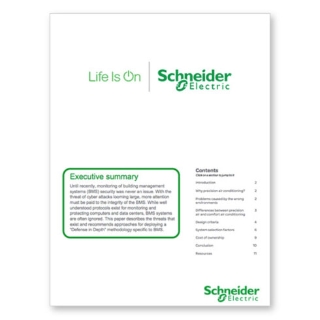 White Paper
How will new categorisation of microgrid business models and value chains minimise system costs?
Learn more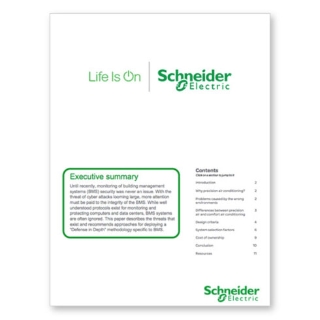 White Paper
Discover new microgrid technologies enabling optimal co-operation among distributed energy resources.
Read more
White Paper
How Prosumers Leverage Four Technologies for Greener, Reliable, Economical Energy. Learn how campuses, institutions, businesses and homeowners are taking control of new technologies and trends.
Assess utilities performance and implement tools supporting continuous improvement measures.
IT infrastructure management
Provide self-contained and secure computing environments for your on-premise applications.
Provide the best conditions for your manufacturing operations.
White Paper
Automation Solutions to Ensure Regulatory Compliance. Integrated facility automation systems help attain and maintain regulatory compliance with Total Environment Management, providing optimised operations. Thorough system validation is examined.
Customer story

Allagash Brewing Company optimises temperature control to deliver a superior product
EcoStruxure™ Success Stories
Request a call back
Save time by starting your sales enquiry online and an expert will connect with you! Please help us respond to your needs by supplying the following details. 
To make a technical support inquiry, please contact support.
Frequently Asked Questions
Start here for access to our Knowledge Base to get answers to over one hundred thousand questions online in seconds.
Documents and Downloads
Browse the Technical Library to find data sheets, production specifications and more.
Customer Care App
Download mySchneider app and get support on the go- anytime, anywhere. Get it today!
Thrive in the digital era with EcoStruxure
Discover how Schneider Electric leads a new world of energy with connected products, edge control, and apps, analytics and services.