Search for jobs with us
Search results are available only in English, French, Spanish, German, and Simplified Chinese.
Schneider Electric never makes an unsolicited offer of employment.  If you have not applied for employment previously with Schneider Electric then the solicitation for employment is a fraud.

Schneider Electric will never ask for any financial commitment from a candidate as a pre-employment requirement.

Some tips on how you can identify recruitment fraud:

All employment opportunities are posted on Schneider Electric's career page: https://www.se.com/careers
Schneider Electric will not ask for your personal financial or banking information as part of our recruiting process.
Schneider Electric will never extend a job offer without a formal interview process.
Schneider Electric will not ask you to purchase home office equipment as part of our recruiting process.
If you receive an email from a sender that does not contain the @se.com, please treat it as fraudulent. We do not conduct official business utilizing free email services such as @gmail.com or @yahoo.com.
Listen to our podcast 'Own your career, Own your future'
Industry experts and business leaders from different fields and regions discuss trending topics, insights, and career advice with students and early career talents.
Listen to the
Early career programs

At Schneider Electric we offer Internships and Graduate opportunities. We are on the lookout for passionate people to help us innovate at every level and build a future that empowers all to make the most of their energy and resources, ensuring Life Is On everywhere, for everyone, at every moment.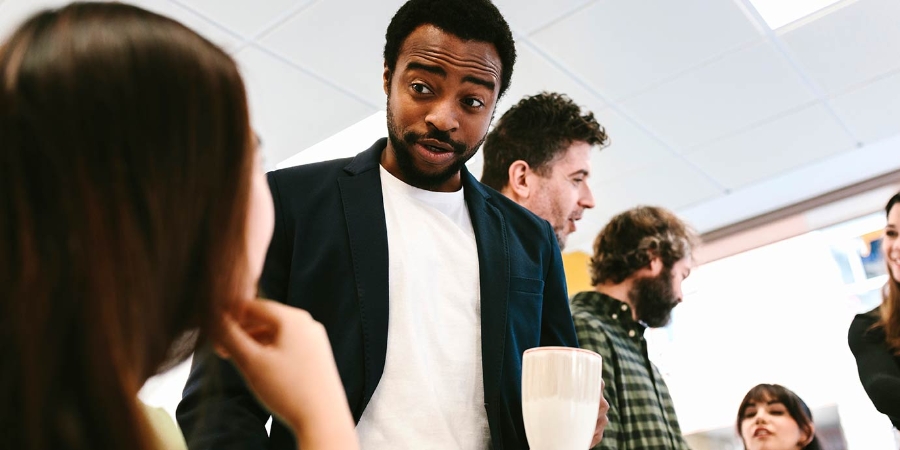 Cross-Functional Leadership
Schneider Electric North America consists of multiple businesses, job functions, and roles. The intent of the program is to fast-track an individual's cross-business knowledge and leadership skills over a 3-year rotational journey. Rotations include Customer Project, Management, Operations, Sales, Marketing, and Product Management.
Sales
Learn the ins and outs of driving revenue growth and delivering exceptional customer service. The Sales program offers structured training to introduce you to customers, products, tools, services, and processes.
Global Supply Chain
Gain a broad range of experiences in Supply Chain with unique rotations as a Manufacturing Engineer, Production Supervisor, Materials Analyst, Quality Engineer, Logistics Analyst, and much more. This program is a two-year manufacturing rotational program consisting of three tracks, including Operations and Engineering, Supply Chain, and Procurement.
Digital Engineering
In this program, you will embark in on-the-job-training style rotations between Engineering Operations and Digital Services. Engineering Operations includes engineering, programming, and commissioning of systems typically used in the monitoring and control of electrical power distribution. With Digital Services, you are a Tech Support Representative working with external and internal customers analyzing and resolving issues with metering applications, software, communication networks, and product applications.
Apply today
Finance
The goal of this program is to develop future Finance leaders through an accelerated learning environment in various financial groups, such as Global Supply Chain Finance, Commercial, and Solutions and services, with an emphasis on development and performance.
R&D Engineering
This program you will contribute and get a hands-on experience on user stories, system engineering, design and verification, supply chain, and project and offer management. Upon graduation from the program, you will be well equipped for a professional-level Engineering position within Schneider Electric's complex and multi-cultural matrix business environment. During the 2-year program, you will experience 3 different rotations within the Home & Distribution line of business including Engineering, Marketing, and Supply Chain.
Sustainability Consulting Leadership Program
Seeking highly motivated, collaborative, forward thinking graduates with an enthusiasm for sustainability to join our new graduate rotational program.  You will rotate in different roles in 3 main business areas over a 2-year period, gaining valuable experience in the sustainability consulting space.
Hear from Program Graduates!
Check out these blogs from our development program graduates about their experiences
Our Co-Op Opportunities
Our Co-Op program provides a framework to elevate your development and assess talent for future roles. ​We offer flexible scheduling based on student and business needs.
Experience Schneider Electric
Consider New Job Opportunities with Schneider Electric Careers
Schneider Electric employees share what it means to work for a company that values its people.
Awards and recognitions
Fortune's Most Admired Companies (2022)
Forbes America's Best Employers for New Grads (2022)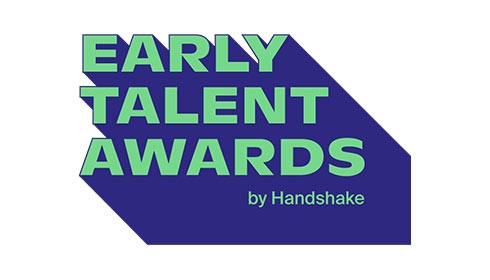 Handshake's Early Talent Awards (2022)
Discover Go Green 2023
Are you ready to be a game-changer in the buildings segment? We're looking for bold ideas that can transform the way we use energy and resources in our cities, buildings, and homes.
Join our challenge and submit your idea- Not only will you get the chance to make a real difference in the world, but you'll also have the opportunity to win amazing prizes and kick-start your career.
Learn
Get inspired: Life@SEBlogs
Joining the Graduate Program carved my pathway to pursue my passion in sustainability
India Gibson: How mentors give me wings
Through our Sales Development Program, India was able to immerse herself in the company from day one and learn about different career options and opportunities. Guidance from her mentors along the way also helped with her professional development.
Read her