Diversity is our heritage and our future
At Schneider Electric, we want to provide equal opportunities to everyone everywhere and to ensure all employees feel uniquely valued and safe to contribute their best.
Building an inclusive company in a diverse world
At Schneider Electric, we aim to build an inclusive company in a diverse world — making progress in changing the way we work.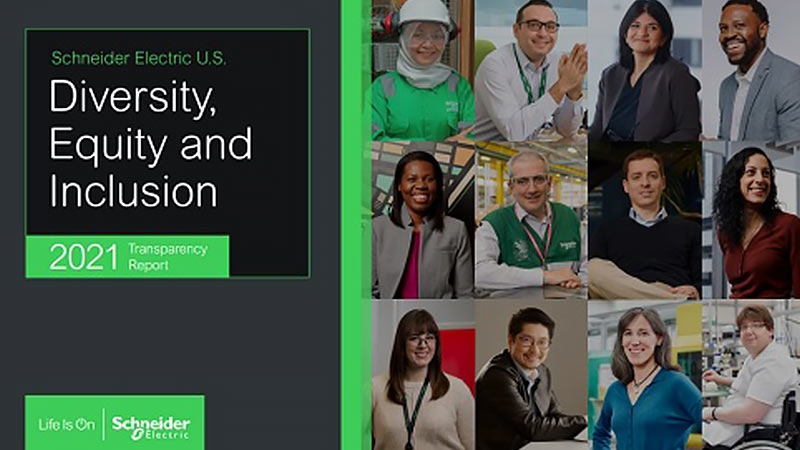 U.S. Diversity, Equity and Inclusion (DEI) Transparency Report 2021
This report provides transparency on our journey across the spectrum of diversity for our Schneider Electric U.S. workforce, with data on workforce representation and external hiring through the lens of gender, race and ethnicity, and generations.
Global Family Leave Policy
Our inclusive Global Family Leave policy supports the diverse needs of all our people. So no matter who you are, where in the world you live or how you manage your unique life and work, you can always be at your best.
Manage Your Unique Life and Work
"We are proud to be the first in our industry to make such a global commitment." Jean-Pascal Tricoire, CEO
Our Global Family Leave Policy includes key life stages for welcoming a new baby, taking care of sick or elderly family members, and mourning the loss of a family member. Recognizing that definition of family, life and work are changing every day, we have defined "leave" and "family" in an inclusive way.
Learn
"Our policies are designed to support our employees to manage effectively their work-life and family needs at different stages in life. These policies support our diverse workforce and allow our employees to contribute their best and make a difference. The well-being of our staff is our highest priority and we're proud to champion this issue as part of our goal to be best-in-class in every area of our organization."
- Annette Clayton, President and CEO, North America Operations, Schneider Electric
Promoting gender equality
UN Women HeForShe Corporate IMPACT 10X10X10 Champion
Launched on 20 September 2014 at the United Nations, HeForShe is an invitation for men and people of all genders to stand in solidarity with women to create a bold, visible and united force for gender equality. The HeForShe IMPACT 10X10X10 initiative gathers 10 head of States, CEOs, and universities on a journey to reach parity and achieve a gender equal world for all.
Our commitment for HeForShe
CEO of Schneider Electric, Jean-Pascal Tricoire, shares his personal "click moment" and his role in promoting gender equity.

As a HeForShe IMPACT 10X10X10 Champion, we are proud to act as a change agent for gender equality and have made three bold, game-changing commitments.
100% Leadership Commitment to UN Women's Empowerment Principles
Schneider Electric is the first multi-national company to achieve commitment by all of its country leaders to the Women's Empowerment Principles.
Women's empowerment at Schneider Electric India
Schneider Electric is one of four companies to receive the prestigious 2019 Catalyst Award. Learn more about SE India's Diversity, Equity and Inclusion efforts and their positive impact.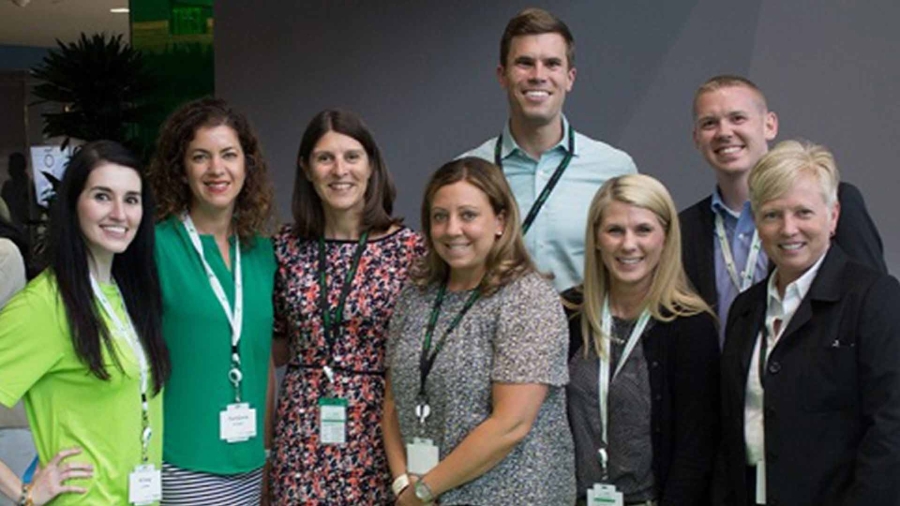 Girl Power is Abundant at Schneider Electric
"I'm extremely proud to work for a company that is committed to creating a talented and diverse workforce. Schneider Electric is a great place to grow in your career."
Observations About our Gender Equality Journey
We believe in equal opportunities for everyone, everywhere. We are committed to increasing the representation of women across the company.
Expanding Our Diversity and Inclusion Efforts and Celebrating Black History
With a new, expanded diversity and inclusion strategy we are already making great strides in becoming a best in class employer for diversity and inclusion.
Hear from Angela in our employee
Promoting LGBT+ inclusion
Tackling discrimination against LGBT+ people
As a global company, Schneider Electric is proud to stand up for equal rights and fair treatment for everyone, everywhere. By supporting the UN Free & Equal standards, we commit to fostering a culture of respect and equality for the LGBT+ community.
Read the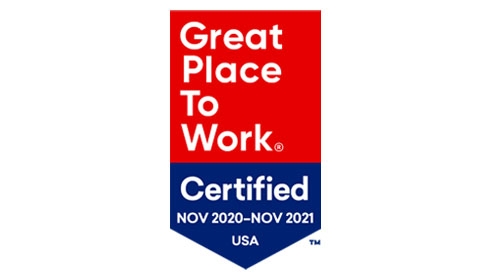 US's Great Place to Work, 2021
Employees have anonymously assessed Schneider Electric US as a great place to work regarding workplace atmosphere, rewards, professional challenges, communication, and relationship with their managers.
Human Rights Campaign's Corporate Equality Index
Schneider Electric is proud to join major American businesses participating in the Human Rights Campaign's Corporate Equality Index for LGBTQ-inclusive workplace policies and practices.
Forbes Best Employers for Diversity Award, 2021
Forbes recognized Schneider Electric US through an independent survey of 50,000 employees working for employers with at least 1,000 people in their US operations.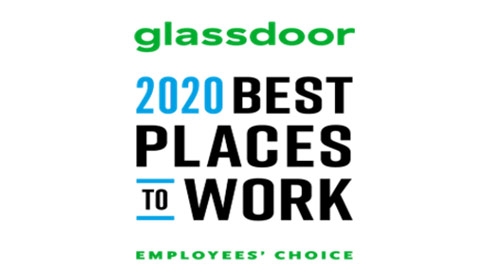 US Best Place to Work Award, 2020
Schneider Electric US has been listed by Glassdoor, which recognizes employers that shine the brightest according to those who know a company best – the employees.
ERNs are groups of people with similar backgrounds, experiences or characteristics who share a common interest in professional development, improving corporate culture, and business results. These groups provide strategic support in areas including: business objectives, career development, inclusive culture, and community outreach.
WiSE - Women in Schneider Electric
Mission: Facilitate the development and retention of women through Outreaching, Mentoring, Empowering and Networking.
EPN – Emerging Professional Network
Mission: Facilitate recruitment, onboarding and development of younger professionals by providing social, professional, and community outreach opportunities
Black Professionals
Mission: Facilitate the recruitment, development and retention of Black employees. Utilize our resource group members to grow our business opportunities by interacting with our customers and community leaders.
Schneider LGBT+ and Allies
Mission: Further the professional advancement of LGBT+ employees and their allies, while fostering an inclusive work environment for all employees
Diversity & Inclusion Champions
Mission: Build a network that celebrates acceptance, equality and inclusion of all people. We believe our diverse views bring a greater representation of the world and a better representation of our customers to Schneider Electric.
Hispanic Professionals
Mission: Create a corporate culture that embraces and understands Hispanic customers, communities and employees to enrich our mutual experience, perspective, and business outcomes.
Disability, Accessibility & Allies
Mission: To foster networking, professional development, mentoring, leadership opportunities, and increase awareness and allyship within the Schneider Electric community, with a focus on recruiting, retaining, and learning about disabled professionals.
Asian Professionals
Mission: To foster a place of community and belonging for those who identify as Asians, and all employees who are interested in gaining cultural learning, exposure, and active allyship in support of the community. We strive to build a network that celebrates acceptance, equality, and inclusion of all people, while delivering value to our business and promoting collaboration within Schneider Electric.