Asset optimization with SE Relays
Explore relays for industrial applications, featuring general purpose, power, and solid state relay products.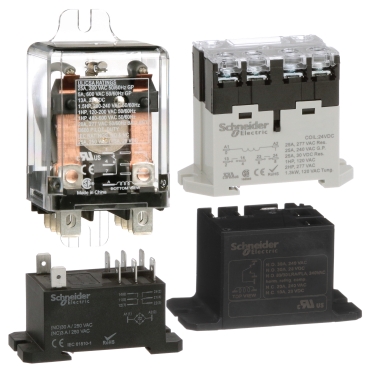 SE Relays Power Relays
SE Relays Timer Relays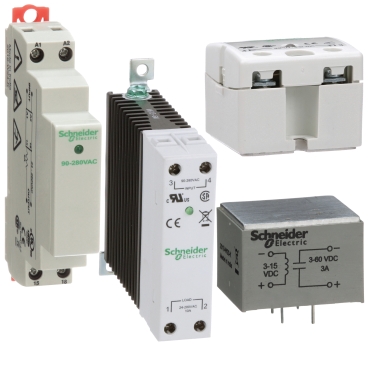 SE Relays Solid State Relays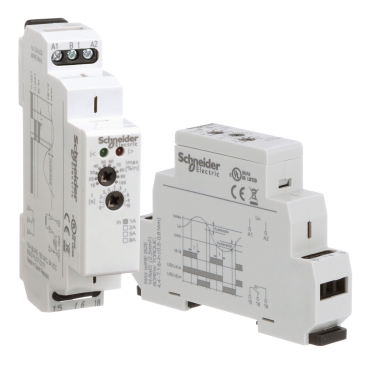 SE Relays Control Relays
Catalogs
Download the catalogs for more detail on ratings, sizes, mounting options, etc.
California Proposition 65 warning
792 Series (General Purpose Relays)
The 792 Series plug-in relays offer clear or full-feature covers with multiple mounting options and accessories. The relays are rated from 6-12 A for standard versions, and at 3 A for low-level versions. The relays are ideal for automation panels, control systems, and conveyor control.
9A Series (Power Relays)

The 9A Series of sealed power relays offers a 30A/2HP rating in a compact foot print. This series is ideal for controlling motor and ballast loads, while still offering the flexibility to work with a wide range of general-purpose applications. This relay is a direct replacement for the TE T9A, American Zettler AZ2270, and the discontinued Omron G8P series relays.
820 Timer Series (Time Delay & Sensor Relays)
The 820 series time delay relays that are multi-function, multi-voltage relays offering the end user the ultimate in flexibility. Optional single pole (821) or double pole (822) in a modular, finger-safe package.
861 SSR Series (Solid State Relays)
The 861 series has an internal heat sink, it is the complete solid-state relay without any moving parts all in a slim 17.5 mm design. Directly mountable to DIN rail or panel.
Product/Competitive Cross Reference

Find Schneider Electric equivalents for many competitor or obsolete Schneider Electric products.

Industrial Automation Services

Discover our industrial automation services, offering modernization and upgrade solutions.

Product FAQs

Find answers to frequently asked questions on Schneider Electric products.
SE Relays support
For SE relays customer service, call 847-441-2540.  Or send an email for help.
Contact center
From technical support to complete customer service, we care about your business and individual needs.
Join mySchneider Partner Portal
Product information
Keep up-to-speed with our latest product launches and attend focus groups to influence new product innovation.
Tools and training
Get easy access key support tools and online training.
News
Stay updated with the latest industry and Schneider Electric news, including events and trade shows.
Support
Enjoy easy access to customer services and technical support teams.