Real-time Energy Monitoring to Save You Money
The Wiser Energy system installs in your home's electrical panel and provides real-time energy usage, notifications when devices turn on or off, and can help you avoid disaster. Using the Square D™ version of the Sense app, keep tabs on your home anywhere, from your phone.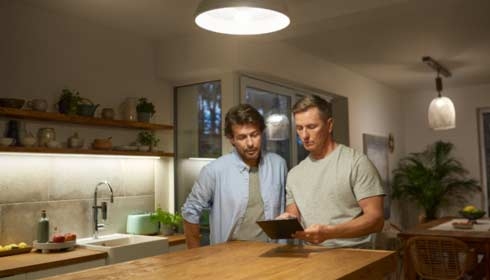 Easily spot inefficiencies that increase your bills, and take advantage of cheaper, off-peak energy to save money
Easily installs in your home's electrical panel*, and takes minutes to set up the app to see what's on in your home
*by a licensed electrician
Get 24/7 real-time access to see your home energy usage, track savings, and set energy goals to reduce waste
How does Wiser Energy work?
Wiser Energy™ system monitors the electricity in your home, helping you manage your power usage and solar generation. It reads the currents from various appliances throughout your house, one million times each second, and processes that data to visualize your home energy usage. The technology uses machine learning to look at all the power in your home and pick apart the individual devices that are on and off.
Wiser Energy will learn and grow with you. When first installed, it detects 12 devices throughout your home in the first month, and 25-30 devices after the first 12 months.
Buy
"I like being able to have peace of mind by a simple check with the app to let me know if something was left on."

Debbie1105, Florida

"I call it my energy eye opener. This device is making me realize that I have numerous appliances that are in need of replacing."

Patsfan, North Carolina

"The more you know, the more you can save. Thanks to the Wiser Energy, we learned that our washing machine doesn't draw much power – but the dryer does. I'm learning a whole lot more than I thought was possible."

"I was able to have an electrician come over and he was in and out in 15 minutes. What's really cool about it is the visibility...since having this installed, my habits have significantly changed."

"With the use of machine learning, you can get real-time monitoring of usage by appliance...which can lead to money savings and optimization for a solar system."
Easy Installation
Installing Wiser Energy system is simple and quick
Once the Wiser Energy system unit is installed in your home's electrical panel by a certified electrician, setting up the Sense app (Square D edition) only takes minutes. Then you'll have real-time access to your electrical use, 24/7. Over time, through crowd sourcing and using machine learning, the app senses electrical activity and identifies your electronics. Once your electronics are identified, you'll have crystal clear insight into your energy use. Now your home has a voice!

NOTE: Contact a licensed electrical contractor to install Wiser Energy system.
Boost customer savings and satisfaction, and expand business offers without expanding your workload.
Save time and effort
Quick, easy, and intuitive installation and commissioning for more efficient work. Complete system includes Wi-Fi antenna, power cables, mounting bracket, and installation guide.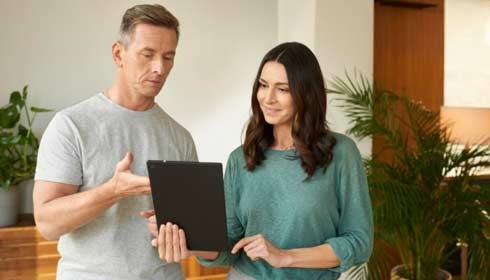 Grow your business
Differentiate your business by broadening your offer.  Stand out in the home automation market. Take advantage of new business opportunities, based on the smart home trend.
Sign up for our on demand Wiser training courses to become an approved installer and drive your service business.
1-on-1 support
Get 1-on-1 virtual support from Wiser specialist and product experts for help with installation and maintenance.
Special discounts and apps
Take advantage of unique program pricing deals and discounts, and apps for easy management of your customers' systems.
Stand out with co-branding
Add your company logo and branding to increase customer retention, and earn rewards to fuel your success.
Wiser Energy: Using the app - Now and Timeline

Wiser Energy: Using the app - Trends and Goals

Wiser Energy: Using the app - Devices

Wiser Energy: Using the app - Settings

Legacy Wiser™ Systems Account Access

Wiser Home Management Log in

Access your Wiser Home Management account.
(for legacy product users)

Discover the full connected home
The Wiser Energy smart home monitor is just one piece of the completely transformed home of the future.