Schneider Electric and Cisco

Cisco and Schneider Electric have partnered for more than 15 years to harness IT/OT convergence for operational efficiency.
A collaborative ecosystem

Schneider Electric's co-innovation ecosystem of digital alliance partners enables it to scale its IoT-enabled architecture, EcoStruxure™, to each customer's digital journey.
Optimizing efficiency, risk and productivity for customers
Through integration of Cisco industry-standard technologies and joint testing and validation, we provide customers the fastest, lowest-risk path to return on investment when undertaking projects in the digitization era.
Cybersecurity
Mitigating cybersecurity risks of digital adoption so customers can seize IIoT's many rewards.
IoT at the Edge
Enabling the highest level of flexibility, resiliency and speedy deployment in edge computing environments.
Digital Transformation
Embracing the convergence of information technology (IT) and operational technology (OT) through co-innovation.
Mike Austin – Senior Director, Cisco
Engaging a trusted ecosystem of partners elevates how we advance the power of digital transformation to achieve efficiency, productivity and sustainability. Customers across industries expect secure, end-to-end architectures so they can compete strongly in the digital economy. Cisco and Schneider Electric combine forces, with cybersecurity at the forefront of development and deployments, to deliver the environments that customers need.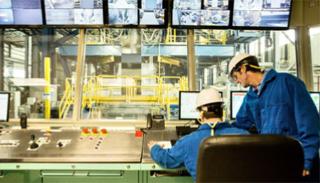 Balancing the risks and rewards of connected manufacturing
While most ICS environments have an implicit trust model, we need to surround them with a resilient architecture built on a zero-trust approach. In short, allow only the absolutely necessary access to equipment and applications.
The smart connected pipeline
Enable secure real-time oil and gas pipeline operations through digital solutions.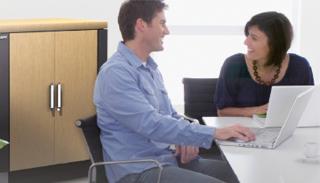 Flexible and fast deployment at the edge
Explore solutions for micro data centers that combine APC by Schneider Electric physical infrastructure solutions with Cisco's HyperFlex Edge, hyperconverged infrastructure (HCI) solutions for quick and efficient deployment in edge environments.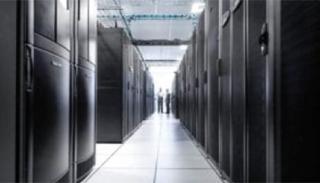 Redefine data center design with integrated rack enclosures
The business trend of faster time-to-market has challenged rack vendors to come up with some new, rapid system delivery options.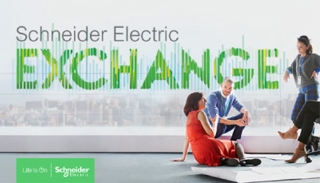 Experience Schneider Electric Exchange
Join Schneider Electric Exchange: our bold, new, digital ecosystem that unleashes the infinite possibilities of an open, global, innovative community of problem-solvers.
Cybersecurity at the convergence of IT and OT
Schneider Electric mitigates cyber risk to ensure that its customers, partners and employees can thrive securely in today's digital economy, especially at the convergence of IT and OT.