Model III Package Unit Substations
Model III unit substations offer compact construction and efficiency for buildings that need to maximize the use of space without sacrificing performance.
Part of Set Series
Model III combines three proven Schneider Electric products into an integrated package to maximize the use of space while providing a complete substation solution. Available from 2.4kV to 13.8KV primary voltages and 75kVA to 1000kVA transformer ratings. Model III is ideal for the increased electrical demands of renovations as well as new construction.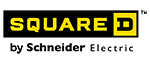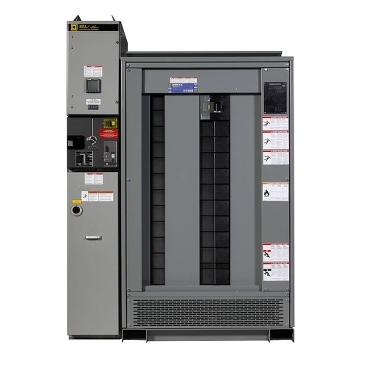 Catalog

Language

Format

Size

Date

Digest 178 Catalog 14: Transformers (Version 1.0)

Description

Digest 178 Catalog Section 14 includes information on general purpose dry type 600 V and below, industrial control, instrument, and energy efficient dry type transformers. Replaces Digest 177 section 14; 0100CT1501_SEC-14

English

prp.document.label.format

pdf

Description

Digest 178 Catalog Section 14 includes information on general purpose dry type 600 V and below, industrial control, instrument, and energy efficient dry type transformers. Replaces Digest 177 section 14; 0100CT1501_SEC-14

Digest 178 Catalog 11: Switchboards and Switchgear (Version 1.0)

Description

Section 11 of Digest 178 catalog includes selection information for switchboards, low and medium voltage switchgear, unit substations, MV controllers, substation circuit breakers, and overhead distribution equipment. (Replaces Digest 177 section 11; 0100CT1501_SEC-11)

English

prp.document.label.format

pdf

Description

Section 11 of Digest 178 catalog includes selection information for switchboards, low and medium voltage switchgear, unit substations, MV controllers, substation circuit breakers, and overhead distribution equipment. (Replaces Digest 177 section 11; 0100CT1501_SEC-11)

Data Bulletin

Language

Format

Size

Date

English

prp.document.label.format

pdf

Description

This document outlines our recommended level of Personal Protective Equipment (PPE) to use when performing typical operation and maintenance procedures on low or medium voltage equipment.

English

prp.document.label.format

pdf

Description

This bulletin provides information on ratings, options, primary switches, dry-type transformers, and I-Line distribution sections for Model III Package Unit Substations.

CAD

Language

Format

Size

Date