Medium Voltage Unit Substations
Customizable unit substations with primary voltage classes up to 38kV and secondary voltage class starting 5kV and below.
Utilize Schneider Electric's wide range of choices on all parts of each substation application. Choose from Schneider Electric's expansive ranges of breakers and fusible switches on the primary, dry type and liquid filled transformers, and medium and low voltage equipment options on the secondary based on specific needs. Schneider Electric unit substations offer the flexibility to suit the most demanding applications.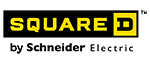 Features

Medium voltage unit substations bring together Schneider Electrics portfolio of medium voltage switchgear, low voltage switchgear and transformers from 38kV primary voltages down to 480V secondary voltage classes.

Primaries available in HVL, HVLcc, HVL/cb and Metal-Clad switchgear
Dry type, cast coil and liquid filled transformer options to meet a wide variety of applications
Secondary options include HVL, HVLcc, Metal-Clad, PowerZone 4 switchgear and QED2 switchboards
Available for both indoor and outdoor applications
Integrated drawing services allow you to view the substation lineup as one piece of equipment for approval drawings

Benefits

Lower installation costs
Can save overall floor space through the use of close coupled units
Coordinated components designed to work together as one system

Applications

Primary and secondary electrical distribution for the oil & gas, water/wastewater, automotive, and other large scale industrial applications.