Solar Disconnect Switches
Designed to be tough, reliable and provide exceptional performance in the most grueling conditions.
Put over 100 years of Schneider Electric's experience as a global specialist in energy management to work on your photo voltaic (PV) project. The Square D 1000 Vdc disconnect switch is the perfect solution for your 1000 Vdc, PV disconnect applications. It is compact and available in both a 100 and 200 amp non-fusible versions. IEC 60947-1 and UL 98 certified (file E343341).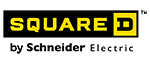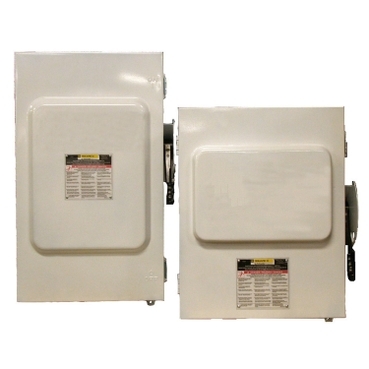 Features

Extended life expectancy

Exceeds IEC 60947-3 mechanical endurance requirements by factor of 18
Exceeds IEC 60947-1 electrical endurance requirements by factor of 10
Exceeds NEMA KS-1 mechanical endurance requirements by factor of 3

Designed for harsh PV environments

NEMA Type 3 and IP63 enclosure
Resists windblown dirt/dust
Exceeds NEMA Type 1, 3R and 12
Operating range of -37°C to 50°C
Specially designed PV paint reduces solar gain up to 35% over standard grey enclosures

Easy to install

Preconfigured solar solution
Familiar enclosed safety switch design
Suitable for both grounded and ungrounded PV

Heavy duty safety switches are rated for 600 Vdc maximum open circuit voltage
Non-fusible safety switches may carry 100% of the nameplate current rating
Fusible safety switches may carry 80% of nameplate current rating (continuous use)
Heavy duty switches are dc horsepower rated as indicated on the safety switch wiring diagram
Heavy duty switches have a 10,000 amperage dc short-circuit rating unless otherwise stated on the switch wiring diagram