Column Width Panelboards
Panelboards that mount in W, H, or I-beam support columns
Designed to fit into a standard size support column in industrial plants, NF & NQ column-width panelboards conserve wall space and protect the panels.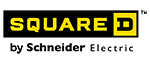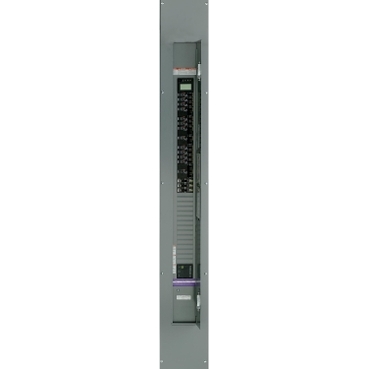 Features

Features

240 Vac maximum (NQ) or 480Y/277 Vac maximum (NF)
100 - 225 Amp main circuit breaker or main lugs
65kA maximum fully rated branch SCCR (@ 480Y/277 Vac for NF, or @ 240 Vac for NQ)
60 Amp maximum branch circuit breaker
Accepts plug-on (NQ) or bolt-on branch circuit breakers (NQ or NF)
Solid neutral located on same end as mains
Galvanized steel enclosure with removable endwalls
Finish: gray-baked enamel electrodeposited over cleaned, phosphatized steel
All lugs are suitable for 75° C copper or aluminum wire

Cable Trough

Stackable
8.625 in. (219 mm) wide by 5.00 in. (127 mm) deep for 10" WF Beams
Galvanized steel trough uses enclosure end wall
Two-piece front trim - 15 in. (381mm) long top piece of front trim removable for pull box mounting

Pull Box

Mounts on cable trough
20 in. (508 mm) wide by 5.00 in. (127.00 mm) deep by 15 in. (381 mm) high
Removable end walls with knockouts

Benefits

Column Mounting Saves Wall Space and Protects Panelboard

Column mount puts power distribution near lighting and equipment in large facilities
Compact Single Row construction
Leverages versatile NF and NQ constructions and branch circuit breakers (up to 60A)
1, 2, 3 pole branch breakers (E-frame in NF, or QO/QOB in NQ column width panel)

Applications

Lighting and Appliance Circuits in industrial buildings and warehouses.