Cabinet Power Distribution
Centralized 3 phase power distribution adaptable to the needs of any size data center
Part of Galaxy
Cabinet Power: The proven solution for simplifying critical power distribution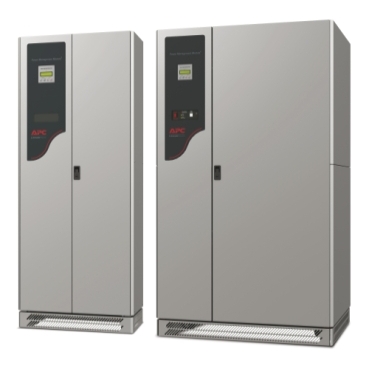 Features

Power Management Modules and Remote Power Management Modules integrate isolation, electronic-grade grounding, and distribution for up 252 output breakers. Each cabinet PMM or RPMM features instant front access, a 200% rated neutral bus, a spacious raceway and landing area, and top or bottom cable entry.



Benefits

Availability

Pretested breakers - All breakers are pretested at the factory, enhancing reliability.

Manageability

Efficient cable management - Organizes the routing of cables, which simplifies maintenance or future expansion.
LCD graphics display - Text and mimic diagrams that display modes of operation, system parameters and alarms.
Multiple distribution options - Superior design flexibility enables a wide range of customer requirements to be addressed.

Serviceability

Front-access servicing - Simplifies installation and UPS maintenance while minimizing space requirements.