High Bay - Fluorescent PIR Occupancy Sensor
The Fluorescent High Bay PIR Sensors (SLSFPS1347 or SLSFPS1480) by Schneider Electric are designed for use with T5 and T8 fluorescent fixtures in high or low bay, area or isle applications.
This Product is Obsolete
Part of SpaceLogic
-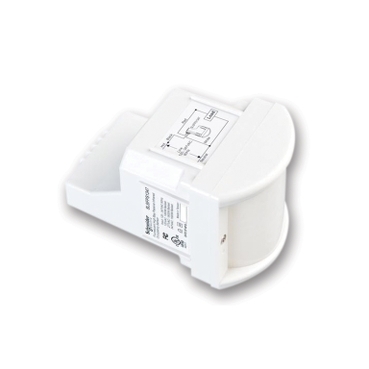 Features

The sensors save energy by using Passive Infrared (PIR) technology to detect motion and turning off lights in unoccupied areas. The SLSFPS1347 uses automatic voltage sensing allowing the same device to be installed in different voltage systems ranging from 120-347V. The SLSFPS1480 is designed specifically for 480V applications. Installation is simple because drop-down brackets are not required.

Features

Includes a user-adjustable time dial to set the length of time the luminaires stay on from 15 seconds to 30 minutes.
Includes a user-adjustable range dial to customize PIR sensitivity.
90 degree rotating lens for a variety of aisle-way applications.
High bay area, low bay area, and high bay aisle lenses provided.
18 minutes time-out preset for maximum energy to lamp life savings.