Model III Package Unit Substations
Model III unit substations offer compact construction and efficiency for buildings that need to maximize the use of space without sacrificing performance.
Part of Set Series
Model III combines three proven Schneider Electric products into an integrated package to maximize the use of space while providing a complete substation solution. Available from 2.4kV to 13.8KV primary voltages and 75kVA to 1000kVA transformer ratings. Model III is ideal for the increased electrical demands of renovations as well as new construction.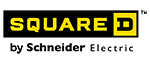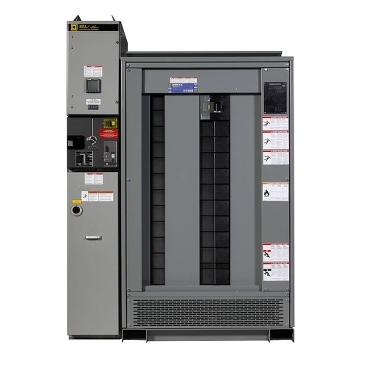 Features

Model III unit substations leverage Schneider Electric's expertise across its medium and low voltage product lines to offer a complete solution for the compact substation market.

HVLcc primary switch offers proven performance in a compact foot print.
Dry type transformers offered from 75kVA to 1000kVA meeting the latest DOE 2016 standards.
Available with either an individually mounted secondary main breaker or Schneider Electric's I-Line distribution panelboard. The I-line panelboard is one of the most flexible and trusted power distribution panels in the industry.
Seismically qualified units are available.
Branch circuit breakers from 15A to 1200A
Available options include digital metering, surge arresters, and surge protective devices (SPD).

Benefits

Lower installation costs: the packed unit substation is easier to handle on-site and the low voltage section is pre-connected when it arrives on-site.
Easier site handling: arrives as a single shipment, no need to coordinate multiple product deliveries to job site.

Applications

Model III is ideal for data centers, high-rise electrical rooms, renovations, and new construction where space is at a premium.