Padmount Liquid Filled Transformers
For use on underground power distribution systems
All units are manufactured in accordance with applicable IEEE standards. The transformers are offered with either: Mineral oil or Less Flammable Seed oil. Primary voltages from 2.4 kV to 69 kV in 75 through 20,000 kVA sizes, 600 volt through 25 kV secondary voltage ratings are available.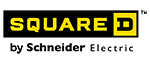 Features

3-Phase Pad-Mounted Transformers, for use on underground power distribution systems, are best suited for commercial applications in public access areas and where underground service is required. These transformers meet modern design requirements for flexibility and provide a visually pleasing installation. Construction allows installations in locations accessible to the general public without the need for protective fencing or vaults. Standard Liquid-filled sizes range from 75 to 5000 kVA with optional kVA ratings up to 20,000 kVA.

Features:

UL listed
Factory Mutual Listing option
High efficiency per DOE 2016 Standards
Sealed tank construction
Mineral oil or Less Flammable Seed oil
Higher standard impulse levels than dry type units
Self-cooled overload capabilities
Copper or aluminum windings
Primary Fusing options
Surge arrester options
Secondary busway connection option

Applications

Liquid Filled Pad Mounts are ideally suited for apartment buildings, schools, hospitals, shopping centers, or industrial sites.