Type IESE
Surgelogic Type IESE with Active Tracking Filter (ATF) technology offers high frequency noise filter capabilities with surge protection for loads up to 20 A of continuous current.
Type IESE is a DIN or flange mounted SPD/ATF designed to protect industrial critical loads.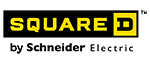 Features

Current: 3A, 5A, 10A, 20A
Voltage: 120 - 240 V
Connection: Terminal
Mounting: DIN rail or flange
Multi-staged design featuring Active Tracking Filter Technology
Surge current capacity 15,000A per mode
Transient protection in all modes: line to neutral, line to ground, and neutral to ground
LED status indication
Form C contact for remote indication

Benefits

Industrial low voltage data line surge protection conveniently installed inside a control/critical panel
High-frequency noise filter with transient protection
Compact high frequency noise filter and surge suppressor
Din rail or flange mountable

Applications

Designed to protect any microprocessor based products, including industrial PLCs, OEM applications, and motion control systems.