View all
Harmony

30 mm 9001 K Metal Push Buttons
9001KN101BP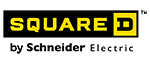 9001KN101BP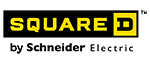 push button legend plate 30 mm Type-K - Marked "Start"
Show more characteristics
Product availability

Stock - Normally stocked in distribution facility
5.40 USD

Price is "List Price" and may be subject to a trade discount – check with your local distributor or retailer for actual price.
The maximum number of products that can be compared is 4. Remove already added products.
---
Main

| | | |
| --- | --- | --- |
| range of product | Harmony 9001 KHarmony 9001 SK | |
| accessory / separate part type | Legend plate | |
| accessory / separate part category | Marking accessory | |
| accessory / separate part destination | Control and signalling units Ø 30 mm | |
| marking | White START black | |
| language | English | |
| label dimensions | 57 x 57 mm | |

Complementary

| | | |
| --- | --- | --- |
| mounting diameter | 1.18 in (30 mm) | |
| material | Plastic | |
| net weight | 0.01 lb(US) (0.005 kg) | |

Ordering and shipping details

| | | |
| --- | --- | --- |
| Category | 21433 - 9001 ACCESS FOR K,KX,SK | |
| Discount Schedule | CS1 | |
| GTIN | 00785901029564 | |
| Nbr. of units in pkg. | 1 | |
| Package weight(Lbs) | 0.01 lb(US) (0.00 kg) | |
| Returnability | Yes | |
| Country of origin | MX | |

Packing Units

| | | |
| --- | --- | --- |
| Unit Type of Package 1 | PCE | |
| Package 1 Height | 0.10 in (0.254 cm) | |
| Package 1 width | 2.20 in (5.588 cm) | |
| Package 1 Length | 2.20 in (5.588 cm) | |

Offer Sustainability

| | | |
| --- | --- | --- |
| Sustainable offer status | Green Premium product | |
| California proposition 65 | WARNING: This product can expose you to chemicals including: Nickel compounds and Di-isodecyl phthalate (DIDP) which is known to the State of California to cause Carcinogen and Reproductive harm. For more information go to www.p65warnings.ca.gov | |
| EU RoHS Directive | | |
| Mercury free | Yes | |
| RoHS exemption information | | |
| China RoHS Regulation | | |
| Environmental Disclosure | | |

Contractual warranty

| | | |
| --- | --- | --- |
| Warranty | 18 months | |

View more

Documents

Catalog

Format

Size

Add to My Documents

prp.document.label.format

pdf

prp.document.label.format

pdf

CAD

Format

Size

Add to My Documents

prp.document.label.format

zip

Brochure

Format

Size

Add to My Documents

prp.document.label.format

pdf

China RoHS declaration

Format

Size

Add to My Documents

prp.document.label.format

pdf

Description

push button legend plate 30 mm Type-K - Marked "Start"

Dimensions drawing

Format

Size

Add to My Documents

EU RoHS Declaration

Format

Size

Add to My Documents

prp.document.label.format

pdf

Description

push button legend plate 30 mm Type-K - Marked "Start"

Product Environmental Profile

Format

Size

Add to My Documents

prp.document.label.format

pdf

REACh Declaration

Format

Size

Add to My Documents

prp.document.label.format

pdf

Description

push button legend plate 30 mm Type-K - Marked "Start"

Handout

Format

Size

Add to My Documents

prp.document.label.format

pdf

Technical FAQs

No results found.

Unfortunately, related FAQs are unavailable due to temporary technical issues. Please try again later.

Additional Information