View all
Pressure Switches - Square D™ NEMA,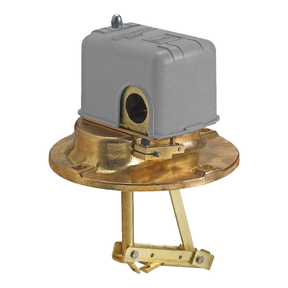 9037EG8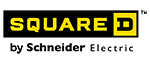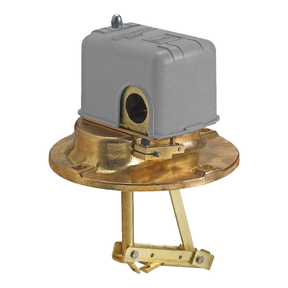 9037EG8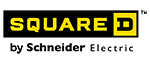 closed tank - NEMA 1 - flange mounted - 2 NC DPST-DB contacts
Show more characteristics
Product availability

Stock - Normally stocked in distribution facility
177.00 USD

Price is "List Price" and may be subject to a trade discount – check with your local distributor or retailer for actual price.
The maximum number of products that can be compared is 4. Remove already added products.
---
Main

| | | |
| --- | --- | --- |
| range of product | Square D Pumptrol | |
| product or component type | Float switch | |
| device application | Closed tank | |
| device short name | 9037E | |
| product specific application | Liquid level control | |
| electrical circuit type | Power circuit | |
| quantity per set | Set of 1 | |
| type of packing | Individual | |

Complementary

| | | |
| --- | --- | --- |
| product destination | For closed tank | |
| device mounting | Flange | |
| cable entry number | 3 knock-outs for 1/2" conduit UL 508 | |
| contacts type and composition | 2 NC, snap action, DPST-DB, Form YY | |
| controlled fluid | Fresh water specific gravity of 0.85 in or higher 0…220 °F (-18…104 °C)Sea water specific gravity of 0.85 in or higher 0…220 °F (-18…104 °C)Hydraulic oil specific gravity of 0.85 in or higher 0…220 °F (-18…104 °C)Corrosive fluid specific gravity of 0.85 in or higher 0…220 °F (-18…104 °C) | |
| motor power kW | 1.5 kW 2 hp)115 V AC, 1 phase2.2 kW 3 hp)115 V AC, 3 phase2.2 kW 3 hp)230 V AC, 1 phase3.7 kW 5 hp)230 V AC, 3 phase0.75 kW 1 hp)460 V AC, 3 phase0.75 kW 1 hp)475 V AC, 3 phase0.18 kW 0.25 hp)32 V DC0.37 kW 0.5 hp)115 V DC0.37 kW 0.5 hp)230 V DC | |
| electrical connection | Screw-clamp terminals 10 AWG | |
| contact operation | Contacts close on liquid rise | |
| float movement | Variable fixed | |
| float position | Any | |
| float rod angle | Horizontal | |
| short-circuit protection | 20 A cartridge fuse gG | |
| local signalling | Without | |
| materials in contact with fluid | Nitrile (Buna-N) or equivalent rubber316 stainless steel304 stainless steelYellow brass | |
| enclosure material | Polypropylene or equivalent | |
| operating position | Vertical or horizontal position | |
| electrical durability | 100 cycles 60 cyc/mn | |
| mechanical durability | 300 cycles | |
| terminal block type | 4 terminals | |
| maximum operating rate | 60 cyc/mn | |
| [Ui] rated insulation voltage | 575 V UL 508 | |
| net weight | 4.42 lb(US) (2.00 kg) | |
| terminals description ISO n°1 | Line-load-load-line | |
| factory modification | Without | |
| kit composition | Float switchRod and float are to be choosen in accessories | |

Environment

| | | |
| --- | --- | --- |
| standards | UL 508CE | |
| ambient air temperature for operation | -22…220 °F (-30…104 °C) | |
| ambient air temperature for storage | -22…220 °F (-30…104 °C) | |
| NEMA degree of protection | NEMA 1 UL 50 | |
| product certifications | UL listed file E12158CSA file LR25490 | |

Ordering and shipping details

| | | |
| --- | --- | --- |
| Category | 21601 - 9037,9038 COMMERCIAL FLOAT SWITCHES | |
| Discount Schedule | CP7G | |
| GTIN | 00785901485438 | |
| Nbr. of units in pkg. | 1 | |
| Package weight(Lbs) | 4.42 lb(US) (2.00 kg) | |
| Returnability | Yes | |
| Country of origin | MX | |

Packing Units

| | | |
| --- | --- | --- |
| Package 1 Height | 19.05 in (48.387 cm) | |
| Package 1 width | 7.50 in (19.050 cm) | |
| Package 1 Length | 48.39 in (122.903 cm) | |

Offer Sustainability

| | | |
| --- | --- | --- |
| Sustainable offer status | Green Premium product | |
| California proposition 65 | WARNING: This product can expose you to chemicals including: Lead and lead compounds which is known to the State of California to cause Carcinogen & Reproductive harm. For more information go to www.p65warnings.ca.gov | |
| EU RoHS Directive | | |
| Mercury free | Yes | |
| RoHS exemption information | | |
| Environmental Disclosure | | |
| Circularity Profile | | |

Contractual warranty

| | | |
| --- | --- | --- |
| Warranty | 18 months | |

Technical FAQs

No results found.

Unfortunately, related FAQs are unavailable due to temporary technical issues. Please try again later.

Additional Information