View all
Altivar

320 Variable Frequency Drive VFD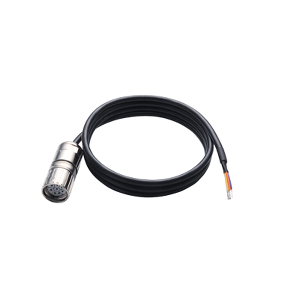 VW3M5502R150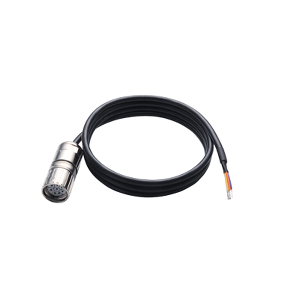 power cordset 4x2,5mm² + 2x1mm² + 2x0,14mm² 15 m one end w M23 industrial con.
Show more characteristics
Product availability

Non-Stock - Not normally stocked in distribution facility
386.74 USD

Price is "List Price" and may be subject to a trade discount – check with your local distributor or retailer for actual price.
The maximum number of products that can be compared is 4. Remove already added products.
---
Main

| | | |
| --- | --- | --- |
| range of product | Altivar | |
| accessory / separate part type | Power cable | |
| accessory / separate part category | Connection accessories | |
| accessory / separate part destination | Between synchronous motor and variable speed drive | |
| range compatibility | Altivar Machine ATV320Altivar 32 | |
| cable length | 49.21 ft (15 m) | |
| type of cable | Shielded cable | |

Complementary

| | | |
| --- | --- | --- |
| product compatibility | Synchronous motor BMP 5.51 in (140 mm), 1 RSynchronous motor BMP 5.51 in (140 mm), 2 F | |
| electrical connection | 1 connector M23 8 synchronous motor side1 free end variable speed drive side | |
| cable composition | 4 x 2.5 mm² + 2 x 1 mm² + 2 x 0.14 mm² | |
| Net Weight | 10.97 lb(US) (4.975 kg) | |

Ordering and shipping details

| | | |
| --- | --- | --- |
| Category | 18263 - LEXIUM 32 ACCESSORIES | |
| Discount Schedule | PC51 | |
| GTIN | 03606480564628 | |
| Nbr. of units in pkg. | 1 | |
| Package weight(Lbs) | 11 lb(US) (4.99 kg) | |
| Returnability | No | |

Packing Units

| | | |
| --- | --- | --- |
| Unit Type of Package 1 | PCE | |
| Package 1 Height | 7.09 in (18 cm) | |
| Package 1 width | 11.81 in (30 cm) | |
| Package 1 Length | 15.75 in (40 cm) | |

Contractual warranty

| | | |
| --- | --- | --- |
| Warranty | 18 months | |

Technical FAQs

No results found.

Unfortunately, related FAQs are unavailable due to temporary technical issues. Please try again later.

Additional Information