Improve Power Reliability and Energy Efficiency
Connected, intelligent and easy-to-use.
Award-winning EcoStruxure™ Power Monitoring Expert software puts the keys in your hand to manage your power and energy. Prevent disruptions and shutdowns, maximize uptime and capacity, and reduce energy costs.
An IoT system that connects to your smart devices and integrates with other enterprise platforms, it provides real-time tracking and intelligent analysis. All remotely accessible from a user-friendly dashboard.
Download our free paper on new cloud-based strategies for optimizing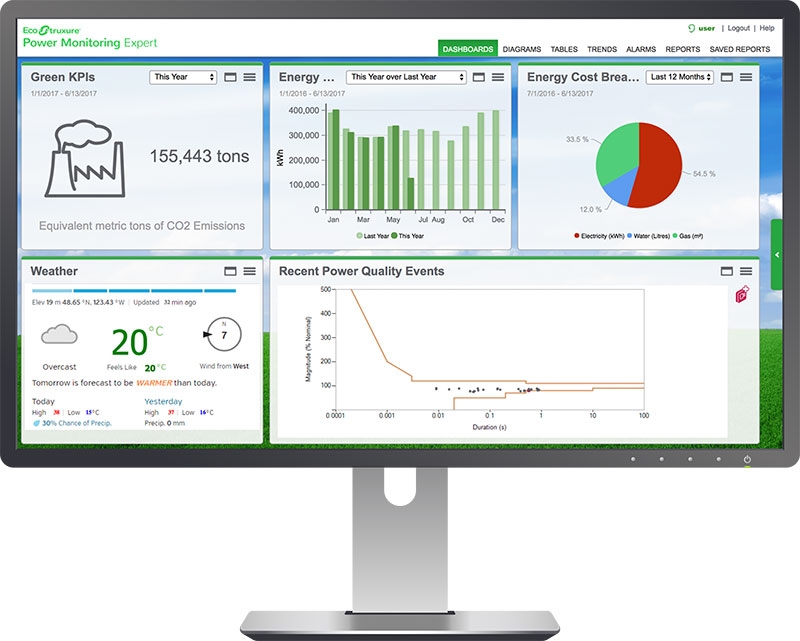 Real-time Monitoring
Real-time monitoring, alarming, and power quality information provide root cause analysis to help you avoid critical conditions that can cause equipment failures and downtime.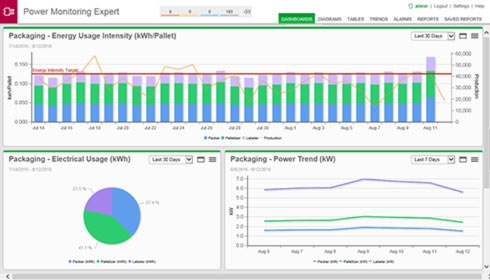 Power Analytics
Intelligent analytics enable you to discover power quality issues, uncover savings, and maximize power reliability and capacity, Choose from pre-engineered or customized options.
Energy Management
View and track energy usage, uncover savings, and optimize equipment operation. Improve energy efficiency and reduce costs.
EcoStruxure Power Monitoring Expert
Optimize performance, help prevent power failures, and increase efficiency with EcoStruxure™ Power Monitoring Expert software. This complete, interoperable, and scalable power management software solution enables you to optimize your power distribution infrastructure, maximize operational efficiency, and improve your bottom-line performance.
Learn more about Power Monitoring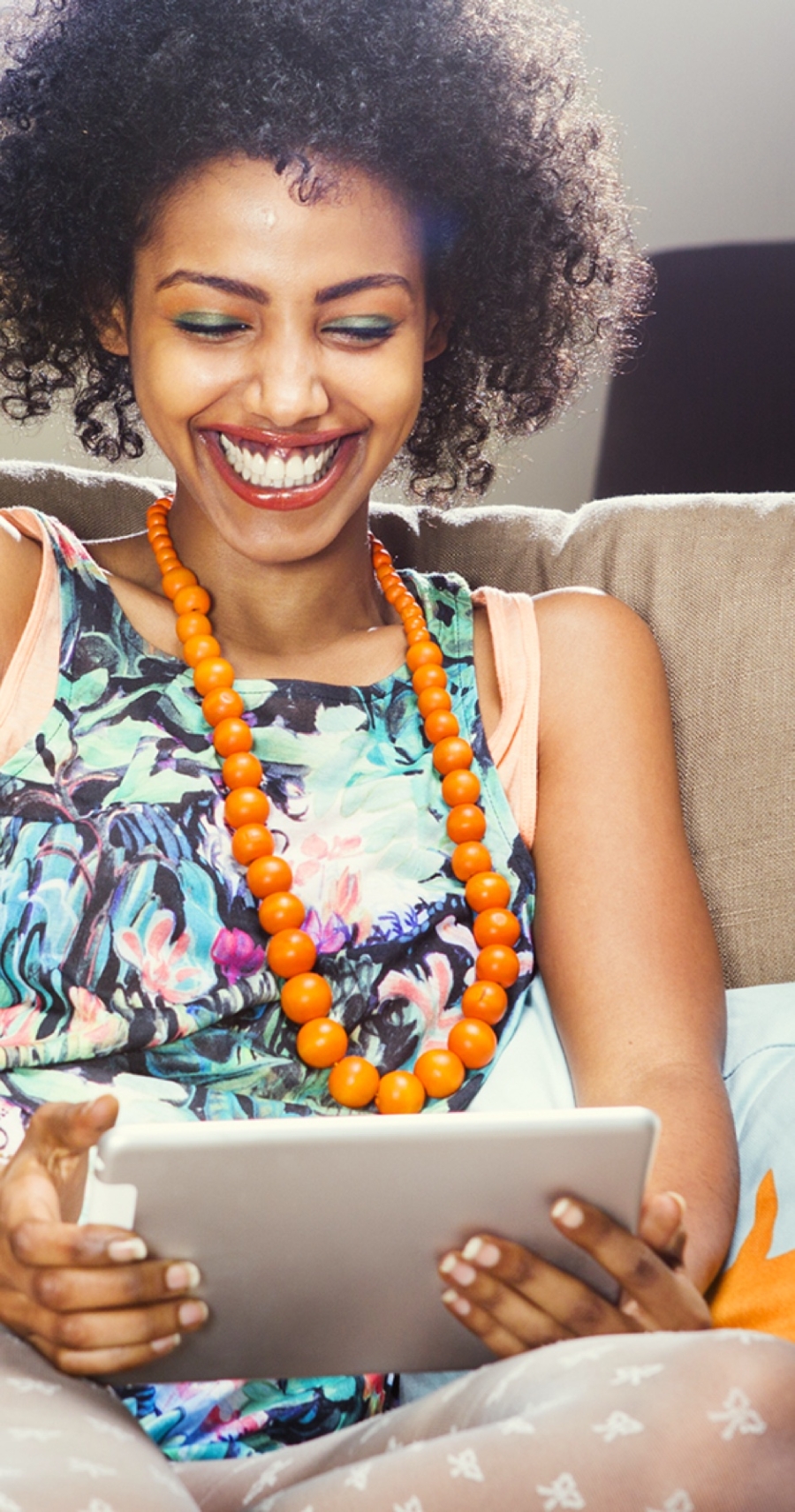 Learn more about the EcoStruxure Power Monitoring Expert!
Save time by starting an online inquiry! We will connect you with an expert for any questions you may have or for an in-depth analysis of how you can take control of your facility's power and energy and start saving today!