Power Quality Improvement
The most costly and dangerous power issues can be related to power quality. Power quality issues can cause equipment failure, data corruption and expensive downtime. Imagine your data center being shutdown for even just 3 hours! Plus, improving power quality can mean improving energy efficiency and lowering utility bills.
Power quality issues can wreak havoc on your operations and your efficiency, causing everything from higher utility bills to server shutdowns. Improve your energy efficiency and reliability by implementing power quality improvement solutions today
Learn how a hospital corrected equipment shutdowns.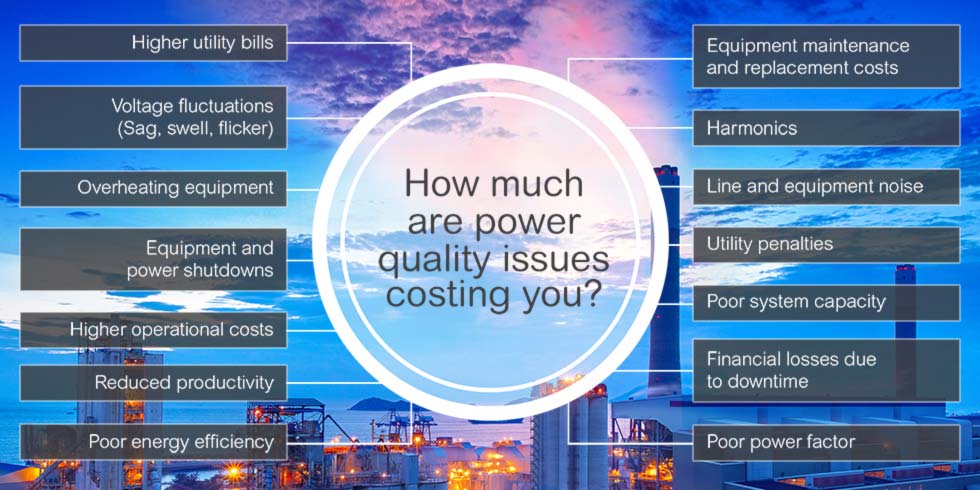 Power Quality Solutions

Learn how power quality improvement solutions from Schneider Electric can help improve your operations, minimize costs, and maximize reliability.

Power Quality Performance Module

Power quality issues can cause downtime, equipment malfunctions and costly utility bills. Learn how the Power Quality Performance Module can help you detect, identify and diagnose power quality issues to avoid financial losses.

Got Dirty Power? Clean it up!

Dirty power is stealing from you. AccuSine™ PCS+/PFV+ active harmonic filters can clean up your power to maximize uptime and efficiency, improve equipment lifespan, and lower operating expenses. Reduce voltage fluctuations and minimize downtime with this simple and effective solution.
Featured Products and Solutions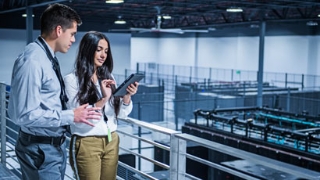 Correct Leading Power Factor with AccuSine PFV+
Leading power factor can cause issues including back up generator failure, call-backs and service nuisance calls, and utility bill penalties. Learn how to correct your power factor with AccuSine PFV+
Hospital Corrects Power Issues Causing Equipment Shutdowns
Learn how a hospital was able to identify why a kidney dialysis machine was shutting down in the middle of treatments and how they fixed the issue.
Symptoms of Power Quality Issues and Solutions for Correction
Learn to identify the signs your facility may have a power quality issue with this interactive e-Guide. complete with case studies and videos. Discover the damaging effects of poor power quality and what type of corrective solution is right for you.
Learn How to Find Hidden Utility Bill Penalty Charges
Download this sample utility bill and discover how to find hidden charges on your bill. See how much you could save yearly with a power quality solution.
Test your PQ IQ!
Know the types of power quality issues you can have? Or the cost of power quality problems? Learn the facts in this infographic.
A Framework for Implementing Continuous, Iterative Power Quality Management White Paper
Power quality problems can cause equipment and facility shutdowns. This white paper presents a power quality management framework–based on continuous and iterative monitoring, analysis and corrective actions– that improves power quality performance.
Chat
Would you like to chat with a service associate about our Power and Energy Management Solutions?