Entry
Simple energy and power measurement. Submetering for cost allocation and analysis.
Power and Energy Meters
Stand-alone or embedded meters measure, collect, and deliver essential data from key distribution points across your entire electrical network. From basic to advanced, our meters allow you to gather accurate power and energy data, giving you the visibility and control you need.
Integrated Power and Energy Management Software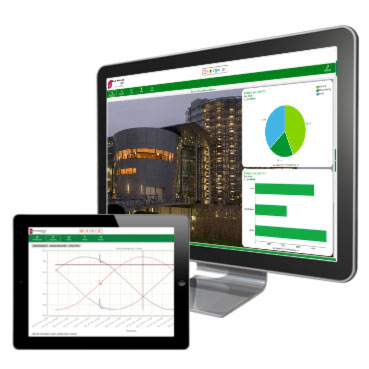 Turn power and energy data into actionable information. Our EcoStruxure power and energy management software provides a layer of intelligence across your entire enterprise to help you manage, analyze, and control critical energy for virtually any industry. Benchmark normal operations, monitor real-time conditions, isolate problems, and reveal trends, all from a user-friendly dashboard.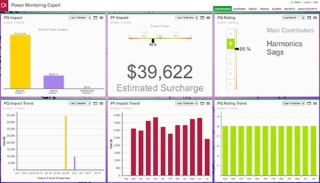 Real-time Monitoring
Real-time monitoring, alarming, and power quality information provide root cause analysis to help you avoid critical conditions that can cause equipment failures and downtime.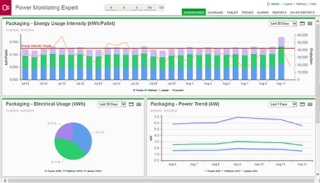 Power Analytics
Intelligent analytics enable you to discover power quality issues, uncover savings, and maximize power reliability and capacity, Choose from pre-engineered or customized options.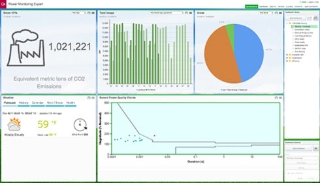 Energy Management
View and track energy usage, uncover savings, and optimize equipment operation. Improve energy efficiency and reduce costs.
Identify Power Issues

Learn how ION technology can help facilities improve energy efficiency and identify power quality issues. Hear two real-world examples of ION technology in action.

Power of ION: More Than a Meter

Turn a meter into more than a meter. Driven by the power of ION technology, a PowerLogic meter transforms into a smarter, programmable solution that easily adapts everywhere across your business or operation. Learn how the ION building blocks can help you create solutions for any power system. No one else makes these powerful connections so easily.

PowerLogic PM8000 Series Meter

Introducing the PowerLogic PM8000 series multi-function power meters. Reveal, understand, and act on insightful data gathered from your entire power system. Helping you ensure the reliability and efficiency of your power-critical facility, the PowerLogic PM8000 series meters simplify power quality with maximum versatility.

PowerLogic ION9000 Series Meter

Introducing the world's most accurate and advanced power quality meter. Pace-setting advancements in IoT, event analytics, and accuracy make this newest addition to the EcoStruxure Power portfolio the most complete, most innovative power quality meter for all critical power applications.

EcoStruxure Power Monitoring Expert

Optimize performance, help prevent power failures, and increase efficiency with EcoStruxure™ Power Monitoring Expert software. This complete, interoperable, and scalable power management software solution enables you to optimize your power distribution infrastructure, maximize operational efficiency, and improve your bottom-line performance.
Chat
Would you like to chat with a service associate about our Power and Energy Management Solutions?