Next Story Up
A Podcast Where We Define What Makes Buildings Smart
In an increasingly digital and urbanized world, how can we implement building technology best practices today, tomorrow, and into the future? Find out by subscribing to Next Story Up by Schneider Electric, where we define what makes buildings smart, as well as how to unlock their fullest potential in optimizing energy efficiency and creating best-in-class occupant experiences.
Subscribe today! Listen now.
The latest episode from Next Story Up: Season 2
If We Can Send a Man to the Moon… (w/ Annette Clayton)
The Apollo 11 moon landing – 1969. Tyler uses this bold event in history as a platform for a discussion around the bold challenges that lie ahead throughout the world in the energy and built environment.
Listen

opens in new window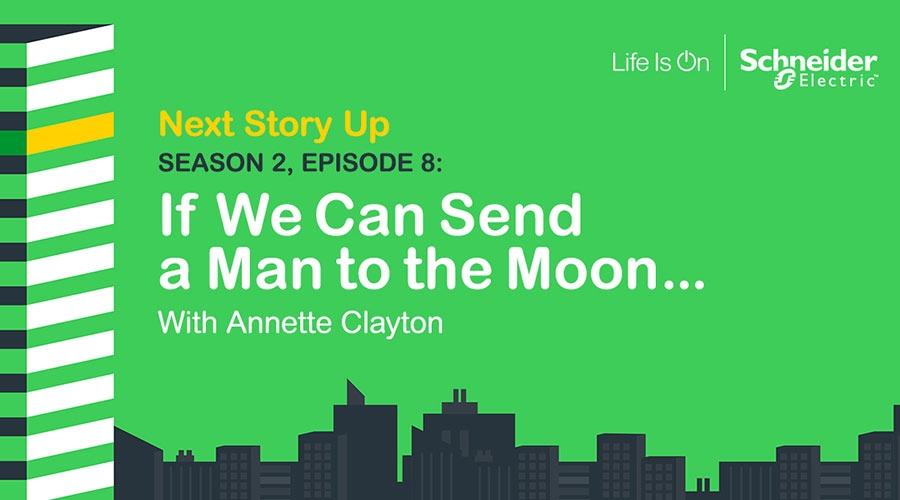 Get more information on our special guest and past episodes of season two.
Missed it? Listen to episodes from Next Story Up: Season 1
Next Story Up: Season 2
Join Tyler along with industry guests and thought leaders for season two as they focus on specific building segments.
Subscribe today!