CPS on renewables, evolution and the grid of the future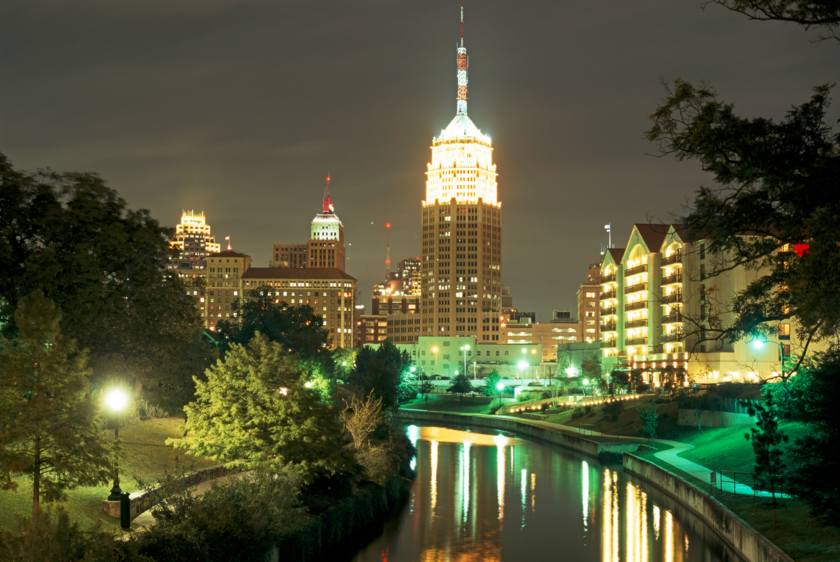 For this installment of our popular series of interviews with utility insiders, we sit down with Raiford Smith, vice president of corporate development and planning for CPS Energy to ask him what his San Antonio-based utility has in the works.
CPS Energy manages the largest renewable portfolio in Texas and the sixth-largest in the U.S.  How did you get there? Was that planned? Was it natural organic growth? What was the process?
Smith: Our transition flows directly from our Vision 2020 strategy to 1) promote energy efficiency and demand response as an economic alternative, 2) provide customers in the Greater San Antonio region with more options for new products and services, and 3) transition from traditional generation sources to providing affordable, reliable, cleaner energy with a diverse portfolio of sustainable assets.
Through our Save for Tomorrow Energy Plan, or STEP, we have implemented energy efficiency incentives, weatherization for low income residents, rooftop and community solar, and robust demand response programs to reduce our community's demand for power by 771 megawatts by 2020, enabling CPS Energy to be the leading demand response provider in Texas.
And while we've been a leader in wind resources (we are the largest off taker of wind of all municipally-owned utilities in the country), we have also made a robust investment in solar energy, with 130 MW of utility scale solar online now, with another 350 under construction, plus more than 20 MW of distributed rooftop solar. This has led to the development of the entire solar supply chain in San Antonio, attracting companies to our region, creating over 690 jobs, bringing $1.1M in local education initiatives, infrastructure investments of over $135M, and an $808M economic impact to our local economy to date.
Thus our emphasis on renewables has allowed us to grow our economy, infrastructure, and workforce while enhancing our generation portfolio.
What issues are you facing from that large portfolio and the grid evolution?
Smith: A lot of the evolution of our grid has been, until recently, automating metering and implementing distribution automation. However, our next challenge is to use technology to scale customer integration of renewables, battery storage, EV, wind, microgrids, and lots of assets that are more distributed, in a cost effective manner so it becomes more "plug and play" rather than "plug and pray."
In fact, we've launched a new rooftop PV program where CPS Energy will 'rent' residential and commercial customer rooftops to host 10MW of distributed solar installations. Additionally, CPS Energy will be able to utilize smart inverters installed at every PV installation. However, managing all of those inverters and the impacts from significant solar installations won't be easy. We've partnered with Schneider Electric and other companies to model the impacts to our distribution grid and to determine what strategies we should pursue for mitigating any issues that arise.
How are you working to solve those issues?
 Smith: We are on the front end of addressing the rise of distributed energy resources managing the growing volumes of customer data. We have been blessed to have a very resilient infrastructure, so we haven't had some of the problems others have seen. But we can see a future where issues will arise, so we're trying to get ahead through a variety of projects around grid interoperability, evaluating smart inverters, trying out new business models for solar adoption, and enhancing our use of analytics.
We are leveraging a number of Schneider Electric solutions to help us collect and analyze big data. For example, we are in the process of piloting Schneider Electric's RL switch and controller for all new and replaced switches going forward. The solution will enable us to add automation and communication points throughout the distribution system where automation was previously unavailable. The data received will be used for big data analysis and feeder automation for remote monitoring and operating.
We also leverage Schneider Electric's high-end internal meters, which are being used to interface with the Electric Reliability Council of Texas (ERCOT). We use Schneider Electric's ION Meters, PowerLogic ION Enterprise software, and Schneider Electric services to support the software and metering. In addition to energy metering, we use the power quality functions available in Schneider Electric's meters to monitor and improve system performance and to monitor and correct disturbances. In fact, these are the meters being installed in our company's first microgrid installation at Joint Base San Antonio – Fort Sam Houston.
Schneider Electric's Remote Terminal Units (RTUs) are used for substation communications, which provide data about the transmission and distribution grid back to the operations departments for monitoring, control and data analysis.
Another thing that comes to mind is our partnership to utilize the Open Field Message Bus
(OpenFMB) to enhance our ability to enable interoperability. In fact, we were recently part of an award from the Department of Energy to build an open, interoperable microgrid at a location in San Antonio. Additionally, we are partnering with leading companies to implement these same capabilities in our "Grid of the Future" deployment. This will allow us to demonstrate our ability to make systems more interoperable and secure while enhancing our ability to use analytics and offer new products and services.
What's the best investment you've made in recent years to tackle the big data deluge?
Smith: One of the things we're working on is what I colloquially call a sandbox: a mix of structured and unstructured data that crosses all the traditional utility silos, like billing, SCADA, asset health, GIS, weather, outage management, etc. Thinking outside the proverbial box (or "silo" in this instance) allows us to answer any number of questions we may pose and to tackle problems in unique ways. Rather than buy a one-off analytical solution to solve a single problem, we believe in creating an architecture and analytics approach that can be utilized across a wide variety of use cases and business functions. Why?  Because it's more cost effective and can uncover nuggets that would otherwise be hidden. Furthermore, a one-off tool assumes we always know what data is relevant and have optimized a solution to solve only one problem. That looks like bias and error waiting to happen to me. Instead, we need to focus on innovating to find creative new ways to solve our problems. We can only have the creative freedom to solve problems if we first invest in general-use tools and unstructured data, rather than the traditional one-off solutions utilities are used to buying. The old siloed approach to data and analytics is endemic to our industry. Death to silos, I say. Let's start looking at integrating our systems, data, and infrastructure – it's the best way to derive value.
What are the three best ways you're leveraging smart grid technology across the utility?
Smith: First, we're finding value in the traditional ways, like the benefits of automated billing and metering solutions with a lot of distribution automation thrown in. But we're already thinking about the next stage – how do we make the entire system interoperable? How do we make use of all that data? So our biggest challenge, with biggest potential rewards, is making these systems interoperable in order to use the data in creative new ways.
What does CPS Energy's 'Grid of the Future' look like?
Smith: Historically, power flowed "down-hill" from centralized power generation, across the electric grid to our customers. Thanks to widespread adoption of renewables and DER's, utility operations must now rely on a two-way, interoperable grid – a network. Our customers' needs have been shifting, as well – they want more control over their energy experience, enhanced comfort, and more convenience in a simple, easy-to-understand format. They're increasingly turning to third-party "lifestyle managers" for everything from energy, health, entertainment and transportation.
Yet utilities are often not considered to be relevant partners; worse, they're often perceived as barriers to progress. Utilities need to get engaged in those transactions, providing customers with value as they seek to connect DER's, electric vehicles, and new infrastructure.
So we're building our next generation grid capabilities with these needs in mind – make our grid easy for customers and technologies to connect to, enhance our security so privacy and data issues can be addressed appropriately, and derive value from the analytics and data generated by this new network.
What advice would you give other utilities looking to road map their way to a smarter utility future?
Smith: The key thing is not to think in terms of our traditional silos. Utilities need to address interoperability first and they need to approach problem solving in a more strategic manner. The same thing applies to their use of analytics: think of the challenges holistically, not myopically. In order to use analytics properly, you've got to get the data, and to do that you need interoperability and security. Finally, if utilities don't change the way they utilize technologies, they may find themselves in an uncomfortable position with their customers. After all, if we don't take care of the customer's needs, someone else will.