Connectivity Is the Key to Reliability, Up-time, and Sustainability
The MasterPact MTZ air circuit breaker helps you avoid surprises by giving you access and control of your operations in a variety of ways that best suit your needs and application. With secure wireless connectivity at the local level, you can connect to, upgrade, exercise, and maintain individual circuit breakers. With networked solutions, you can collect data, receive alerts for maintenance and make use of enterprise-wide connectivity to manage your operation more efficiently and securely.
Wireless Connections
Connect via wireless, or locally with Bluetooth® and NFC connections
Review status via smartphone: self-diagnosis, load levels, alarms, protection settings
Review energy consumption, power quality, phase balance, and health status
Review locally in the electrical room on the Micrologic X display, on your smartphone, or on an installed display monitor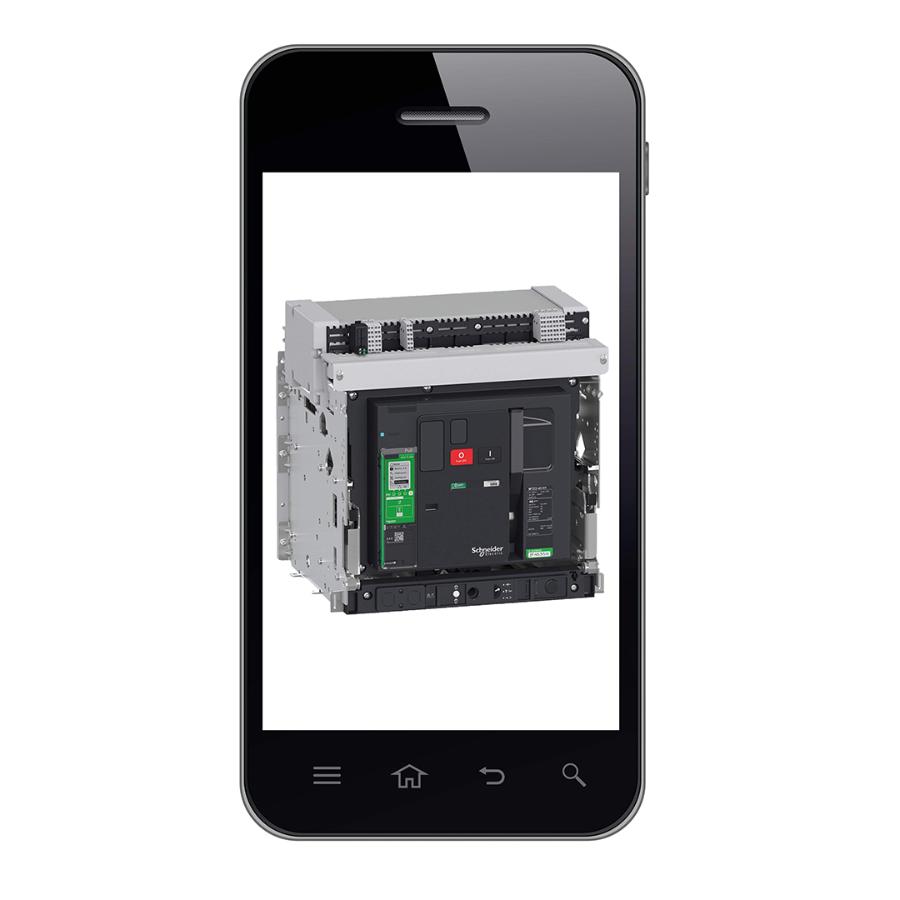 Wired Connections for Local or Cloud Data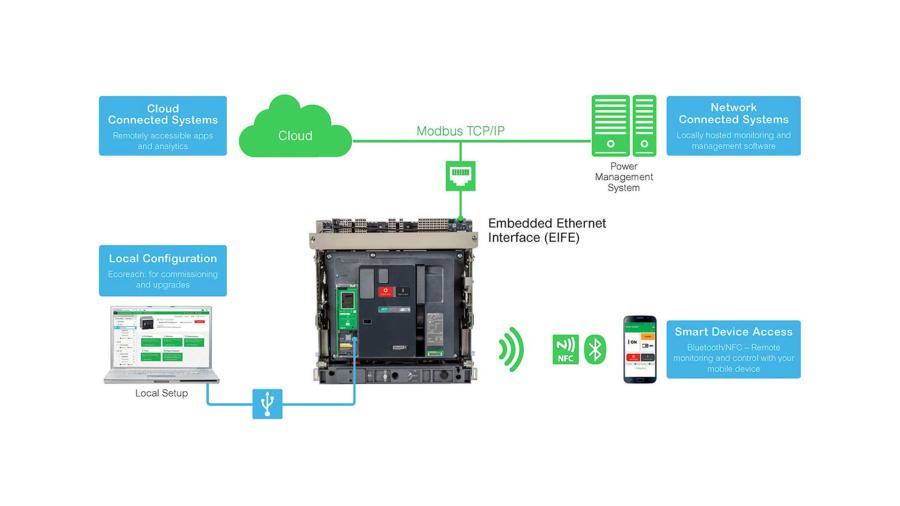 Remote Supervision and Notifications Anywhere
Get real-time alerts and self-diagnosis including event type, severity level, and time stamp. Assign pre-configured alarms to a specific a email or text. Review status anywhere with collaborative maintenance logbook, including periodic inspection and response to alarms. Receive predictive maintenance information with easy-to-interpret data.
Supervise remotely with the EcoStruxure™ software and services below:
EcoStruxure™ Building Operation Software
EcoStruxure™ Power Advisor
Increase Safety
With wireless remote breaker control
MasterPact MTZ circuit breakers can be operated remotely via Bluetooth, outside of the arc flash zone for a seamless operator experience. Remotely view the circuit breaker health status, settings, metering and power quality data, alarms and historical logs. You can also remotely open and close the circuit breaker, engage/disengage ERMS, and adjust the trip curve – all without touching the circuit breaker! The NFC connection also allows access to digitally stored breaker data, even when power to the circuit breaker is off.