Customize Power
Pact

B Circuit Breakers

At the shop, or in the field

PowerPact B circuit breakers can be accessorized easily by way of a hinged front access panel. Once open, adding accessories such as locking provisions, operator mechanisms, contacts, voltage releases and time delay units is literally a snap.

It's also easy to modify connections, such as adding terminal nut connections for use with compression lugs. Review the PowerPact B catalog to see the many ways you can customize your PowerPact B circuit breaker to meet your specific application.

PowerPact B online
Locking Provision
Voltage Releases
Time Delay Unit
Circuit Breaker Enclosures
Enclosed circuit breakers protect loads and provide circuit disconnect functions in remote locations from upstream electrical distribution panelboards. Enclosures protect personnel from incidental contact with energized parts by allowing circuit breaker operation external to the enclosure.
Circuit breaker enclosures also provide a protective housing for the circuit breaker by excluding foreign objects, and must be suitable for the local atmospheric environment. Power
Pact
B circuit breaker enclosure types meet or exceed NEMA 250 electrical enclosure requirements for specific environmental conditions, including:
Indoor Type 1
Outdoor rain, sleet, and snow resistant Type 3R
Dust resistant Type 12
Splash and hose-directed water resistant Type 4
Corrosion resistant Type 4X
Types 7 and 9, for use in specific hazardous atmospheric conditions
Enclosures for Square D Power
Pact
B circuit breakers and molded case switches are available for a wide range of applications. Consult the Power
Pact
B catalog for full details.
PowerPact B online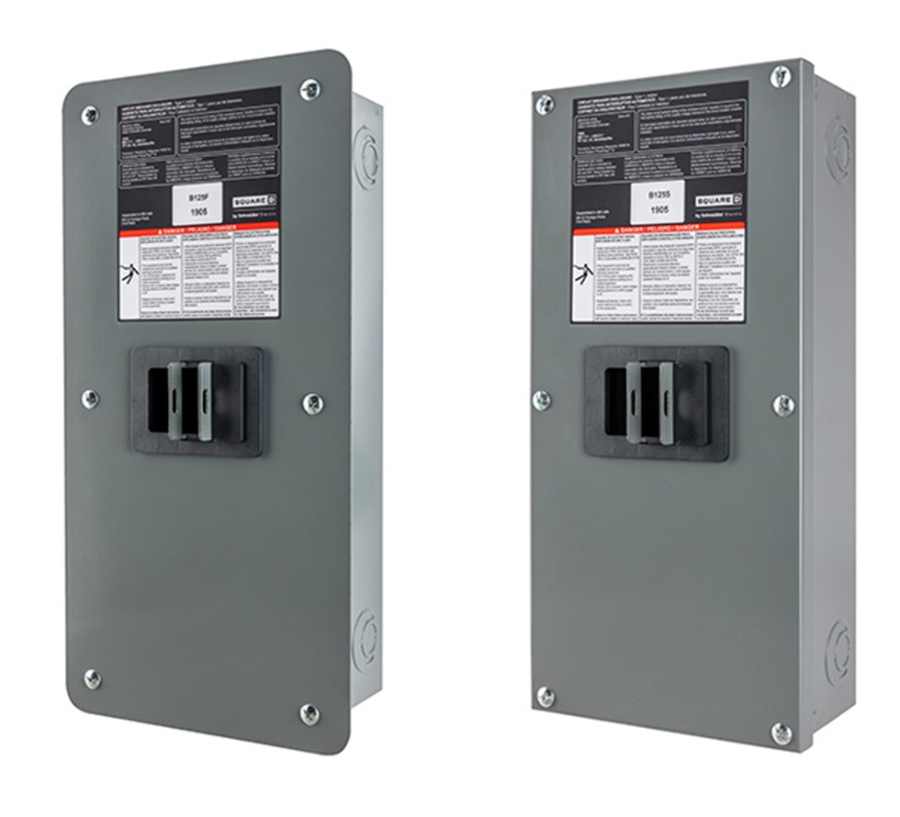 Featured Circuit Breaker
Products
PowerPact B-Frame Molded Case Circuit Breakers