SUMMARY:
With the rise of cloud-based and IoT-enabled building technology, building operators can now optimize building automation using data to make smarter decisions.
A building automation platform allows an operator to access, control, and monitor all connected building systems from a single interface. Thanks to advances in cloud data storage and the decreased cost in sensing, the rise of the Internet of Things (IoT) makes connecting different building automation platforms and devices both feasible and affordable.
Now more than ever, the key to optimizing building automation is analytics. Equipment hardware and building sensors generate a massive amount of data.
By using cloud computing to store, benchmark, and analyze all this data, building operators have a larger pool of information they can access to provide more context and knowledge when making decisions - leading to more comfortable occupants and cost-effective control.
Building automation underpins the technology powering a smart building by sharing information across systems and enabling space control down to the user level. One novel example would be a use case where an employee scans her badge to enter the building garage and is greeted by an elevator that is sent down by the system to take her to her floor. Meanwhile, her personalized space lighting and temperature preferences are automatically adjusted to ensure her office is ready for her when she arrives.
Cybersecurity
As IoT-enabled building systems become more connected with each other and the digital world, cybersecurity has become as important as physical building security. Building operators will need to make sure they have the policies and tools in place to keep systems cybersecure in the face of ever-changing threats.
To stay current and protected, building automation systems built on an open platform can help future-proof building automation investments by accommodating emerging technologies, exploring new application use cases and/or integrating equipment from various providers as software and technology continue to evolve.
No matter the use case, every building can benefit from building automation. By fine-tuning control over systems and collecting and using data to make smarter decisions, operators can improve energy efficiency, lower costs and provide a better experience for building occupants.
Read more like this ...
Making Buildings Smarter
Learn top reasons why building owners and operators make investments in building automation.
Featured Building & Automation Products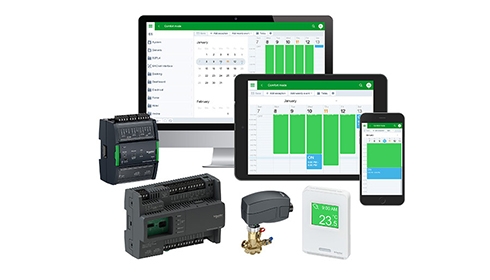 Building Management Systems
Smart building automation to reduce energy costs as much as 30%.