EcoStruxure™ Power SCADA Operation (PSO) is engineered to help facilities like data centers, hospitals, industrials, airports and electro intensive operations maximize uptime.

As a key element of EcoStruxure Power, PSO is a SCADA system uniquely designed for large electrical distribution applications.

EcoStruxure Power SCADA Operation in 60 Seconds

Operating your electrical infrastructure is mission-critical, demanding a secure, dedicated, high performance power monitoring and control platform.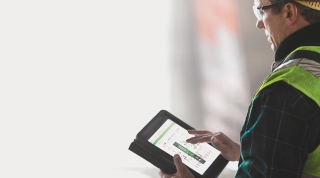 Flexible, redundant architecture
PSO ensures reliability even during a worst-case scenario. Native architectural redundancy, with extensive communication and data exchange protocol support, so you can connect to hundreds of smart devices, extracting rich data from meters, relays, circuit breakers, PLCs, RTUs, and more.
The information and control you need
Patented, animated one-line diagrams, with customizable HMI and mobile views allow you to stay on top of power system status. Receive alarm notifications in real-time, use power events analysis tools to determine cause and effect, then re-establish normal operation using automated or manual control actions.
Adapts to your complex network
Engineered to help facilities like data centers, hospitals, industrials, airports and electro-intensive operations maximize uptime. As a key element of EcoStruxure Power, PSO is a SCADA system uniquely designed for large electrical distribution applications.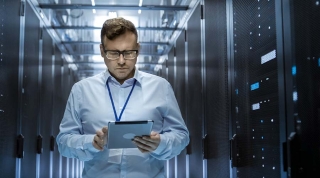 Real-time monitoring and control
Purpose-built, with even more open protocols like OPC Unified Architecture (OPC UA), to help bridge IT and production platforms. Monitor and control with high-availability mobile notifications and seamless integration with Schneider PLCs. Complies with IEC-62443 international cyber-security standards.
Mitigating risk using power management systems
Learn how electricity still remains isolated from the rest of the business enterprise, and how you can fix it.
Healthcare
Designed for the always-on power environment in clinical care settings, PSO has robust, redundant architectures that provide real-time, accurate system-wide decision-making, increased equipment life, and reduced time spent troubleshooting incidents.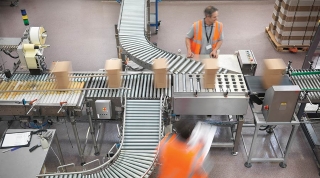 Industry
Make faster, smarter decisions with confidence. PSO's secure, operator-dedicated, multi-user data and control access, and customized UI optimizes to your operational workflow. Intuitive commands increase operator efficiency; analyze facility energy performance, and ensure energy efficiency compliance.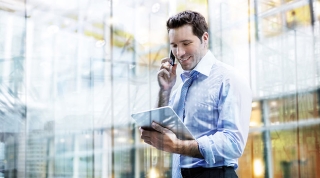 Buildings
PSO helps lower maintenance costs, reduce energy consumption, increase equipment life span, and increase occupant comfort and productivity. It even predicts future energy consumption, establishes energy efficiency benchmarks and helps you make informed decisions that reduce energy consumption to improve your building's energy performance.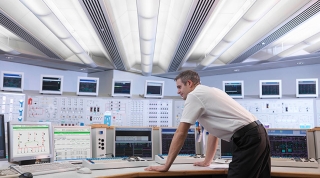 Infrastructure
Complex critical infrastructure networks like air, rail, and water transportation must operate safely, reliably and efficiently and be regulatory compliant. PSO helps ensure maximum uptime and efficiency with open, scalable architecture that integrates easily into existing critical systems. Track real-time and historical data, manage proactive maintenance schedules, and monitor facilities, assets, and power network functionality.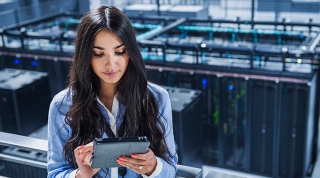 Infrastructure
Energy costs now consume up to 50% of a typical data center's operating budget. PSO provides real-time management, fast disturbance location, improved operator efficiency, KPI reporting, and sophisticated trend and alarm analysis. Discover how a power monitoring and control system can track, monitor, and manage the energy in your data center.
Purpose-built software
See how we collaborated with our EcoXpert partner, Mardix, to deliver a flagship colocation data center to a West London customer.
EcoStruxure Power SCADA Operation (PSO)
Download our interactive brochure to discover how PSO is the purpose-built edge platform that adapts to complex electrical networks.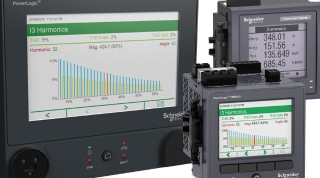 Connected products
The Internet of Things starts with the best things. Our IoT-enabled best-in-class connected products include breakers, drives, UPSs, relays, sensors, and more. Devices with embedded intelligence drive better decision-making throughout operations.
Apps, analytics, and services
Let EcoStruxure Power Advisor maximize the value of your data. Receive expert analysis and recommendations that help optimize energy efficiency and reduce energy-related costs, downtime and reactive maintenance issues.
Take a test drive
Our edge control software is perfect for your business.
Learn more about the EcoStruxure Power SCADA Operation and power management!
Save time by starting an online inquiry! We will connect you with an expert for any questions you may have or for an in-depth analysis of how you can take control of your facility's power and energy and start saving today!
Use your social media account to quickly provide your information.
Or with the form below.