Explore our residential and small business offer
Our reliable, efficient, and intuitive technologies help enhance living spaces and the lifestyles of their occupants. We offer a broad portfolio of small business products that give their owners safety, convenience and a competitive edge.
Take Control of Your Energy Bill

Wiser Energy™ system monitors the electricity in your home, helping you see, understand, and manage your power usage and solar generation.

Easily spot inefficiencies that increase your bills
See what's on in your home 24/7 to keep your home safe
Estimate your monthly energy bills
Take advantage of cheaper, off-peak energy to save money
Smart device integrations include Phillips Hue, Wemo Insight, and Kasa smart plugs

Keep an eye on your business

For small businesses that rely on electrical-powered equipment – including restaurants, retail and specialty shops – continuous monitoring of electrical assets is vital.

Customer Success Story

A French artisanal bakery proves that EcoStruxure connected technology – including Facility Expert for Small Business – can help sustain traditional businesses.
Are you a professional?
Large, medium, or small – your business can grow together with Schneider Electric.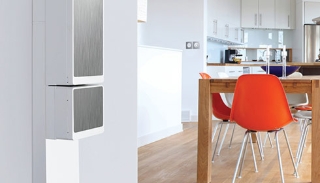 Solutions for your home
Enjoy a better home life with safer, smarter, and more stylish home solutions.
Safety: protect your home
Make your home safer for loved ones with smart security solutions.
Comfort: upgrade your home
Make your living space more convenient with our technology.
Our technology is everywhere
Discover how our solutions ensure that Life Is On everywhere, for everyone, and at every moment.
How can we help you?
Get support and find answers to your questions about our products.
Blog
Get support and find answers to your questions about our products.