Let us enable your ultimate vision
We can help you prepare your community or school for the future with a comprehensive capital recovery and reinvestment program. Our experts will help you achieve substantial energy and operational savings to reinvest in your community or school. In turn, that reinvestment will strengthen your brand, modernize infrastructure, generate new revenue streams and engage citizens and students.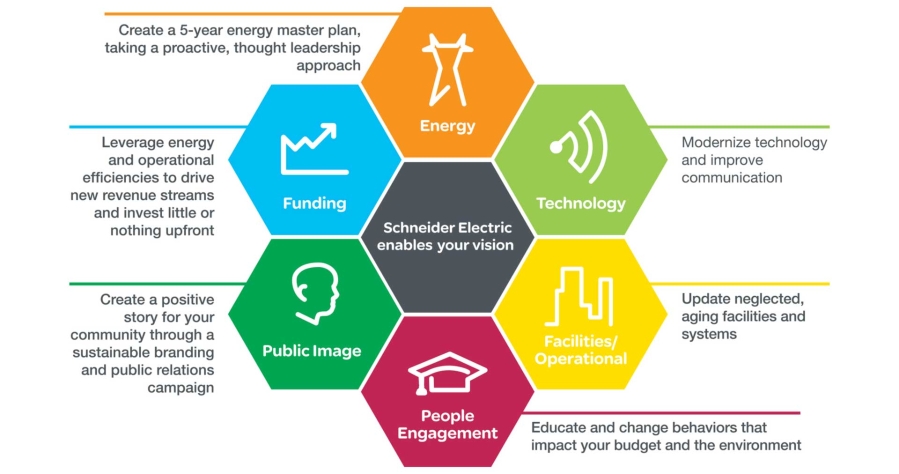 Learn how a capital recovery and reinvestment program works
It's time to stop looking at your utility bills as a sunk cost. Progressive schools and governments across the country are using these unique public-private partnerships to achieve their big ambitions.
How it works

Learn the basics of performance contracting and our Enable program
Are you sitting on an asset?
Performance contracting is so much more than lighting and HVAC upgrades. Learn how to transform utility bills from a liability to an asset that funds improvements to infrastructure, economic development - and your reputation.
Learn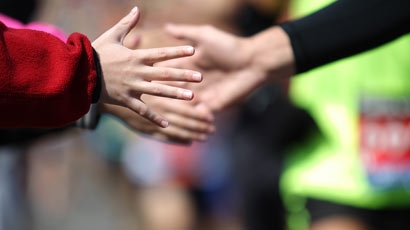 Discover the benefit of being a client for life
Many of our clients work with us long-term using a multi-phase approach to their capital reinvestment projects. It's a smart, fiscally responsible way to support your infrastructure plan.
Major metro uses a multi-phase approach to reinvest $73 million
Learn how this major metro area funded county-wide improvements in 54 facilities and advanced its sustainability initiative — all without raising taxes.
40,000-student school district maintains 53 schools
This sprawling school district launched a five-year infrastructure plan to create high performance buildings, including its first net zero energy campus.
Ongoing support and training
Learn how Schneider Electric remains invested in the long-term success of clients and the extended needs of their project.
Why work with Schneider Electric
Frustrated by managing multiple vendors, being stuck with low-bid solutions and negotiating several procurement channels? Trust our 100 years of experience to deliver for you. We are solely responsible for planning, implementation and on-going measurement to ensure the success of your project.

Learn how we collaborate to enable your vision
Tell a good news story
Learn how an efficiency project with Schneider Electric helps achieve your goals and provides a good news story that builds your brand!
Modernize without interruptions
Learn about Schneider Electric's turnkey construction process that keeps facilities running smoothly while modernizing infrastructure.
Streamline with turnkey solution
Learn how Schneider Electric's specialized turnkey services streamline each phase of the project so you can focus on what's important.
Fund major improvements
Learn how Schneider Electric's innovative funding solutions leverage energy and operational savings to enable your vision for the future.
How we help
A comprehensive capital recovery and reinvestment program combines key aspects of your operations into one cohesive solution. We help you innovate facilities and technology, generate revenue, improve sustainability and prepare for growth.
Contact us
We find hidden revenue in nearly any operating budget and make it work for you. The results are lower utility bills, reduced maintenance expenses, and better facility performance. Let's discuss your vision. Please fill out the short form.
In the news
Read about the latest technologies and trends, as well as recent client stories for government and education.