What is energy as a service?
Energy as a service, also known as EaaS, gives customers access to energy management services without upfront costs. These services, which may include asset and energy use management, are tailored to a customer's specific energy goals and delivered through a contract with a services company. Similar to a software-as-a-service model, with EaaS, you avoid capital expenditures like equipment costs and maintenance and pay only for ongoing service.
EaaS helps consumers and communities improve energy resilience and sustainability, while also reducing performance risk and capital burden.
Download your free EaaS
Cost control: Pay zero upfront costs with predictable monthly payments
Sustainability: Integrate with renewables such as solar and battery storage
Energy reliability and operational resiliency: Upgrade existing infrastructure and incorporate new equipment for continuous power
Through Energy as a Service, we handle every step of the process
With EaaS, a service provider customizes and implements a plan to help you overcome energy challenges and meet your business goals.
Serving the full spectrum of energy needs
Schneider Electric™ has created two joint ventures to deliver customized Energy as a Service solution via AlphaStruxure™ and GreenStruxure™.
As an AlphaStruxure or GreenStruxure customer, you receive:
Industry-leading financial and technology expertise
Best-in-class project delivery
Digitally enabled asset optimization
Minimized execution, financial, and operational risks
Guaranteed specified outcomes for sustainability, cost optimization, resilience, and reliability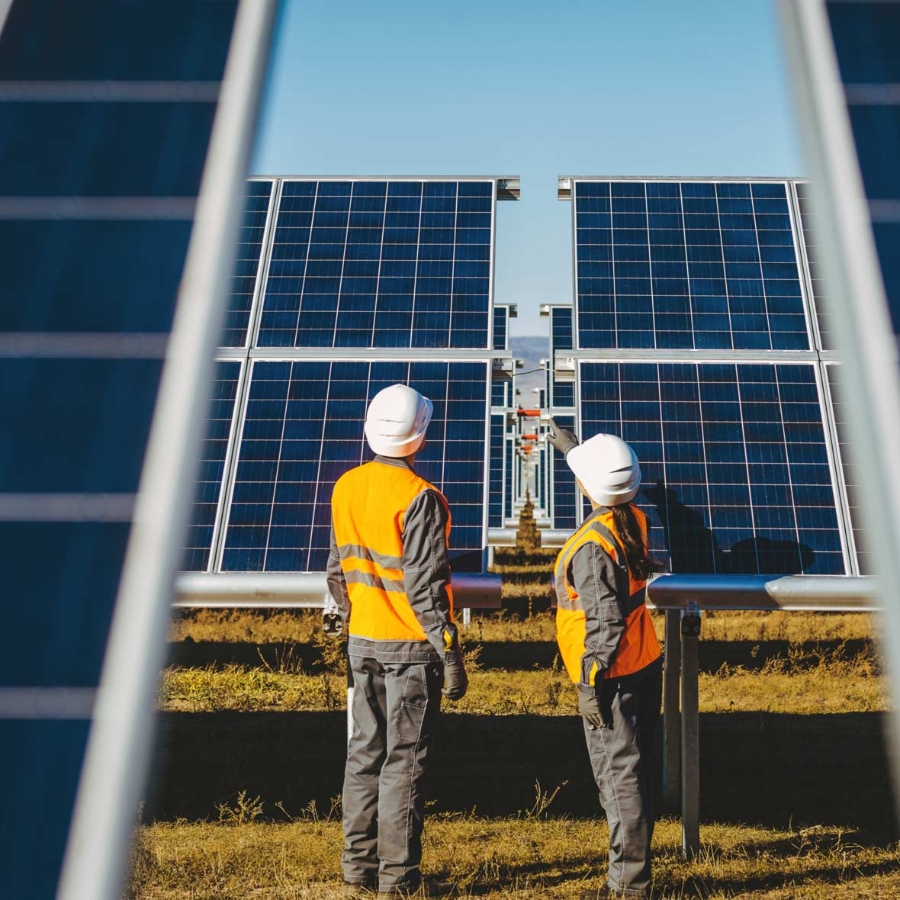 AlphaStruxure
Through AlphaStruxure, energy-intensive organizations gain customized Energy as a Service solution for sustainability and resilience. AlphaStruxure's comprehensive solutions can also incorporate energy consulting for energy efficiency and power purchase agreements.
AlphaStruxure is ideal for customers who:
Own and operate large buildings in the U.S.
Have energy-intensive needs
The average AlphaStruxure project size is over 5 MW.
AlphaStruxure is a joint venture with The Carlyle Group, one of the largest and most diversified private investment firms.
Visit
GreenStruxure
GreenStruxure is your zero carbon, digital energy solution for commercial and industrial buildings in the U.S. You get the energy outcomes you need - cost-effective, decarbonized, resilient, digital energy - and we make it simple and hassle free for you with no capital upfront or operational risks.
If you want to reduce your carbon footprint and take control of your energy, GreenStruxure, backed by our strategic partners Schneider Electric and ClearGen, a Blackstone company, is ready to work with you every step of the way.
Our solution is for commercial and industrial customers who own and operate medium-sized buildings in the U.S. and spend at least $500,000 per year in electricity.
Visit
Schneider Electric is recognized as a leader in energy and automation, committed to sustainability
#1 Ranking on the Corporate Knights 2021 Global 100 Most Sustainable Corporations
#2 Ranked Energy as a Service Leader by Guidehouse Insights
Microsoft's 2021 Sustainability Changemaker Partner of the Year
Greater Good Award 2021 Winner
Expert support from the start
Gain control over your energy use with Energy as a Service
When you work with Schneider Electric for your Energy as a Service needs, you receive full support from the service provider, beginning with the initial plans and lasting throughout the contract period.
Consult and advise
Design and build
Operate and maintain
This lifecycle support offloads your financial and operational risk so you can focus, instead, on your core mission.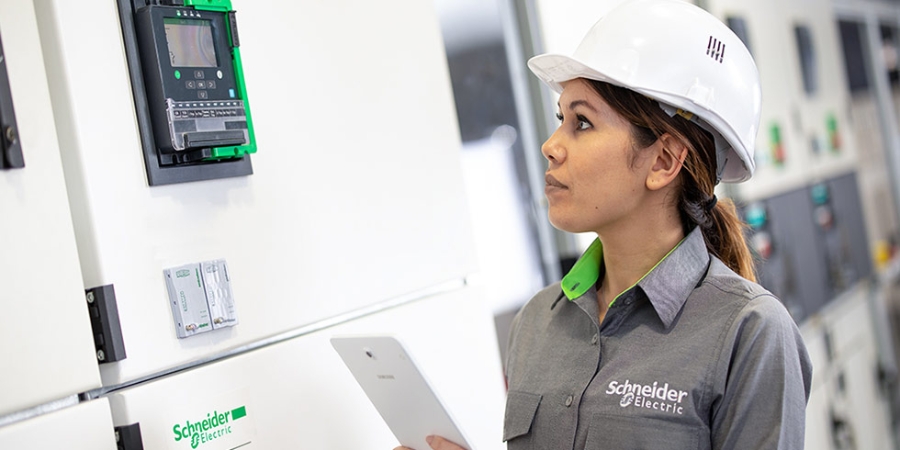 EaaS gives you energy control, regardless of your industry
Who can benefit? Energy as a Service gives your organization energy control, regardless of your industry or energy spend. Schneider Electric™ created joint ventures with The Carlyle Group and Huck Capital to provide Energy as a Service to eligible customers.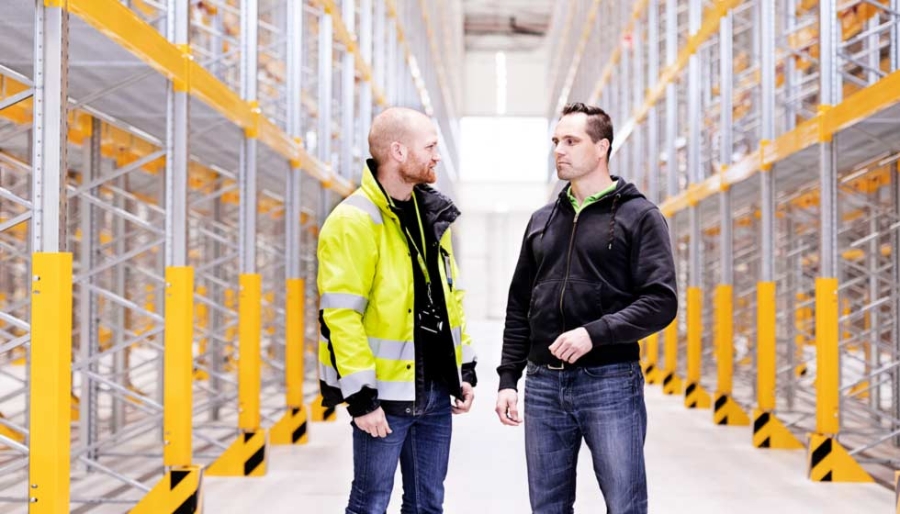 Commercial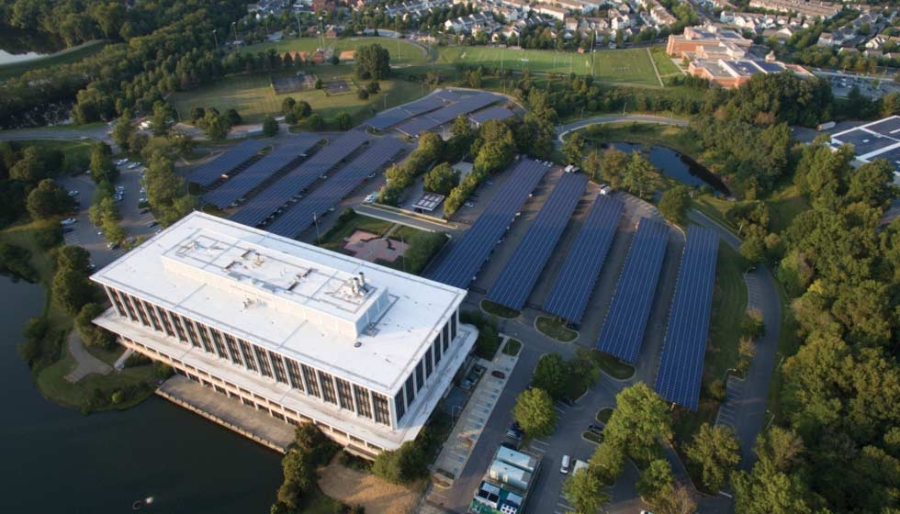 Government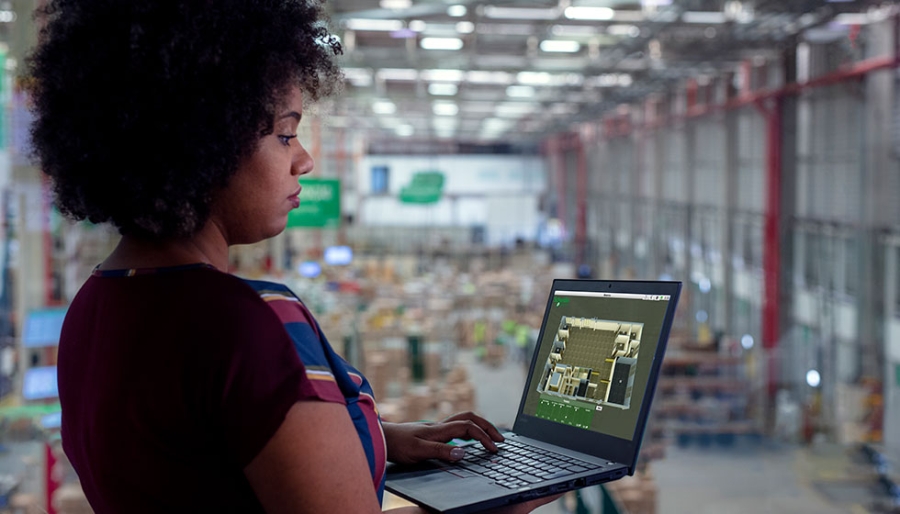 Industrial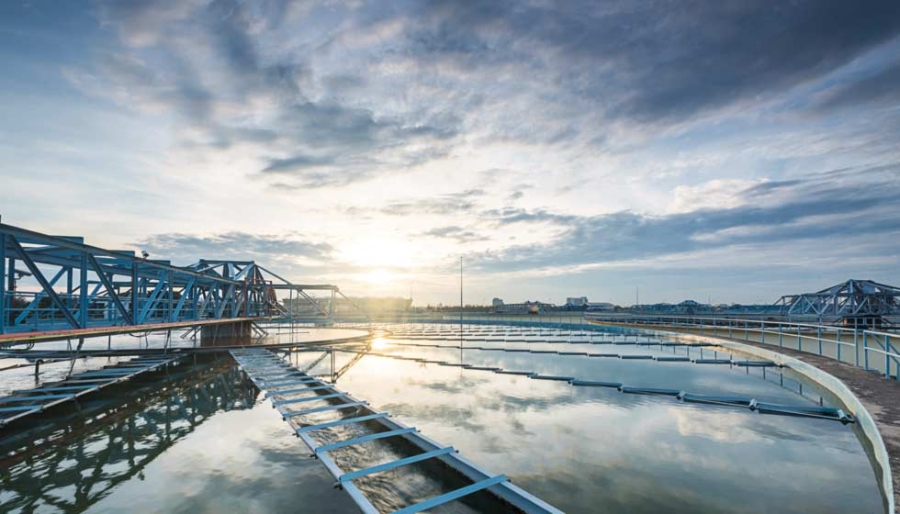 Infrastructure
Innovative funding puts energy resilience within reach
When extreme weather disrupted power for days in Montgomery County, Maryland, civic leaders sought to strengthen their community's resilience while simultaneously pursuing more ambitious sustainability goals.  And they did it with the Brookville Smart Energy Bus Depot, improving vital elements of infrastructure with on-site energy solutions expertly managed by a long-term partner, AlphaStruxure.
Learn how EaaS drives
The technology behind Energy as a
Service
Microgrids
Energy Control Center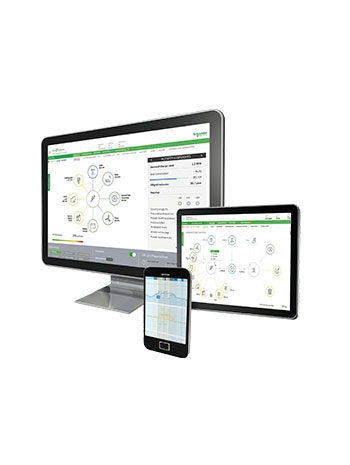 EcoStruxure Microgrid Advisor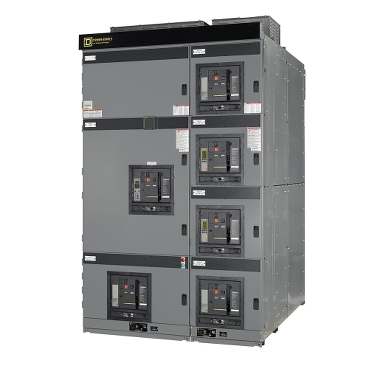 Power-Zone 4 Arc Resistant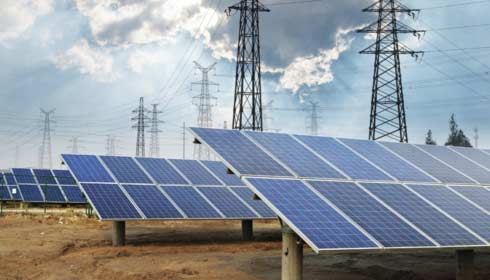 Renewable energy generation
QO™ Generator Panels
Less risk. Zero upfront costs. Gain control over energy use with Energy as a Service
Discover how Energy as a Service enhances reliability, efficiency, and sustainability across your organization's energy use.
Download your EaaS guide